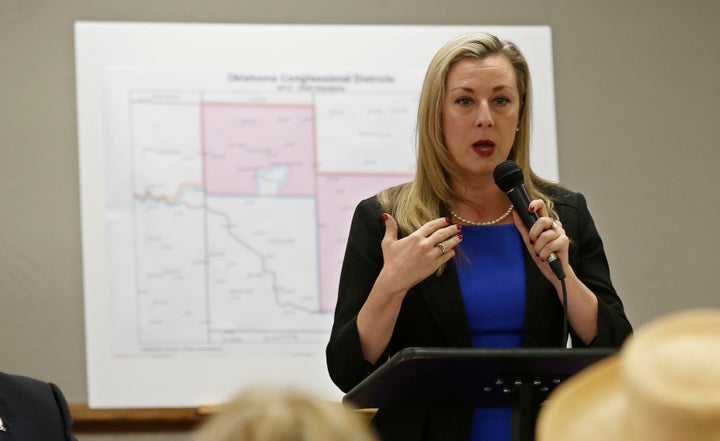 Kendra Horn, an attorney and former political operative, defeated incumbent Rep. Steve Russell (R-Okla.) Tuesday night in one of Democrats' less-expected wins.
Horn beat the two-term congressman in a state President Donald Trump won by more than 36 points. Her largely urban district, Oklahoma's 5th, went to Trump by close to 14 points in the 2016 elections and had been held by Republicans since 1975. And even national pollsters predicting Democratic success in the midterms were skeptical this would be one of the seats that would flip.
Horn will become the only Democrat in the state's seven-member congressional delegation.
She campaigned on a broadly left-wing platform: gun control, more funding for education, tighter campaign finance controls and opposition to private prisons. Local Democrats saw her as a good bet, noting that the state's Republican leadership had become deeply unpopular and even faced an unprecedented strike by teachers earlier this year.
But her rival, Russell, was a former soldier with backing from top funders, including a pro-veteran group supported by billionaire Jeff Bezos.
Horn received her own late outside support from former New York City Mayor Michael Bloomberg.
She resisted attempts by Russell to turn the race into a reflection of a national debate, avoiding direct criticism of Trump and associations with House Minority Leader Rep. Nancy Pelosi (D-Calif.).
"We have to make sure that our members of Congress are holding themselves accountable and standing up to an administration when that is right, and standing with them when that is right," she said during a debate last month.
Popular in the Community