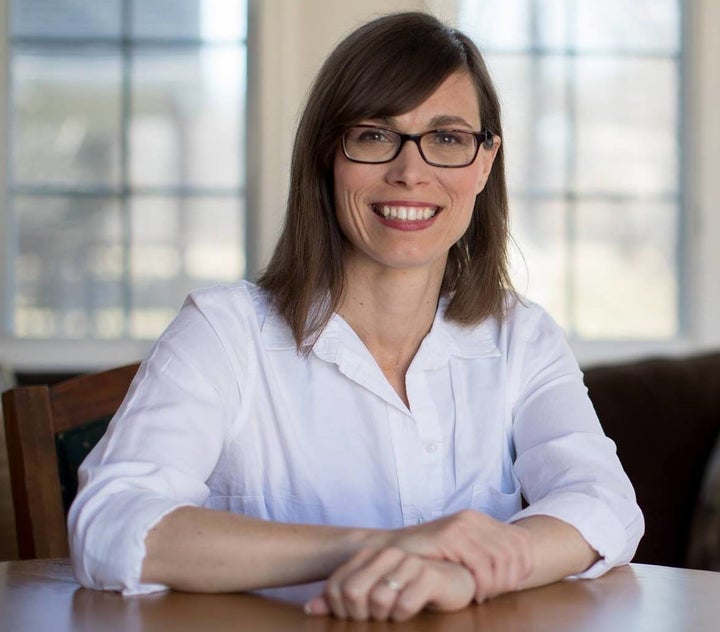 Liz Watson, a labor attorney, won the Democratic nomination for Indiana's 9th Congressional District, a triumph for the progressive groups and labor unions that backed her bid.
Watson's general-election candidacy in a GOP-held swath of southern Indiana that President Donald Trump won in a landslide is a potential game-changer for progressive activists and groups.
The progressives now have the opportunity to show that an unabashedly liberal platform is as much of a political winner in rural and suburban GOP strongholds as it is in the biggest, blue-state cities.
"Liz Watson is running on a bold agenda and a record of experience actually crafting policy that is making a difference in the lives of working families," said Joe Dinkin, spokesman for the Working Families Party, which endorsed her. "She is going to prove that that is the way to win in a Republican district."
Watson's nomination marks something of a turning point for a Democratic Party that previously relied almost exclusively on moderates to win in challenging districts.
"It's pretty cool in a way" that no such candidate was even on the primary ballot this time, Dinkin said.
Watson, a lawyer, defeated left-wing civil rights attorney Dan Canon and Rob Chatlos, owner of a small trucking company, in the Democratic primary. She now takes on Republican Rep. Trey Hollingsworth, a freshman lawmaker and son of a multi-millionaire real estate tycoon, in the general election.
Hollingsworth, who moved to Indiana from Tennessee in 2015 and subsequently self-funded his 2016 run, significantly underperformed Trump in the district. Hollingsworth won his seat by just under 14 percentage points, while Trump carried the district by 27 points.
The district, which stretches from liberal Bloomington in the north to the Louisville, Kentucky, suburbs in the south, has a not-too-distant history of electing Democrats. Baron Hill, a moderate Democrat, won it in 1998, 2000 and 2002. After losing re-election in 2004, he regained the seat in the 2006 vote, but then was ousted in the 2010 Tea Party wave.
"[Watson's win] will give southwestern Indiana voters the sort of clear choice they may not have been afforded by blander Democrats in the recent past."
Whether a patchwork of liberal academics and college students, Louisville-area suburbanites, union members and communities of color can propel a Democrat as progressive as Watson in what became Trump country will be one of the 2018 election's more interesting questions.
"The contrast between Watson's egalitarian platform and Hollingsworth's commitment to ensuring kids born rich have the best possible chance to achieve all of their dreams will give southwestern Indiana voters the sort of clear choice they may not have been afforded by blander Democrats in the recent past," said Jeff Hauser, a former political strategist at the AFL-CIO who now runs the Center for Economic and Policy Research's Revolving Door Project.
Watson, 43, returned to her hometown of Bloomington to run for office after years of progressive lawyering in Washington. Most recently, Watson served as labor policy director for Democrats in the House, where she helped craft $15-an-hour minimum wage legislation.
In a previous role as the director of workplace justice at the National Women's Law Center, she worked closely with groups like the Working Families Party to pass Maryland's paid family leave and gender pay equity laws.
"One thing that distinguishes Watson as a pretty unique candidate is not just having the progressive platform, but that she's had a career of experience designing policy that affects people's lives," Dinkin said.
Watson's platform resembles that of a progressive running in a safe Democratic seat. She supports Medicare for all, protecting Social Security and empowering Medicare to bargain with pharmaceutical companies to lower drug prices. Watson also wants the federal government to remove marijuana from its list of the most dangerous illicit substances, and protect states' rights to legalize cannabis.
Her progressive stances have won her the backing of most local labor unions and elected officials, as well as national groups like the Working Families Party, the Congressional Progressive Caucus and the Progressive Change Campaign Committee.
She also has the backing of more mainstream, party-aligned outfits, such as EMILY's List, End Citizens United and the National Organization for Women.
But in a reflection of the progressive mood in much of the Democratic primary electorate, Watson was the second-most liberal candidate in the primary field after Dan Canon.
Canon's populist message earned him endorsements from Our Revolution Indy, a state chapter of the political organization aligned with Sen. Bernie Sanders (I-Vt.), the Justice Democrats and two local chapters of the Democratic Socialists of America.
Canon, who has defended clients swept up in Immigration and Customs Enforcement raids, called for abolishing the federal agency entirely. He also supported a federal job guarantee program and a pilot program to test out the Universal Basic Income.
Before You Go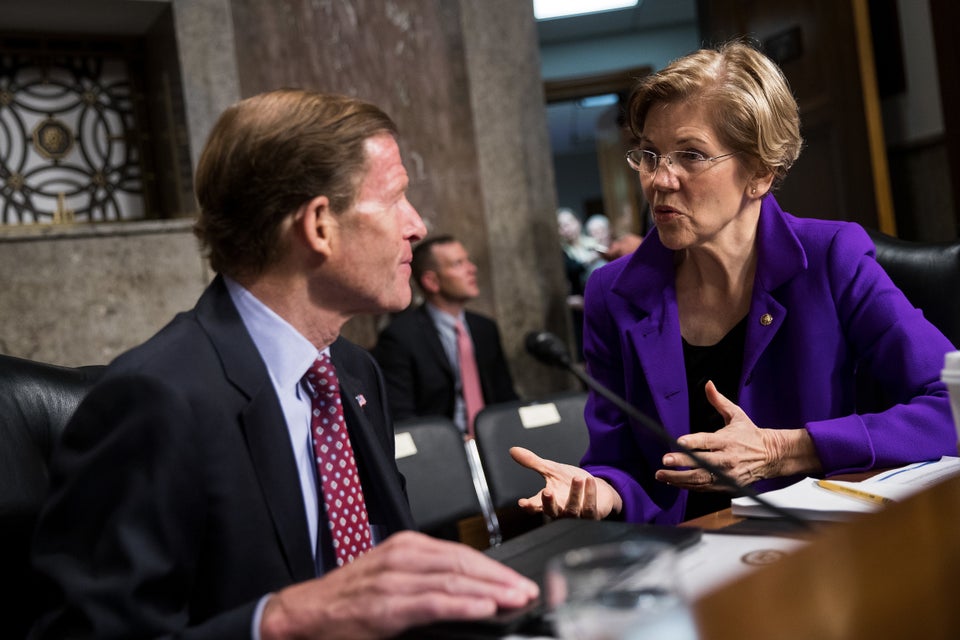 2017 Scenes From Congress & Capitol Hill