Democratic senators were unequivocal on Thursday in their calls for an investigation into sexual assault allegations against Sen. Al Franken (D-Minn.), in stark contrast to how their Republican peers have responded to allegations against GOP Alabama Senate nominee Roy Moore.
About two dozen Democratic senators have come forward with statements denouncing Franken's alleged behavior during a USO tour in December 2006. Anchorwoman and sportscaster Leeann Tweeden said Thursday that Franken groped and kissed her without her consent.
Most of the senators called for an ethics investigation, and many acknowledged that workplace sexual harassment has long been ignored. Sens. Kirsten Gillibrand (D-N.Y.) and Jon Tester (D-Mont.) have vowed to take campaign money they received from Franken's political action committee and donate it to charity.
"Sexual harassment and misconduct should not be allowed by anyone and it should not occur anywhere," Sen. Kamala Harris (D-Calif.) said. "This story is extremely troubling and the behavior is unacceptable. I will support an investigation by the Senate Ethics Committee."
Sen. Tammy Baldwin (D-Wis.) said she was glad Franken "immediately apologized," but added that "this kind of behavior isn't OK whether it's a Republican or a Democrat and I support an Ethics Committee investigation."
Their swift, straightforward responses are a far cry from the statements that Republican senators trickled out after four women accused Moore of sexually harassing them when they were between the ages of 14 and 18. Many of the senators hedged their calls for Moore to suspend his campaign by using some version of the phrase "if these allegations are true."
Sen. John McCain (R-Ariz.) was one of the few senators to unequivocally say Moore was unfit for office.
Below are more statements from Democratic senators regarding the Franken allegations.
From Sen. Tammy Duckworth (D-Ill.):
These types of actions are simply unacceptable and should be reviewed by the Ethics Committee. Women across America should be able to feel safe in their workplace, and they deserve our support when coming forward with allegations of misconduct.
From Sen. Maria Cantwell (D-Wash.):
Treating all women with dignity is of paramount importance. These actions are disturbing. I support an ethics committee investigation into this matter.
From a spokesman for Sen. Michael Bennet (D-Colo.):
Michael believes that sexual harassment is completely unacceptable. He agrees that the Ethics Committee should thoroughly investigate this allegation.
From Sen. Dianne Feinstein (D-Calif.):
Senator Franken says he welcomes an ethics investigation and I agree that should happen.
Sexual harassment is completely unacceptable. I agree with the calls for an Ethics Committee investigation into this deeply troubling incident.
Many others shared their comments on social media:
Rep. Keith Ellison (D-Minn.) also called for people to take Tweeden's accusations seriously.
"I'm deeply disturbed by what I read today," he said. "It took extraordinary bravery for Leeann Tweeden to come forward. Al Franken has been a good friend of mine for years, but we as a progressive community must take her words seriously, and fully commit ourselves to creating a world free from sexual harassment and assault."
The Democratic National Committee issued a statement calling the allegations "extremely disturbing."
"Sexual misconduct, harassment, and assault are never acceptable, no matter one's party or politics," DNC press secretary Michael Tyler said. "The Senate should immediately begin an ethics investigation into Senator Franken's conduct."
This article has been updated with additional responses from Democratic senators and the DNC.
Before You Go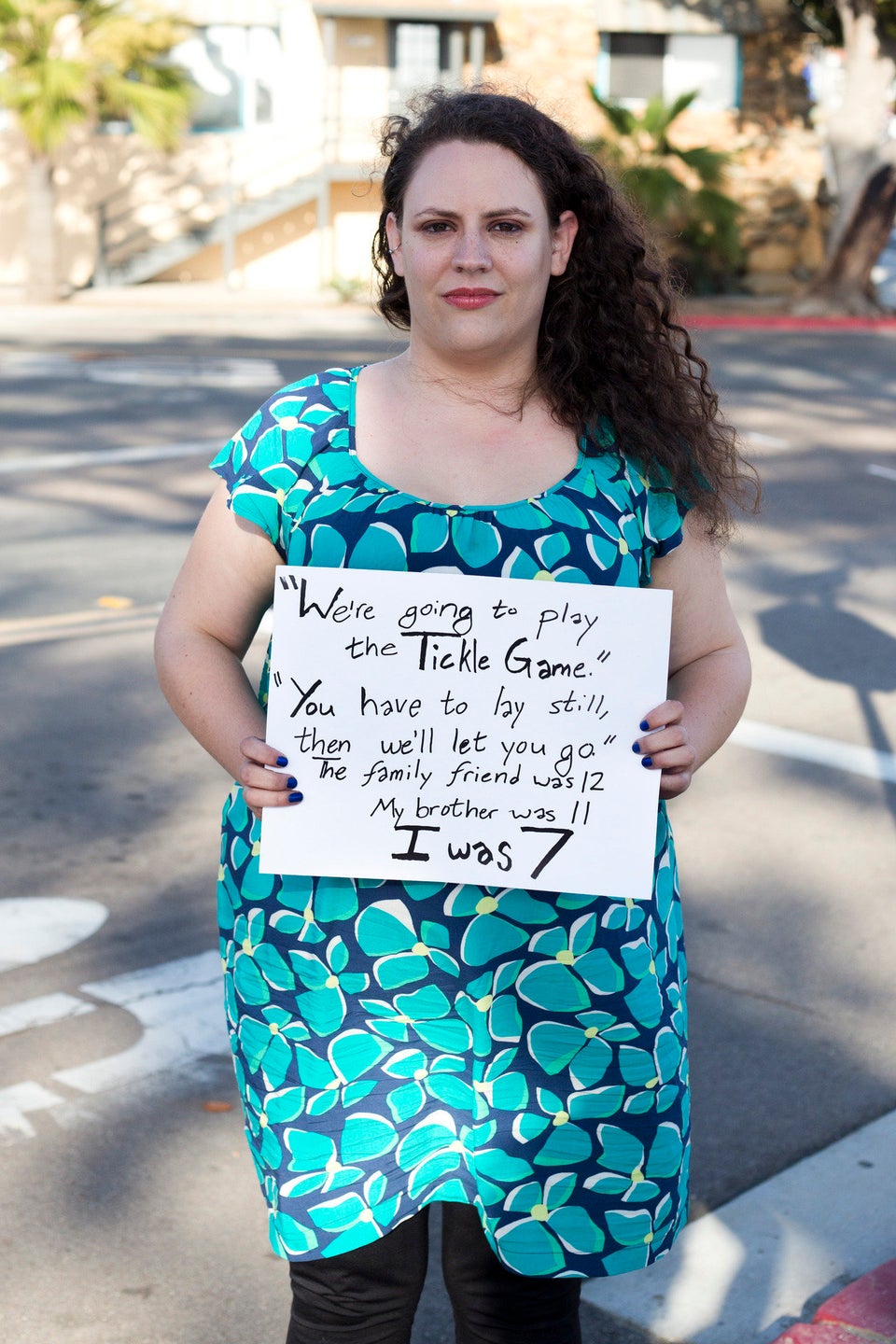 40 Powerful Images Of Surviving Sexual Assault
Popular in the Community