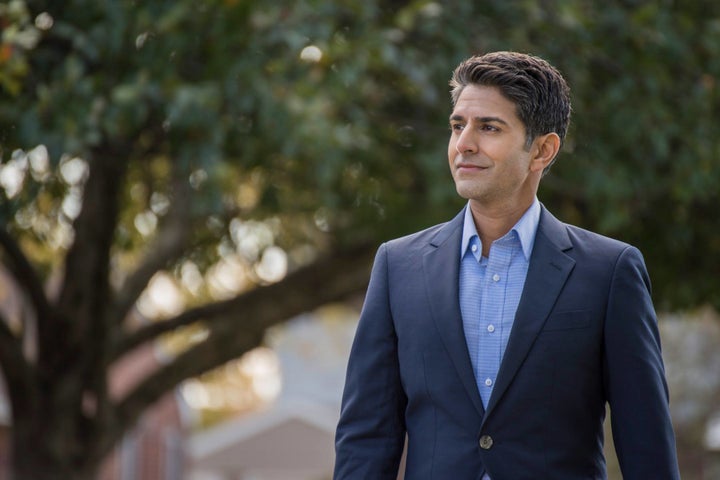 Suneel Gupta, a Democratic candidate in Michigan's 11th Congressional District, today boasts of his record in creating American jobs and blasts international trade agreements for eliminating them. But the entrepreneur wasn't always pushing that side of the issue.
Earlier in his career, Gupta advised companies on the benefits of outsourcing jobs overseas and even contracted with a foreign firm in a low-wage country to send work there.
When he was employed by the consulting firm Accenture, Gupta contributed to a 2003 report, entitled "Outside upside: Finding focus through finance outsourcing."
The report, which credits Gupta and another Accenture employee with conducting 20 related interviews, touts the benefits of creating "shared service centers" to handle support functions like payroll, accounting and human resources. "Costs can be cut further by moving to low-cost sites, such as India, Mexico or Eastern Europe," it says.
The report also has some advice for executives trying to manage the fallout from layoffs or other employment disruptions caused by outsourcing: "Resistance is to be expected from employees and departments whose jobs are to be transformed or eliminated, and firm, diplomatic management is needed to ensure that the outsourcing provider receives the information it needs to carry on the processes it is inheriting."
A 2004 Accenture study, in which Gupta was listed as a contributor, also hailed the benefits of outsourcing, observing that "skilled personnel at low-cost locations around the world enable outsourcing providers to offer immediate and substantial cost reductions."
That same year, Jane Linder, who collaborated on both those reports, wrote a book based on Accenture's outsourcing research titled Outsourcing for Radical Change: A Bold Approach to Enterprise Transformation. In the preface, Linder credited Gupta and two other researchers for their assistance.
When HuffPost asked about the reports, Gupta's campaign argued that while he had conducted interviews for the Accenture reports as a young employee and recent college graduate, the report's observations did not reflect his personal views.
"He is vehemently opposed to outsourcing and this assignment helped shape his view that outsourcing is not the way to go," said campaign spokeswoman Kimberly Trent.
On his campaign website, Gupta, now 39, highlights his stint as an early-stage executive at the tech company Groupon, where he helped create "thousands of good-paying American jobs."
But later, as a co-founder of the nutrition coaching app Rise, Gupta relied in part on overseas labor, contracting with Tooploox, a Polish software development firm, to develop the iOS version of Rise. He spoke favorably about that experience in a review on the website Clutch.
"Our team liked working with Tooploox, even though we were skeptical about using an offshore company," Gupta said.
In her candidate's defense, Trent also distinguished between hiring workers in another country and outsourcing existing American jobs. "It's not as if American jobs were taken away," she said. "He is very proud of his track record here in the United States."
During the campaign, Gupta has spoken out strongly against trade agreements that have made offshoring commonplace.
In a video announcing his candidacy in December 2017, Gupta tells the story of his mother and father, immigrants from India who worked as engineers for Ford Motor Company. He is especially proud of his mother, who he notes was Ford's first woman engineer.
But in 2001, after more than 30 years with the company, his parents were laid off, Gupta says. Standing by a mountain of paper that he identifies as NAFTA and other trade agreements, Gupta says those deals have hurt Michigan workers like his parents.
"I can't find a single thing in here that tells you what to do when your job is shipped overseas," Gupta says as he pores over the papers.
"Over and over again, politicians continue to put profits ahead of working families. That's wrong," he continues. "I'm not a politician. I'm an entrepreneur. I've created good-paying American jobs ― and balanced budgets."
"Oftentimes, we're allowing too many loopholes where the incentives are to ship jobs overseas."
In an interview with HuffPost at a Michigan Democratic Party picnic on Sunday, Gupta stressed the need "to create incentives to create jobs here in Michigan."
"Oftentimes, we're allowing too many loopholes where the incentives are to ship jobs overseas. We need to be doing a better job with that," he said. "And frankly, Trump talked about this. I don't think that he's been effective or that he's moving things in the right direction."
Michigan's 11th District, a GOP-held seat in a gerrymandered arc of Detroit suburbs, is a top pickup possibility for Democrats this November. Hillary Clinton lost to Donald Trump in the district by less than 5 percentage points. And the district's highly educated and affluent population is replete with the kind of moderate Republicans and independents dismayed by Trump who Democrats believe are ripe for conversion.
It's not entirely surprising then that Democrats have come out of the woodwork to compete in the district. Gupta is one of five contenders in the Aug. 7 Democratic primary.
He is taking on state Rep. Tim Greimel; Haley Stevens, a former chief of staff for the Obama administration's automobile company bailout program; Fayrouz Saad, a former immigration director for Detroit Mayor Mike Duggan (D); and climate change activist Nancy Skinner.
But even a hint of past involvement in outsourcing jobs to lower-wage countries could prove a political liability in metropolitan Detroit, where even the white-collar workforce has deep roots in the manufacturing-heavy automotive industry.
"Anything that smacks of endorsing jobs leaving the United States does not play well anywhere in the country, but especially not in Michigan."
"Anything that smacks of endorsing jobs leaving the United States does not play well anywhere in the country, but especially not in Michigan," said Matt Grossmann, a political science professor at Michigan State University. Attacks on Mitt Romney's history of outsourcing were a key part of President Barack Obama's 2012 victory in the state, according to Grossmann.
Leading up to the primary, Stevens has emphasized her experience helping to rescue the auto industry, and Greimel has been endorsed by the United Auto Workers, the state's most influential labor union.
The most progressive candidate in the field is Saad, a proponent of single-payer health who has the endorsement of the Justice Democrats, a left-wing group best known for helping Alexandria Ocasio-Cortez win the Democratic nomination in New York's 14th District.
But Gupta has pledged not to take corporate PAC money, and he has detailed plans for getting tough with Big Pharma. He promises to hold pharmaceutical companies accountable for their role in the opioid epidemic and to crack down on prescription drug costs by closing patent loopholes and empowering Medicare to negotiate prices.
Speaking to HuffPost on Sunday, Gupta projected an air of calm and earnest compassion. He recalled the isolation of growing up as one of the few brown-skinned kids in the Detroit suburb of Novi. His father would call their family "four raisins inside a tub of vanilla swirl ice cream." (Gupta's older brother, Sanjay, is a neurosurgeon and chief medical correspondent for CNN.)
But any time he felt left out, he said his mother would remind him that "what makes America special is that we all belong."
Gupta said he was inspired to run for office after Trump's election because he was no longer sure he could confidently tell his children what his mother told him.
"It's increasingly becoming that you need to look a certain way, act a certain way, behave a certain way, believe a certain way, pray a certain way in order to truly belong," Gupta said. "I believe that that is Donald Trump's America, not our America."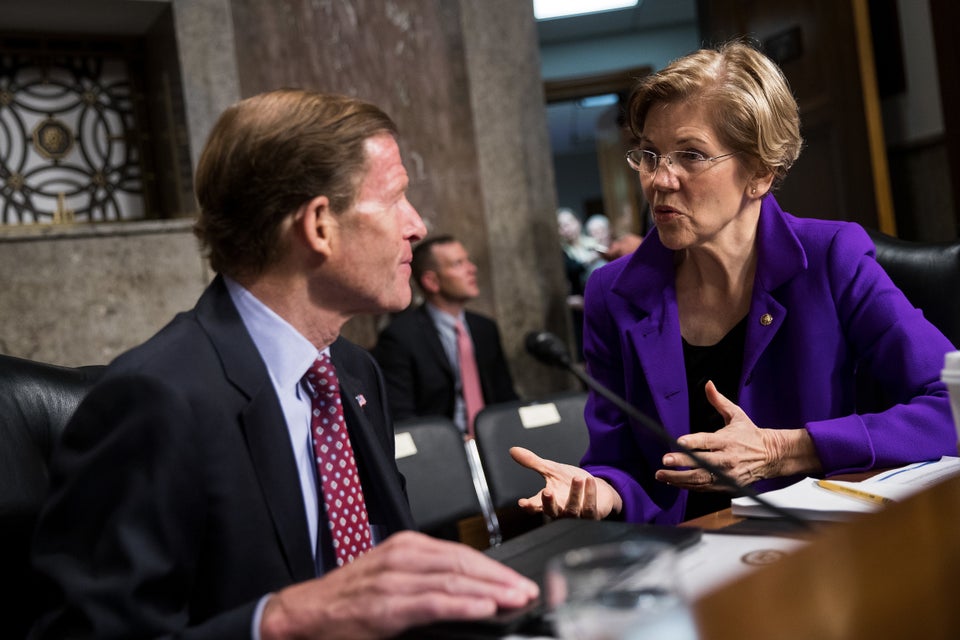 2017 Scenes From Congress & Capitol Hill
Popular in the Community