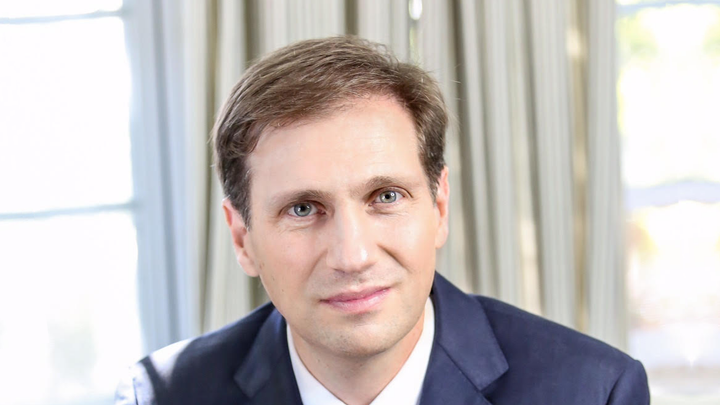 A surprisingly competitive attorney general race in Texas has Democrats hoping they might be able to fight President Donald Trump's agenda from the country's most populous red state ― one that finds itself at the center of the president's draconian immigration policies.
Democrat Justin Nelson, an Austin-based lawyer and adjunct professor at the University of Texas law school, is running neck-and-neck with Republican incumbent Attorney General Ken Paxton, according to a June 25 poll from the University of Texas and the Texas Tribune. The poll has Nelson trailing Paxton by a scant 1 point, 32 to 33 percent.
Nelson (no relation to this article's author) is benefiting from developments at the state and national levels. Disillusionment with Trump's agenda, including the immigration initiatives that disproportionately impact this border state, has motivated Democrats and progressives. Many of these activists were already rallying around Democratic Rep. Beto O'Rourke's campaign for GOP Sen Ted Cruz's seat.
Most significant for Nelson, however, are Paxton's legal troubles. In 2015, shortly after taking office, Paxton was indicted on two counts of securities fraud and one count of failing to register with the state of Texas as an investment adviser representative. Polling on Paxton is limited, but a 2015 poll, released by the Texas Bipartisan Justice Committee, found that 62 percent of Texas Republicans believed he should resign.
Not surprisingly, Nelson is making ethics a centerpiece of his campaign.
"The only time Ken Paxton has appeared in court was to plead not guilty," Nelson told HuffPost in an interview this week.
Nelson acknowledges that Democratic enthusiasm may not be enough to put him over the top, but believes his campaign can appeal to the "traditional Bush Republican" upset with Trump's "tone and direction" who wants to "take politics out of the law." (In truth, George W. Bush's Justice Department wasn't exactly a paragon on this issue and his attorney general Alberto Gonzales ended up resigning to quell the ethics clamor.)
"Voters are looking for someone to be a check on power, which I think is a really big thing in Texas," Nelson added.
"Attorneys general are going to have to be at the front line of defending our constitutional rights."
In addition to Paxton's alleged misdeeds and the Trump administration's zero tolerance immigration policy ― which Nelson calls "immoral" ― he is also focusing on another major legal fight: gerrymandering. Texas has a fraught history with congressional remapping. The Democratic candidate argues that gerrymandering contributes to a disenfranchising trend in U.S. politics, which includes Trump's losing the popular vote in the 2016 presidential election and Senate Republicans blocking President Barack Obama's nomination of Merrick Garland to the Supreme Court.
"I think there are tremendous democracy issues involved in all of this," said Nelson. "What this ultimately means is that attorneys general are going to have to be at the front line of defending our constitutional rights."
The prevailing sense among Texas political observers is that the race is still Paxton's to lose. The attorney general maintains an impressive fundraising operation and Nelson has to fight an almost reflexive tendency for Lone Star voters to cast their ballots for Republicans, regardless of legal troubles.
Still, the viable prospect of a Democratic attorney general in Texas, who could use the powers of that office to stymie efforts to separate undocumented immigrant families (and U.S. citizen families who happen to be the wrong color), is too much for Democrats to pass up.
While the Democratic Attorneys General Association has not placed the Texas contest among its top targets, it has put the race on its second-tier list of states to watch, alongside potential upsets in Florida and Georgia. The party's main campaign arm for attorney general races has also begun to deploy organizational assistance to the state, including a massive text campaign to highlight Paxton's legal woes that it said reached 100,000 voters.
As Democrats across the country seek to thwart Trump's agenda, a number of high-profile candidates are running for their states' attorney general offices, including Rep. Keith Ellison (D) in Minnesota and progressive activist Zephyr Teachout in New York. Xavier Becerra, the former No. 4 ranking Democrat in the U.S. House of Representatives who was sworn in as California's attorney general in 2017, has taken the Trump administration to court dozens of times.
Nelson said he was struck by how forcefully Republican attorneys general had worked to stymie Obama's agenda, particularly their efforts to dismantle the Affordable Care Act.
"It's not like it's grown in power over the years," said Nelson of the attorney general's office, "but I think people are seeing that there is a lot of power there and that it needs to be used in the best possible way."
The Paxton campaign did not respond to HuffPost's request for comment.
CORRECTION: A previous version of this story indicated Texas was the largest red state in the country.
Popular in the Community