Recently I was in Los Angeles on business, and on a sunny, broiling hot day, a friend of mine brought me to meet a young Democrat who's running for Congress. He's based in California's 48th District, which covers Orange County, California—traditionally a Republican stronghold. His name is Michael Kotick. He has an impressive school and work resume but what struck me first was his physical resemblance to a young Jack Kennedy, though Kotick's ancestry is different. Kotick's grandfather is a Holocaust survivor and his mother's family were immigrants. Rather, Kotick has the same thick dark hair, handsome features, and undeniable physical appeal. The camera is going to love him.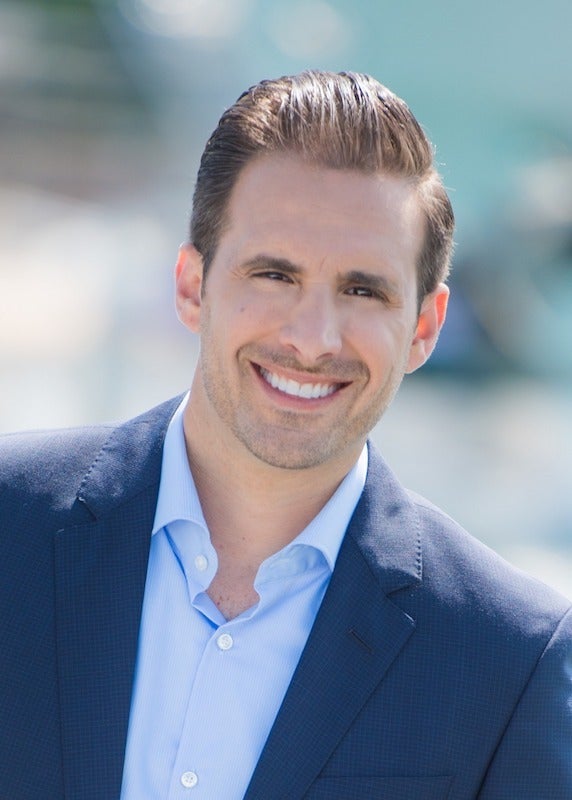 Good looking, well-educated, and accomplished: Kotick was going to be full of himself, I expected. I've met a few politicians. Invariably, they like to talk and usually to posture. To my surprise, Kotick was congenial, genuine, and low-key, asking for my thoughts about the future of the Democratic party. He listened carefully, with a refreshing attentiveness.
Over that first casual lunch, he spoke of helping his constituents and of listening to them, of being firmly pro-business while also considering their well-being. He knew the complete breakdown of his district's demographics. He spoke with enthusiasm of flipping the district to Democratic. It was intriguing enough that I continued to think about him and his campaign. When I returned home, I reached out and asked for an interview.
First, I wanted to know why he was running. He leaned forward and his passion was evident across the Skype ether. "I've always anticipated this moment… I didn't know when it would come." He talked about Inauguration Day and the one hundred days that followed, and his feeling that divisions were happening and that some people weren't being represented. "People need an energetic and steadfast person who's going to represent them in the government today," he declared. "That's me."
He has the intelligence, background, and education, for sure. He has an MBA in Marketing and Finance from Michigan State and a Master's in Global Management from the Thunderbird School of Global Management. His work at Nestle distinguished him enough that he became one of their youngest executives. He recently published a book on business development in digital and social media.
"What's your platform for your candidacy?" I asked.
Again his eyes caught fire and the Skype waves sang with energy. "My platform basically rests on three categories," he said. The first is opportunities for the future. "The politics of yesterday aren't going to solve the issues coming to us in the future." He talked about market globalization and robotics. "Going backwards and isolating ourselves is not going to usher us into the new era we need to prepare for."
His second category is something he called "mindful compassion": "We must preserve the mindful compassion that we've put in place that has made the United States the best country on our earth. We must protect our civil liberties. We have to address healthcare and immigration."
Finally, he talked about fiscal responsibility and accountability. "We have a lot of work to do and the government has a role to play in that. That doesn't mean the government has a blank check to raise taxes. We need to get more efficient with money already in government hands."
He talked extensively about the importance of listening to his constituents. He said that what was needed in the 48th was someone who was going to sit at people's kitchen tables and listen to their stories, because only by listening would a strategy for helping them arise. "I'm going to go door-to-door and have honest conversations," he said. "Change comes one conversation at a time. That's what's going to bring people together."
He's young so I asked him about his life experiences. He mentioned his grandfather. "My grandfather, well, it's a long story, but basically, he said that when you're confronted with a challenge, you can either contract yourself, or you can stand tall, look someone in the eye, and pull yourself up." 'Standing tall' seemed to be a particularly strong image for Kotick.
I asked him to relate a funny anecdote from his childhood. He laughed and I thought again that he was going to do well in front of a camera. "On career day in 6th grade, I told my teacher that I wanted to be the President. My teacher said, "No." It led me to run for the office of class treasurer, which I lost by a landslide. But I felt good getting out there and talking to people, so I went out and ran for president of every other organization I belonged to—president of the student body, for example—and I won. I have an ambition to represent people and an ambition to lead."
"What would you say to that teacher now?" I wondered.
"I have a problem with people who say no," Kotick confided. "'No' admits that you don't have an answer and aren't willing to find an answer. I'd say to my teacher, "How can we come together to find a 'yes'"?
His commitment and enthusiasm are contagious, and I have a feeling that he'll find "yes" in his future. I look forward to watching his career.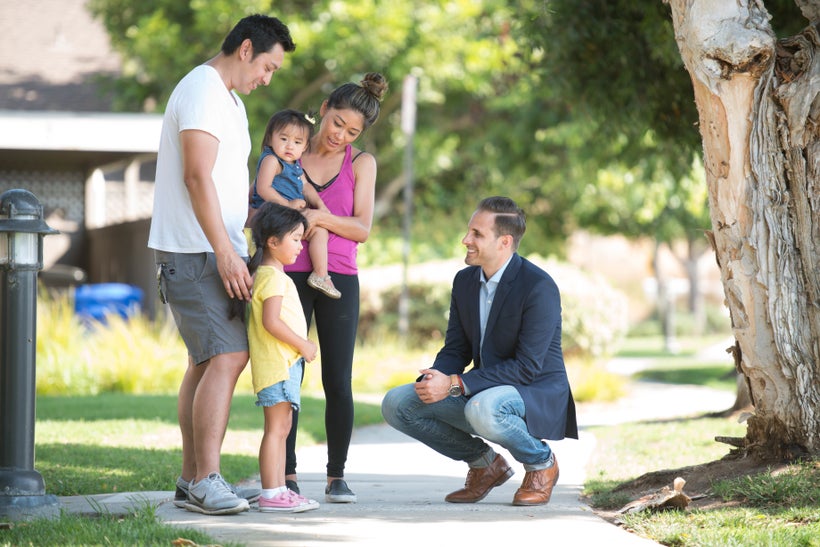 REAL LIFE. REAL NEWS. REAL VOICES.
Help us tell more of the stories that matter from voices that too often remain unheard.
This post was published on the now-closed HuffPost Contributor platform. Contributors control their own work and posted freely to our site. If you need to flag this entry as abusive,
send us an email
.