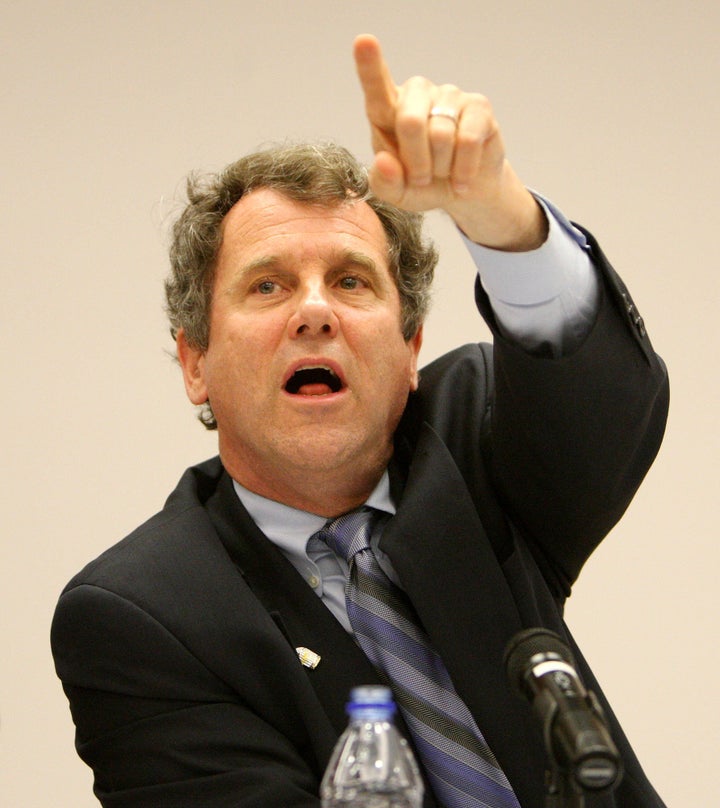 WASHINGTON -- Senator Sherrod Brown (D-Ohio) joined green jobs leaders Thursday to tout a merger of green development groups and planned advocacy for his newly introduced Strengthening Manufacturing and Rebuilding Transit (SMART) Act, which would invest in American-made transportation infrastructure.
BlueGreen Alliance and Apollo Alliance decision to join forces is widely seen within the environmental community as a step toward building a powerful grassroots force around creating clean energy jobs.
"Today, with this collaboration and our support for Senator Brown's SMART Act, we are sending a powerful message that our highest priority must be to build an economy of good jobs and broadly shared prosperity in place of the financial speculation and recklessness that brought our economy to its knees," Phil Angelides, chairman of the Apollo Alliance, told reporters Thursday afternoon. "Together, we are committed to building a new green economy for America's future that will meet the convergent threats of climate change, dependence on foreign oil, and unacceptable joblessness."
The two groups will merge in July to become the BlueGreen Alliance, home to the Apollo Alliance project. Together they will form a progressive alliance to transform energy and sustainability efforts, create green jobs and help rebuild the American economy.
In their first official act together, leaders from both groups called on Washington to advance Brown's legislation that aims to enhance domestic transportation supply chains while maximizing job creation in manufacturing.
"With gas prices close to $4.00 a gallon in many parts of Ohio and across the country, reinvesting in transit is more important than ever. And at the same time, manufacturing is responsible for creating hundreds of thousands of good-paying, middle class jobs," Sen. Brown said during the call. "The buses, trolleys and trains that take Americans to every corner of our country should be 'Made in America' as well. By strengthening the domestic supply chain for public transit, the SMART Act will strengthen our public transit options and revitalize our manufacturing heritage."
Related
Popular in the Community