In a Democratic debate focused on national security Saturday evening, one topic was notably missing from moderators' questions: climate change.
Even though a major climate agreement was reached recently, it didn't even come up during Saturday's two-hour debate or the GOP debate on Tuesday.
Climate change can increase the likelihood of migration pressures and change the availability of natural resources, which can lead to conflict among different groups of people. The issue has also been linked to the cause of the Syrian civil war -- which the candidates did spend a chunk of time discussing Saturday evening.
While some candidates, such as former Maryland Gov. Martin O'Malley, referred to climate change in their debate remarks, there wasn't a single direct question about it. The moderators did, however, find time to ask a really awkward question about the role each candidate's spouse would play in a presidential administration.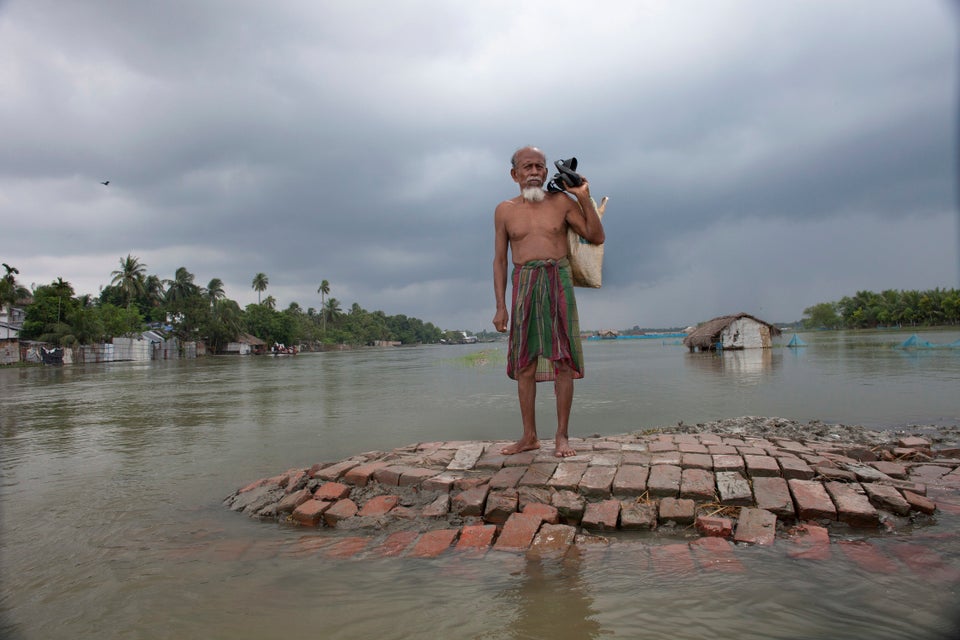 Countries Facing Greatest Climate Change Risks
Popular in the Community