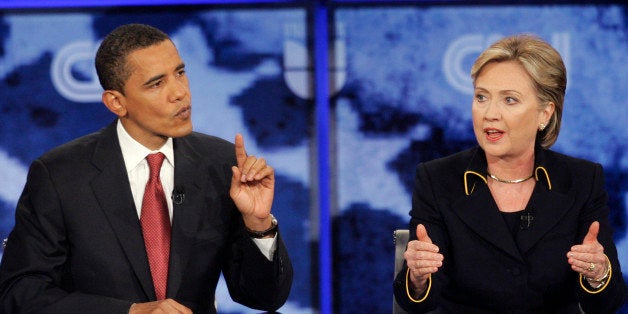 NEW YORK -- Democratic presidential candidates will have to meet a certain "threshold" to participate in the party's six scheduled primary debates, Democratic National Committee Chair Debbie Wasserman Schultz said Thursday, though she did not specify which criteria, such as state or national polling, will be used to determine who qualifies.
"It'll be a threshold that'll be expansive and allows for the maximum inclusion of our major party candidates," Wasserman Schultz told MSNBC's Ari Melber. She said the DNC hasn't "quite finished formulating the details" for the debates, including specific dates, locations and media sponsors.
The lack of clarity has been frustrating to both campaigns and major TV networks, the latter of which produce the debates and need to book venues and handle logistical details well in advance.
In May, the DNC announced plans to hold six primary debates, four of which would be held in the early voting states of Iowa, New Hampshire, South Carolina and Nevada. The DNC said debates would begin in "the fall of 2015," though didn't specify when.
The first Republican debate, sponsored by Fox News, is scheduled to take place less than four weeks from now, with the second and third GOP contests planned for September (CNN) and October (CNBC).
The DNC's plan drew criticism from Democratic presidential contender Sen. Bernie Sanders (I-Vt.), who urged Wasserman Schultz to accelerate the schedule and start debates during the summer, as well as to consider including Republican contenders. "I believe we need to go beyond the bounds of traditional party debates," Sanders wrote in a letter.
It's understandable Sanders would want more debates given that national media exposure likely benefits him and any candidates not named Hillary Clinton. She already has worldwide name recognition, is a clear front-runner in the polls, and presumably has the most to lose by getting on the debate stage. Some Democrats have suggested the DNC is protecting Clinton by sanctioning only six debates.
In response to Sanders' request, a DNC spokeswoman reiterated on June 1 that the committee would continue with the six-debate framework and said more details would be provided "in the coming weeks."
The Republican schedule, meanwhile, has been settled since January. The Republican National Committee announced plans to hold nine debates, along with their locations, media sponsors and each month they'd take place. The RNC also announced that three additional debates could be sanctioned depending on the circumstances next year.
Though the Republicans' schedule was rolled out smoothly, the debates haven't been without controversy. Fox News' decision to limit its primetime debate to only candidates ranking in the top 10 in national polls has drawn criticism from campaigns arguing that the barrier for entry is placing too much emphasis on national name recognition rather than early state campaigning.
Both the RNC and DNC are taking a firmer hand with the debate process by penalizing candidates who participate in non-sanctioned debates by not allowing them in sanctioned events. Candidates may attend forums in which they don't directly engage with one another.
Democratic candidates appeared in over two dozen debates in 2008, which included repeated verbal slugfests between Barack Obama and Hillary Clinton. Republican candidates debated 20 times in 2012, a grueling process that party leaders want to avoid this cycle.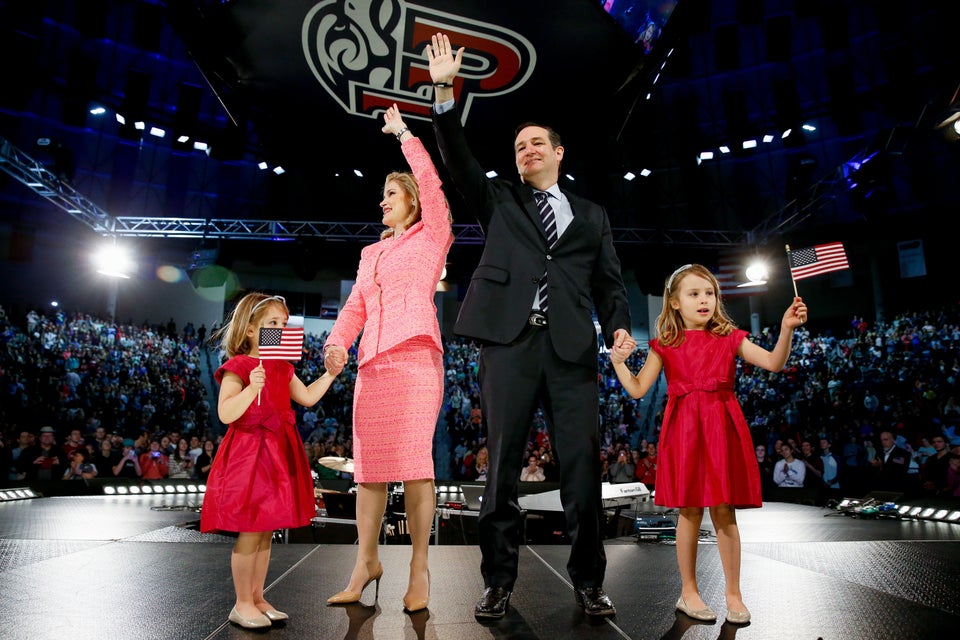 Declared 2016 Presidential Candidates
Popular in the Community