During Wednesday's Democratic debate in Miami, former Secretary of State Hillary Clinton and Sen. Bernie Sanders (I-Vt.) both promised not to deport children or non-criminal undocumented immigrants, and criticized President Barack Obama for doing so.
"I do not have the same policy as the current administration does," Clinton said. She added the U.S. should "stop the raids."
"I will not deport deport children. I would not deport children," Clinton said later. "I do not want to deport family members either."
Both are in a tough spot on the issue of deporting children. Univision moderator Jorge Ramos challenged them repeatedly on whether they would send home children apprehended at the border. Ramos brought up Clinton's statement in 2014 that unaccompanied minors -- who at the time were being apprehended in surging numbers -- "should be sent back" to their native countries. Clinton said she only meant that that the nation's asylum should be followed, while adding that the laws themselves should be liberalized.
Clinton quickly pivoted back to saying undocumented people "living in our country" should be given a path to citizenship.
It could be tough to square the two statements, however. Discussions about children being deported are almost exclusively around the unaccompanied minors crossing the border -- not necessarily people already living in the country. Following current asylum laws means that if the children are rejected for relief, they can be deported. If a president promises not to deport children -- any of them -- as a blanket matter, that would be blown up.
Sanders hit Clinton for her comments, and made promises of his own. He said Obama "is wrong on this issue of deportation."
"I will not deport children from the United States of America," Sanders said, adding that he also "can make that promise" that he won't deport non-criminal undocumented immigrants.
Obama has never made such a blanket promise, but rather he has repeatedly said his administration will focus enforcement on violent criminals and national security threats. Although the rate of deportations in general has gone down from record highs in the early years of his presidency, it's not enough to prevent every family from being ripped apart or to allow every person who asks for asylum in the U.S. to stay.
If either Clinton or Sanders becomes president, the pledges will be difficult to keep, but the marker has been laid down, and advocates will be able to hold a future administration accountable.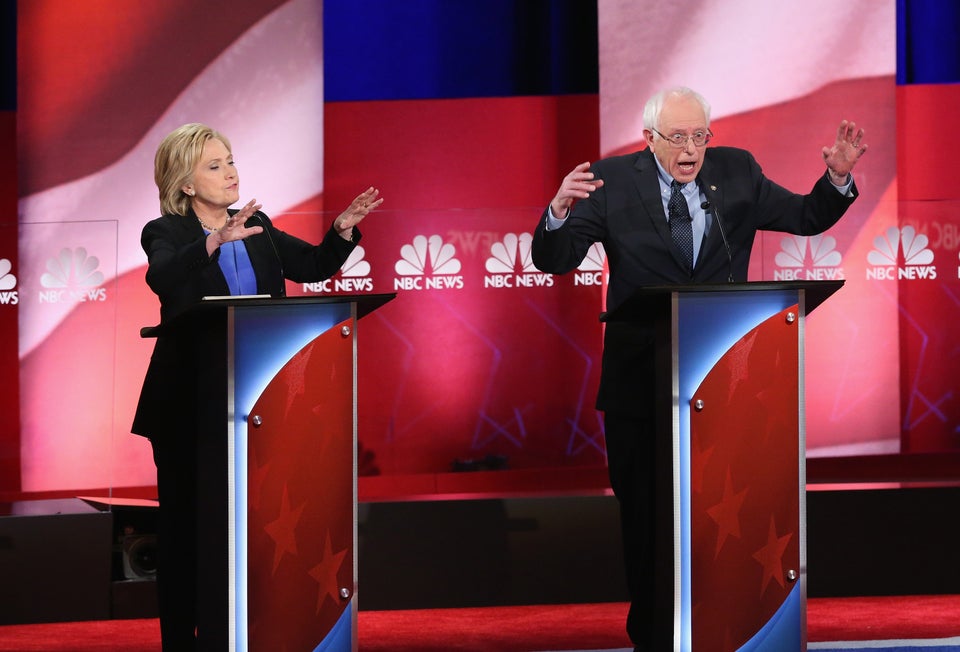 Bernie Sanders And Hillary Clinton Face Off
Popular in the Community