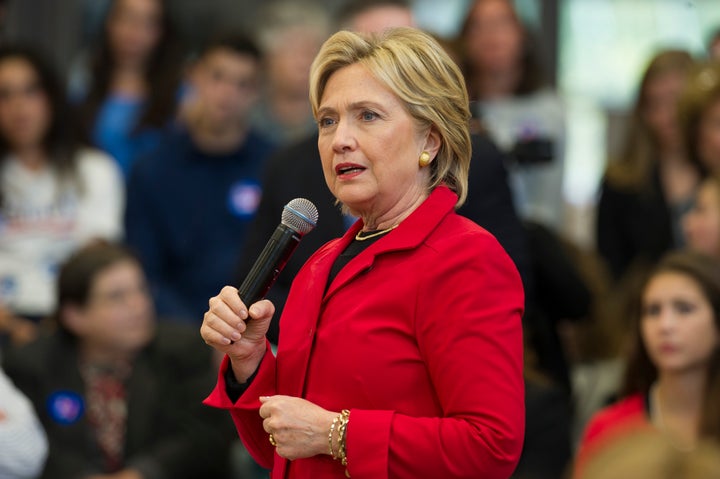 When Democratic candidates take the stage in Las Vegas for Tuesday's primary debate, members of the state's Latino population likely will be listening closely to what the candidates say about immigration -- and especially about undocumented immigrants.
That's because 64 percent of Latino voters in the state personally know someone who fits in that category, according to a 2014 study from Latino Decisions, a research firm that has since been hired by Democratic candidate Hillary Clinton. 
At 7.6 percent, Nevada also has the highest proportion of undocumented immigrants of any state, according to a study from Pew Hispanic Center. Immigrants in general make up 19 percent of the population, and 43 percent of them are naturalized U.S. citizens, most of them Latino or Asian.
While Latino voters are not monolithic, they are more likely to vote Democratic, and are more likely than the population as a whole to rank immigration as a top issue. In Nevada, according to the same Latino Decisions poll, 67 percent of Latino voters said immigration was either the most important issue or one of the most important in choosing a candidate.
Asian-Americans are similarly more likely to vote Democratic, and anti-immigrant rhetoric has the potential to turn some of them away from candidates. Winning over Nevada's Latino and Asian voters, then, could be key to success in the state, and immigration reform is often used to do so.
The issue is almost certain to come up at the CNN-hosted debate, where candidates other than Clinton are aiming to boost their campaigns. They need to make an impression on Latinos in particular -- according to a recent Gallup poll, most aren't familiar with Vermont Sen. Bernie Sanders, former Virginia Sen. Jim Webb or former Govs. Martin O'Malley of Maryland and Lincoln Chafee of Rhode Island. (Gallup did not poll on Democratic candidate Lawrence Lessig, who was also not invited to the CNN debate.)
All of the Democratic candidates support a pathway to citizenship for undocumented immigrants, and most said they would stand behind -- or even expand -- President Barack Obama's deportation relief measures. Webb was the sole leading Democrat to distance himself from those actions.
Clinton fumbled on immigration during a 2007 presidential primary debate, when she said she did not support driver's licenses for undocumented immigrants, despite previous comments saying the idea "makes a lot of sense." This time, she has taken a more progressive stance on immigration. She has said she supports driver's licenses for the undocumented, criticized the president's deportation record and promised to go even further. 
The O'Malley campaign sees immigration as an opening. He has been particularly eager to talk up his record on immigration in contrast to Clinton, including that his state offered driver's licenses to undocumented immigrants.
Calling all HuffPost superfans!
Sign up for membership to become a founding member and help shape HuffPost's next chapter