So, that happened: We took a look at the TV guide, and we confirmed it with sources, and it's true: this Saturday, Dec. 19, the Democratic Party will have a presidential primary debate. They apparently also had one on Saturday, Nov. 14!  Who knew? And why do the Democrats keep holding these debates on Saturdays? What is it they don't want people to watch?
It's a cheeky way to describe a genuine puzzlement. Democrats are having six debates, three of which will air in odd weekend time slots, rather than during weeknight prime time. Unless this is part of DNC Chair Debbie Wasserman Schultz's master plan to shepherd Hillary Clinton past her opponents, it makes no sense. Democrats are having more substantive debate than their counterparts, who are still fighting over who has the right temperament to monitor the nuclear football, but it's harder to find on TV. On this week's podcast, we discuss what this strange debate schedule is costing them.
Meanwhile, the mayor of Flint, Michigan, declared a state of emergency over the amount of lead in the city's drinking water. But why did it take so long? Joining us to talk about it is the woman who's been beating the drum about this for months, Flint pediatrician Dr. Mona Hanna-Attisha.
And political observers have been struggling to understand what about Donald Trump has made him so appealing to a broad swath of the public. Well, for once we're going right to the source -- a self-professed Trump admirer who appreciates the Donald's message, even if he's not yet ready to actually cast a vote for him.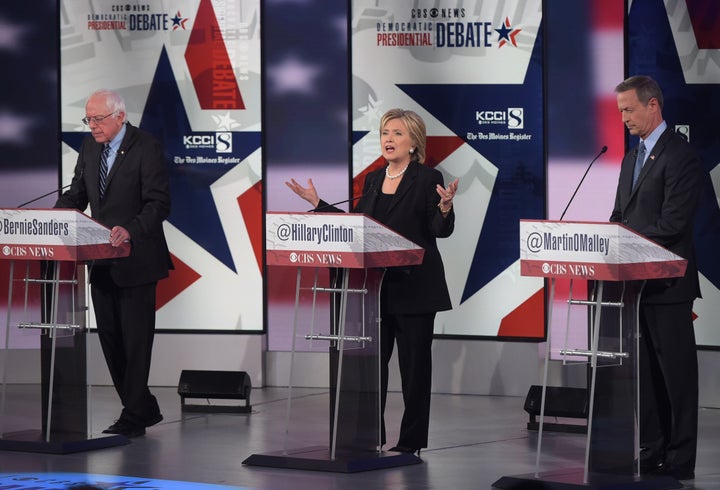 "So, That Happened" hosts Jason Linkins, Zach Carter and Arthur Delaney are joined this week by HuffPost reporter Lauren Weber.
This podcast was produced, edited and engineered by Adriana Usero and Peter James Callahan, with assistance from Christine Conetta.
To listen to this podcast later, download our show on iTunes. While you're there, please subscribe to, rate and review our show. You can check out other HuffPost podcasts here.
Calling all HuffPost superfans!
Sign up for membership to become a founding member and help shape HuffPost's next chapter