By Deepak Pateriya and Dorian Warren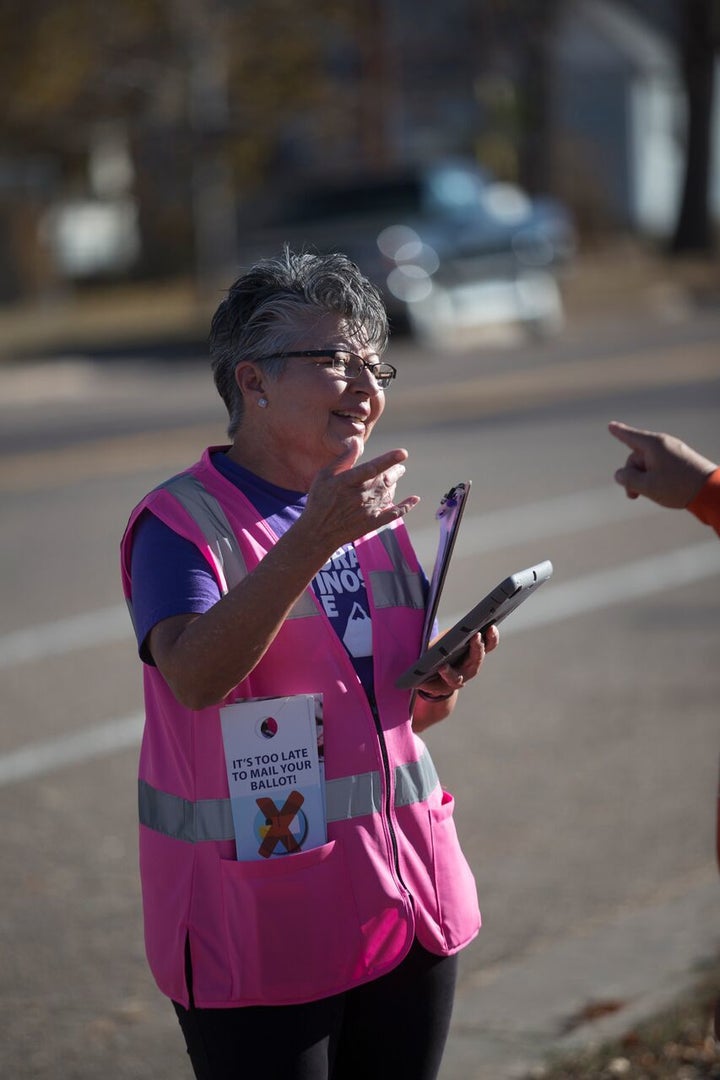 There has already been a lot of talk among pundits this year about the potential for a wave election for Democrats in 2018, much of it coming from the same politicos who were certain about a Hillary Clinton victory last year. We cannot fall into the same trap again and let ourselves be lulled into a false sense of security. If we, as a progressive movement, learn just one lesson from 2016's devastating loss, it must be this: we need a radically different approach to energize, mobilize and turn out infrequent Democratic voters of color if we are to elect progressive leaders and beat back the tide of racism and nationalism that has taken hold of our country. Indeed, the very communities that have the most to lose by Donald Trump's agenda – low-income communities and communities of color – stand to be the key to his ultimate defeat.
The hard truth is that right now the energy and infrastructure are not there in communities of color to win in 2018 and 2020. Liberal whites in urban areas are on fire and powering the resistance, but their energy alone won't get us the results we want and need. The good news is that we can fix the problem and begin to regularly and more predictably win elections by changing the electorate. It turns out that the low-propensity voters of color - people that traditional campaigns, candidates and most independent expenditure efforts ignore - CAN substantially change their voting behavior if they are approached in the right way.
We keep doing the same things over and over and expecting a different result. As Democratic candidates and their campaigns spend millions of dollars to find the right message to woo voters, the Democratic Party has sunk further into its death spiral, with Republicans now controlling all three branches of the federal government, 33 governorships and 32 state legislatures.
Winning is clearly not only a matter of message and recruiting better candidates. We need to invest in cultivating support and enthusiasm among base voters who should, but don't always, turn out to support the progressive candidate. And if we dig in and commit to this hard work, we'll be in a position to win even in instances when we don't have the perfect candidate or when the political winds seem to be blowing in a different direction. It is time to invest in radical changes and question long-held assumptions about who the electorate can be – and use our resources to reach them. This new approach would re-direct the untold wasted resources spent on top-down messaging and advertising consultants into a truly transformational power-building solution.
Some evidence for this new approach comes from the program that the Center for Community Change Action and the Immigrant Voters Win PAC ran last year to engage infrequent Latino and immigrant voters in targeted battleground states. Working in partnership with local, community-based organizations we targeted and turned out voters that most campaigns ignore. In Florida and Nevada for example, the program turned what campaigners call "low-propensity voters," who turn out at lower rates compared to those who vote regularly, into voters who behaved more like targeted, swing voters.
In Nevada, there were 62.5 percent low propensity voters in 2016 and the turnout rate was 52.8 percent, and the propensity score impact was +9.7 percent. In Florida, there were 55.1 percent low propensity voters and the turnout rate was 42.6 percent, and the propensity score impact was +12.5 percent.
Sen. Catherine Cortez-Masto (D-NV) said this: "There is a lot to learn from the aftermath of the 2016 elections and Democrats must turn this into an opportunity to grow our base and come up with innovative ways to increase voter turnout. Voter outreach programs like CCC Action's hyper-local approach is an important step in the right direction."
Historically, low-propensity voters have been overlooked because expectations for their performance have been so low that they are typically deemed unworthy of the investment. Unlike traditional voter outreach programs that focus on TV ads or parachute staff into a state for a few weeks of candidate-focused door knocking, this program blended the discipline of a traditional command-and-control campaign with the cultural competency of local grassroots organizations. The result was a new hybrid model where we trained known community leaders and gave them resources and support to operate large-scale programs in battleground states. And the results clearly show that it worked.
Our leaders and canvassers, trained in community organizing techniques, initiated a dialogue with voters around shared values and issues important to their families in their communities. They met them on their home turf, on doorsteps and at community events, and brought with them long-standing relationships and connections that enabled them to successfully motivate and mobilize people to go to the polls.
And when we say "local" and "home turf," we are talking hyper-local. The people who canvassed are influencers in their communities. In Nevada, our team signed up a well-known local DJ from Clark County as a volunteer, knowing he would be instantly recognized and influential within the community. Edwin Gutierrez (AKA Bebo), who specializes in music for local quinceañera parties, was a huge boost to the campaign effort there. During one of the marches against Trump, Edwin live streamed the event on his Facebook page and received more than 54,000 views. His ability to connect with voters in Clark County one-on-one and en masse through social media far exceeds the capacity of a paid canvasser from outside of the community. Similar dynamics played out in each of the state programs, and we saw first-hand the benefits of local leadership and staff – from knowing the neighborhoods with historic underinvestment in canvassing to social media impact and long-standing relationships with local reporters.
By targeting mostly low-propensity Democratic base voters – people unlikely to vote without this type of intervention and ignored by traditional campaigns – we were able to shift their voting patterns and successfully motivate them to vote. And the level of impact shows that by investing more resources to expand this program to reach more voters in more states, we can fundamentally change the composition of the electorate and start to elect progressive candidates that represent our communities and our values.
Deepak Pateriya is Chief of Staff of the Center for Community Change Action. Dorian Warren is President of the Center for Community Change Action.
REAL LIFE. REAL NEWS. REAL VOICES.
Help us tell more of the stories that matter from voices that too often remain unheard.