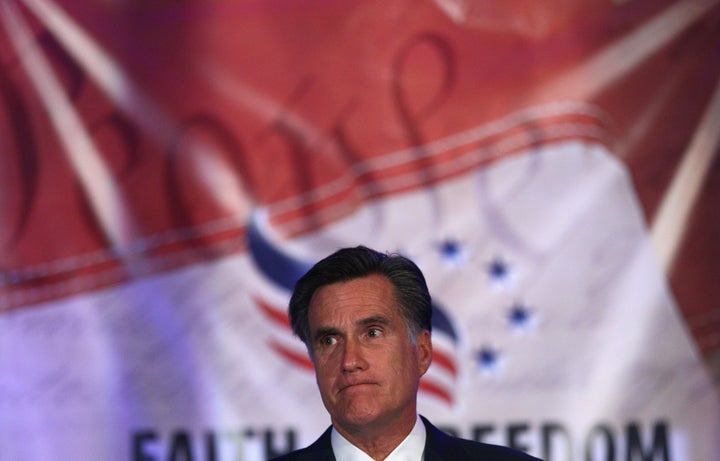 WASHINGTON -- The Democratic National Committee (DNC) is responding to concern about the W Spann Super PAC donation by blasting the $1 million mystery contribution to the pro-Romney group as "sleazy" and calling on small dollar-donors to contribute to Democrats in response.
DNC Executive Director Patrick Gaspard sent out a blast email Friday:
We don't know what kind of business the now-defunct firm, "W Spann LLC," was in -- or claimed to be in, anyway. The lawyer listed as its founder won't respond to inquiries, and the office building listed as the company's headquarters has no record of its existence. There's no way to tell where the money came from or who was responsible. Mitt Romney might be fine with that. We're not. [...] We've got a lot of work to do to strengthen the campaign finance laws. Indeed, Democrats passed a bill to do just that in the House of Representatives last year. But Republicans killed it in the Senate. And with the GOP in charge in the House now, clean elections laws are going nowhere until we get a new Congress. In the meantime, though, the only thing we can do to counter this type of corruption is to do the exact opposite -- raise money from people giving whatever they can afford. Can you chip in $3 or more today?
The email comes on the heels of two campaign finance reform groups calling for an investigation by the Federal Election Commission and the U.S. Department of Justice into the million-dollar donation from the short-lived company. The groups allege that W Spann and whoever is behind the contribution broke a law that bans the use of a pass-through entity or individual when making political contributions.
On Thursday, NBC reported that W Spann was dissolved in July, after it contributed $1 million to the Restore Our Future PAC in late April.
Restore Our Future was formed by three Romney campaign veterans and raised $12.2 million in the first half of 2011. The group denies any knowledge of the source of the donation.
The DNC's Gaspard isn't the only one calling attention to the contribution. One of Romney's rivals for the Republican presidential nomination, former Ambassador to China and Utah Governor Jon Huntsman, stated Friday, "What is important on the fundraising is transparency, knowing where the money comes from and having a reporting requirement allows the voters of this country to know who is contributing, when they contributed."
Calling all HuffPost superfans!
Sign up for membership to become a founding member and help shape HuffPost's next chapter