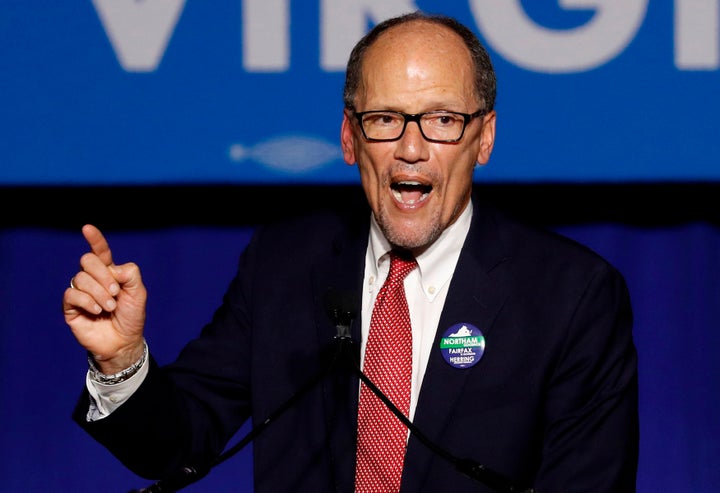 The Democratic National Committee has decided to start paying its interns next year, addressing criticism that its internship program effectively excluded poor and working-class students.
Tom Perez, the DNC chair and a former U.S. labor secretary, wanted to make sure an internship wasn't beyond anyone's means, the party's governing body said in a statement to HuffPost.
"As part of the new DNC, Tom Perez believes it's critical that we establish a process to provide paid internships in order to give the young voices in our party the opportunity to grow and become the next generation of Democratic leaders," the DNC said. "It is important that young Democrats have a seat at the table and paid internships will ensure that we select the most qualified and diverse individuals regardless of financial background."
Under the new system, interns who accept positions will be able to apply for stipends of up to $3,000.
Unpaid internships have come under fire in recent years, particularly in the politics and media worlds. Critics say the practice helps keep lower-income students and graduates out of influential institutions, since only their better-off counterparts can afford to live and work for free for several months.
A group called Pay Our Interns pressured the DNC to start offering interns money. The group succeeded in getting Perez to pledge to change the program when he campaigned for chair. Payday Report revealed that the committee still wasn't offering paid internships as of the summer.
"I hope this is a moment they can show leadership on this issue, and hopefully others will follow," said Carlos Mark Vera, the group's 23-year-old founder, who was an unpaid intern at the White House under President Barack Obama. "Folks in the party say millennial voters will be a big voting bloc. That's great, but you should pay us for what we're doing."
It isn't clear how long the DNC internships were unpaid. Parag Mehta, who worked at the committee from 2005 to 2008, told HuffPost that it offered need-based stipends at the time under then-Chairman Howard Dean.
Research by Pay Our Interns shows that Republican lawmakers are actually better at paying interns than Democrats are. Half of GOP senators have paid internships, compared with about one-third of Democratic senators, the group found. The Republican National Committee already has a paid internship program in place.
Vera applauded Perez for taking time over the last few months to develop the paid program. After all, he noted, it's Democrats who are the vocal party when it comes to worker rights.
"They should be practicing what they're preaching," Vera said.
This post has been updated to note that the DNC previously offered stipends under Howard Dean.
Popular in the Community