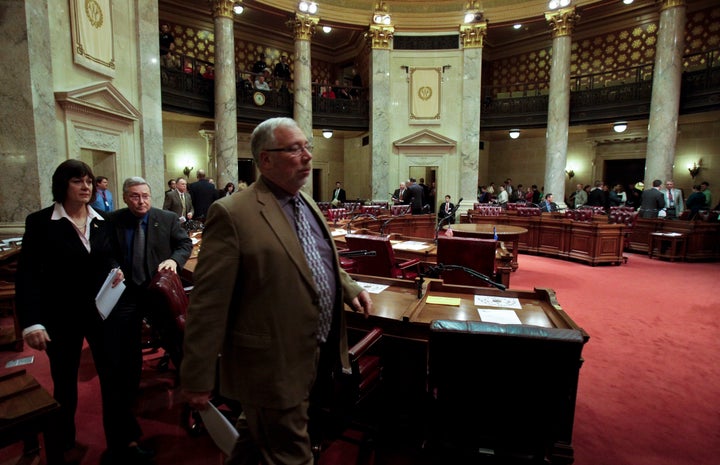 WASHINGTON -- Less than two days after Wisconsin Senate Republicans took to seedy if not crafty parliamentary maneuvers to pass an anti-collective bargaining bill, the Democratic party is up with ads targeting individual members.
The Democratic Legislative Campaign Committee released an ad on Friday attacking Sen. Luther Olsen (R-Wis.) for being a doormat in Gov. Scott Walker's effort to get his budget-related measure passed into law.
"We expect pins to get bowled over," the spot goes. "Pies to get rolled. But we certainly don't expect our senators to get flattened. Last month, Senator Olsen said eliminating collective bargaining is, quote, 'pretty radical.'
"But Olsen voted for Governor Walker's backroom deal to end collective bargaining. Now Walker is pushing a budget that will devastate public schools and health care. And Senator Olsen refuses to stand up to the Governor."
The ad, which is the first to be put up on air following Wednesday night's vote, is as clear an indication as any that the Democratic party is eager to capitalize on the ill-will Walker has engendered. It also seemingly confirms that the recall campaigns being launched against Senate Republicans aren't merely some quixotic revenge fantasy orchestrated by union groups, but rather an enterprise that will be backed by the party apparatus.
A DLCC aide says that the ad will run in the Green Bay market, which includes Olsen's district, for about two weeks.ap
REAL LIFE. REAL NEWS. REAL VOICES.
Help us tell more of the stories that matter from voices that too often remain unheard.