As the final weeks of the 2012 presidential campaign unfold, one of the starkest contrasts between the recently released Democratic and Republican party platforms is in climate change policy.
While the 2012 Republican platform mentions the term "climate change" once (while downplaying the issue's severity), the 2012 Democratic platform uses the term "climate change" 18 times. "Our opponents have moved so far to the right as to doubt the science of climate change," it declares, adding:
We know that global climate change is one of the biggest threats of this generation -- an economic, environmental, and national security catastrophe in the making. We affirm the science of climate change, commit to significantly reducing the pollution that causes climate change, and know we have to meet this challenge by driving smart policies that lead to greater growth in clean energy generation and result in a range of economic and social benefits.
The Democratic platform promotes the development of clean energy jobs, the conservation of public lands, and highlights President Barack Obama's efforts to reduce carbon pollution and advance clean air and water safeguards.
The new version also supports an "all-of-the-above" energy strategy, which includes oil, clean coal and natural gas. As independent news site Raw Story points out, it removes the 2008 platform's language promising to "free this nation from the tyranny of oil."
The 2012 Democratic platform goes on to claim Obama has been a leader in tackling climate change, pointing to improvements in fuel efficiency standards.
In addressing foreign policy, the Democratic platform promotes nation-building at home by directing attention to "crucial problems," including the emerging danger of climate change. It argues that "The change wrought by a warming planet will lead to new conflicts over refugees and resources; new suffering from drought and famine; catastrophic natural disasters; and the degradation of vital ecosystems across the globe."
It pledges to work on building an international effort to cut emissions and provide financing for developing nations to protect themselves from the effects of climate change.
Climate change is also mentioned in the Democratic platform as one of the "greatest dangers we face," requiring global cooperation.
Meanwhile, the 2012 Republican platform claims the current administration's National Security Strategy "subordinates our national security interests to environmental, energy, and international health issues, and elevates 'climate change' to the level of a 'severe threat' equivalent to foreign aggression."
The 2012 GOP platform promotes agricultural practices to reduce pollution but focuses on fossil fuel exploitation, shifting environmental efforts "from a job-killing punitive mentality," diminishing EPA regulations, and the advancement of science "when the causes and long-range effects of a phenomenon are uncertain" (perhaps questioning here the science of anthropogenic climate change.)
The climate will continue to change, whether party platforms acknowledge it or not.
Related
Before You Go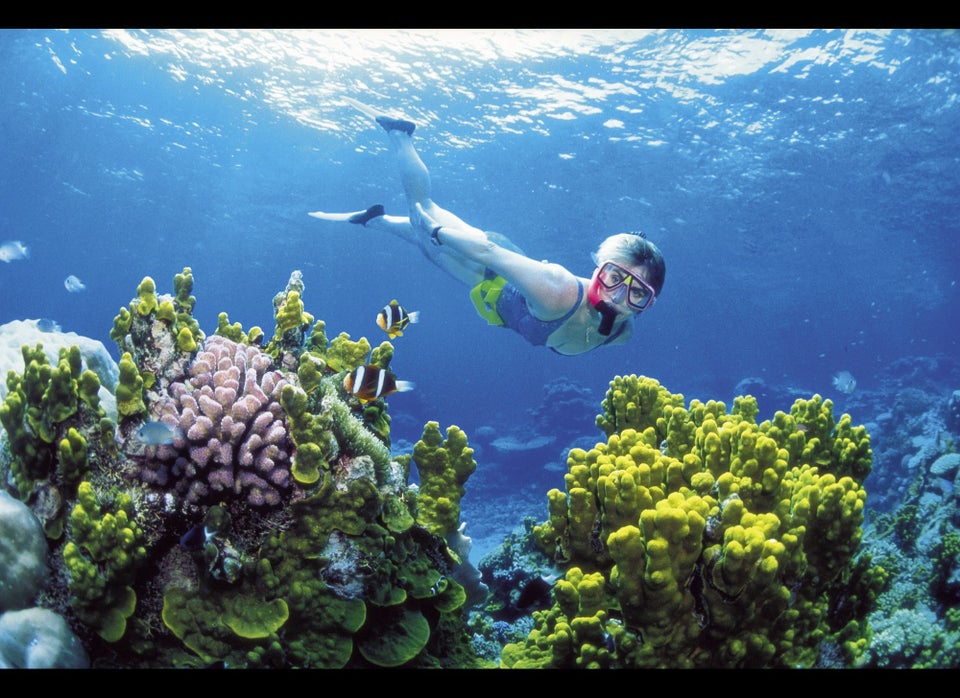 What Climate Change Just Might Ruin
Popular in the Community