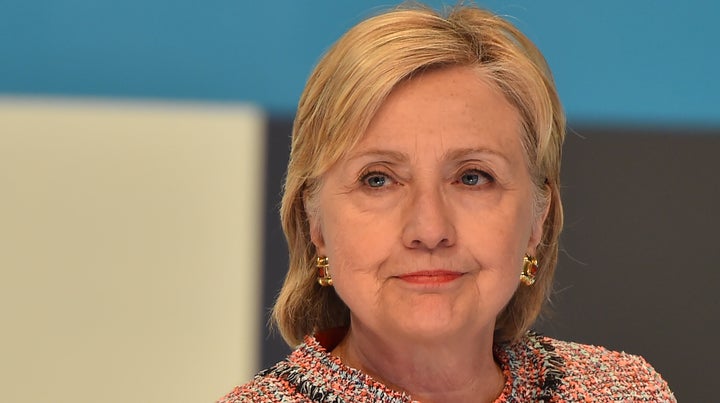 The draft of the 2016 Democratic Party platform endorses abolishing the death penalty, a break with the views of its presumptive presidential nominee.
"We will abolish the death penalty, which has proven to be a cruel and unusual form of punishment. It has no place in the United States of America," reads the document, which the Democratic National Committee released Friday afternoon.
The position in the new platform is at odds with what Hillary Clinton has said she supports. In October, she acknowledged significant issues with the way the punishment has been used, but said it should not be ended altogether.
"We have a lot of evidence now that the death penalty has been too frequently applied, and too often in a discriminatory way," she said. "So I think we have to take a hard look at it."
"I do not favor abolishing it, however, because I do think there are certain egregious cases that still deserve the consideration of the death penalty, but I'd like to see those be very limited and rare, as opposed to what we've seen in most states," she added.
In March, she said she would "breathe a sigh of relief if either the Supreme Court or the states, themselves, began to eliminate the death penalty." But, she added, she believes it still has some value right now on the federal level.
"Where I end up is this, and maybe it is distinction that is hard to support, but at this point, given the challenges we face from terrorist activities primarily in our country that end up under federal jurisdiction for very limited purposes, I think that it can still be held in reserve for those," she said, citing the Oklahoma City bombing as an example.
More recently, the Clinton campaign told The Huffington Post that she supports the death penalty for Dylann Roof, the accused shooter of nine parishioners at a historically black church in Charleston, South Carolina.
A Clinton campaign spokesperson emphasized that the platform "represents diverse views across the democratic coalition," even though in some cases, such as on the death penalty, the "presumptive nominee has a slightly different position."
The platform is a compromise document between Clinton and Sanders supporters. Sanders received an unprecedented amount of say in the platform when the Democratic National Committee allowed him to name five members to the 15-member committee. Hillary Clinton chose six, and DNC Chair Rep. Debbie Wasserman Schultz (D-Fla.) picked four.
The committee -- both Sanders and Clinton appointees -- approved the death penalty provision, with only one abstention by a DNC appointee.
The draft now heads to the full 187-member platform committee for approval on July 8 and 9 in Orlando. It will then be ratified on the floor of the convention in Philadelphia.
This piece was updated with comment from the Clinton campaign.
Support HuffPost
The Stakes Have Never Been Higher
Popular in the Community