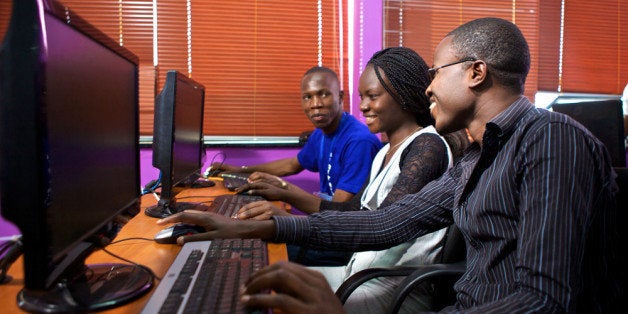 As a Kenyan, I had no idea just how difficult it was to find information about laws and requirements for labor issues in Kenya -- until I was setting up a business in Nairobi in 2011. It took the help of a law firm and persistence over many months, until I had all the necessary information and documents to set up shop. This difficulty in accessing African laws is precisely why the African Innovation Foundation (AIF) created the African Law Library (ALL) in 2013. The vision behind ALL is to build the leading online portal for African law and governance, to provide free access to modern and customary law texts, and to other legal documents and secondary sources in Africa.
Free access to the law, something taken for granted in many countries, means that citizens can learn about their rights. A spouse in an abusive marriage can learn that she does, in fact, have the right to receive child support after filing for divorce. An employee can check on the minimum she should be paid according to national labor laws. A family can learn about their legal rights to stay in their home when facing an eviction note from a landlord.
The social enterprise I work for, Digital Divide Data (DDD) scanned, tagged and managed hundreds of thousands of legal documents to make the African Law Library idea a reality. DDD started in 2001 in Cambodia, emulating India's business process outsourcing (BPO) model -- outsourcing companies' internal processes to third parties offshore -- but with a social mission. I started our business in Kenya in 2011, and most recently we launched in the U.S. As a result, we have employed a total of more than 2000 youth, over 800 of whom have graduated from our work-study program with college degrees and higher incomes. This field of work has since been coined Impact Sourcing by the Rockefeller Foundation. Today, about 40 organizations operate similar outsourcing businesses with a commitment to a social mission.
Laws that mandate freedom of information and public access to information have existed for hundreds of years, but they are more recent on the African continent. According to Africa Check, "prior to 2011, the number of countries with Freedom of Information legislation on the continent stood at five, representing just 9 percent of the continent; this number has increased to 13, representing 24 percent of all countries in Africa." Kenya, for instance, passed a Freedom of Information Bill in 2007. Before that, the government granted access to certain legislation but barred access to most legal rulings.
Many African nations that passed similar legislation have encountered difficulties in getting information published, due to funding shortfalls. The African Law Library, backed by the AIF, is the first project of its kind to take advantage of freedom of information and public access to information legislation to build a pan-African platform.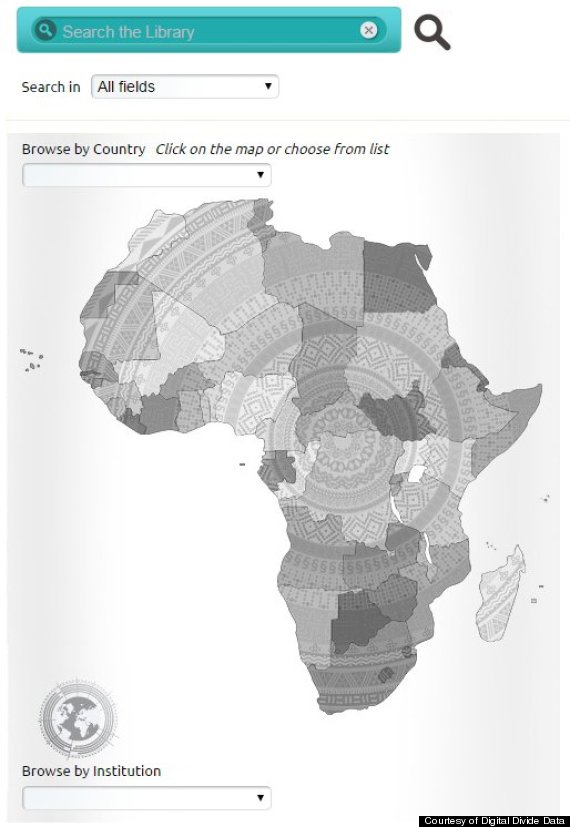 As a result of the initial pilot project, legislation from Kenya and 10 other African countries, is now publicly available online on the African Law Library platform. So far, DDD has digitized over 4500 national and regional court cases, 3600 legislative acts, and 8000 secondary sources from Ethiopia, Lesotho, Rwanda, Sierra Leone, South Africa, Swaziland, Tanzania and Zimbabwe. Based on the success of the pilot, AIF will extend the program to 22 countries in Africa, with the long-term goal of bringing all of Africa's laws into one publicly available repository.
For the first time ever, millions of Africans will be able to access local laws and information about their rights at the click of a mouse or the push of a phone button. The public impact is already palpable. In June 2014 alone, more than 10,000 research sessions were initiated on the African Law Library platform. This represents more than 8,000 new users, 11 percent of whom are Kenyans, followed by Nigerians, South Africans and Angolans.
Most excitingly, this proven formula for digitizing large document sets creates the opportunity to scale access to the local African content available online in a variety of fields. At DDD, we aim to partner with government through education, agriculture, health and other agencies to bring important information online, which will benefit citizens, businesses and other institutions locally and worldwide. Coupled with the rising mobile phone (and Internet) penetration rates on the African continent, we hope that these digital public archives will not only contribute to an improved understanding of civic rights and engagement but also long-lasting social change.
To learn more about the African Law Library, please read this article that appeared in MIT's 'Innovations Journal.'
Related