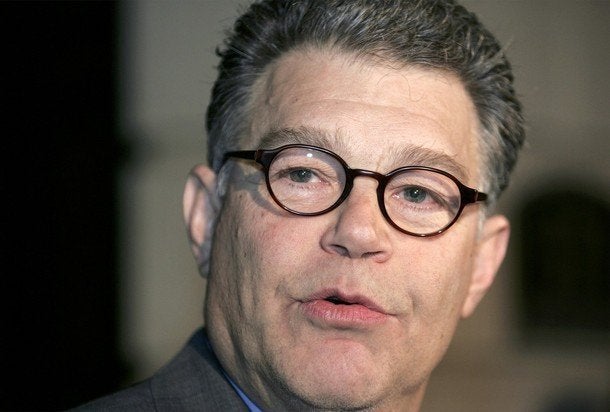 Moments after former Sen. Norm Coleman conceded the drawn-out Minnesota Senate election to Al Franken, Gov. Tim Pawlenty said that that he would sign the election certificate. In a matter of minutes, the eight-month-long recount process had come to a close.
All was well within the Democratic Party, which had finally received that elusive 60th caucus member. The Republican filibuster would be no longer be a threat.
Franken is expected to come to Washington after the July 4th recess. But not everyone is convinced that his presence will make a huge political difference. The reality, which few in the Democratic Party are willing to talk about openly, is that there are really only 58 caucusing members. Sen. Ted Kennedy, D-MA, has been out for nearly all of the current Congress on medical leave. Sen. Robert Byrd, D-WV, while released from the hospital on Tuesday morning, continues to face health issues of his own. Meanwhile, moderate Democrats like Mary Landrieu, D-La, and Ben Nelson, D-Neb., have made it almost a point of pride in not allowing their votes to be taken for granted. And on specific issues, the party has proven strikingly allergic to philosophical unison.
"It is good news for the Democrats and it is bad news for the Republicans. That is a simple fact," said Mo Elleithee, a Democratic strategist who has worked on Hillary Clinton and Terry McAuliffe's campaigns. "Having said that, you don't want to get too far ahead of yourself here. It is not like the caucus is unanimous on every issue."
Talking on condition of anonymity, some Democratic strategists were even blunter. "Sixty is an imaginary number," said one operative. "You are always going to lose the Ben Nelsons and all the centrists. This is why 2010 proves to be so important because it can set a buffer for that 60 threshold."
"This is a story Jim Manley [Majority Leader Harry Reid's press secretary] will love, but it has the virtue of being true," the operative added.
"It's true," said Manley when reached by phone. "It is obviously sometimes difficult to say this to your audience [Huffington Post readers]. While this is, of course, good news to the people of Minnesota, President Obama, and the Senate Democratic, Franken's mere presence alone will not mean that the Democrats will be able to jam through our agenda, or make it any less critical for Democrats and Republicans to work together. We have a diverse caucus who represent diverse constituencies. No one's vote is ever automatic. Also... we have two senators that currently aren't voting right now. But then I would go back and say that up until now we have gotten very little to no help from Republicans who say no against everything and are prepared to bet on this president to fail."
Discussing the new congressional landscape, officials in the White House and on the Hill wavered between relief and delight. As one administration official put it, "counting votes is a nice problem to have," as opposed to corralling them. Over in Congress, meanwhile, the prevailing wisdom held that leadership's job just got a bit lighter.
"Franken doesn't solve all of our problems," said long-time strategist Paul Begala, who regularly talks to all ranks of the Democratic establishment. "But first, as a friend and supporter of Al's, this is delayed justice but not denied. Second, this is a good day for Harry Reid. He has the hardest job in Washington except for the president. I'm not sure how he has any hairs left on his head. This won't solve all problems but it will make it much easier."
As Begala argued, it is easier to convince a senator on the fence to come into the party fold when he or she has the chance to the deal-breaking vote. The incentives, simply put, are more alluring and the White House might not need to make major concessions in order to get its priorities past.
"No one in that crowd in the middle wants to be the big leap to be the 57th," Begala said. "But if you are going to be 60th, or in the group that gets to 60, it becomes easier to leap across that gap."
Franken is likely to be sworn in next Tuesday and, according to Manely, he is poised to serve on the Judiciary and Health, Education, Labor & Pensions Committees, among others. In discussion with Democrats inside and out of office the issue they expect the newly elected Senator to have the greatest impact on is health care. On topics like the soon to be considered cap-and-trade bill and the Employee Free Choice Act, strategists say, the party might face deficits bigger than one additional vote.
Whip counts and legislation aside, the party is clearly embracing Wednesday's news. In addition to helping the Democratic Party face critical upcoming votes in the Senate, the seating of Franken is, at its most primal level, another shot to the gut for the reeling GOP.
"I'd rather be us than them," said Elleithee.
Popular in the Community