WASHINGTON -- Democrats took over the House floor Wednesday in a "sit-in" demonstration over Republican leaders' refusal to hold a vote on gun legislation.
Their efforts to achieve this goal continued throughout the night, even after the Republican lawmakers snuck into the chamber at 2:30 a.m. and voted to adjourn the session until July 5.
It was an incredible scene. Throughout the day, Democrats clogged the House floor, holding the printed names of gun victims over their heads and loudly chanting "No Bill, No Break." Democrats were protesting the Republicans' refusal to take up the so-called No Fly, No Buy legislation, which would bar people on the terrorist watch list from purchasing guns.
When Ryan stepped down from the podium, Democrats chanted "Shame!"
As the vote progressed, Rep. Ted Deutch (D-Fla.) tried to address the House.
"To my Republican friends," Deutch began. But Republicans shouted Deutch down and didn't let him speak.
Eventually, Democrats sang in response, "We Shall Overcome."
The singing was interrupted when presiding officer Mike Simpson (R-Idaho) called the vote. That prompted Democrats to chant: "Give us a vote!"
The scene capped a day of tumult.
At the end of the vote series, Democrats and Republicans lingered on the House floor, unsure what would happen next.
Democrats broke into sporadic chants of "Shame!" and "No Bill, No Break." Eventually, they returned to making speeches at the podium, giving no signal they would stop their occupation of the House floor.
Some Republicans hung around, occasionally shouting at them. Rep. Dave Brat (R-Va.) antagonized Democrats for not having a plan to fight terrorism, and Rep. Louie Gohmert (R-Texas) started yelling.
"Radical Islam killed these people!" Gohmert shouted, pointing to a poster of gun violence victims from Orlando.
Gohmert even got into a shouting match with Rep. Corrine Brown (D-Fla.), which other Democrats and Republicans had to break up.
The protests continued overnight, with Democrats sharing stories of gun violence victims and railing against their counterparts' "cowardice." Even after the Republicans voted in the middle of the night to adjourn until after the July 4 holiday, Democrats remained on the floor, fighting for a vote on gun control measures.
Before You Go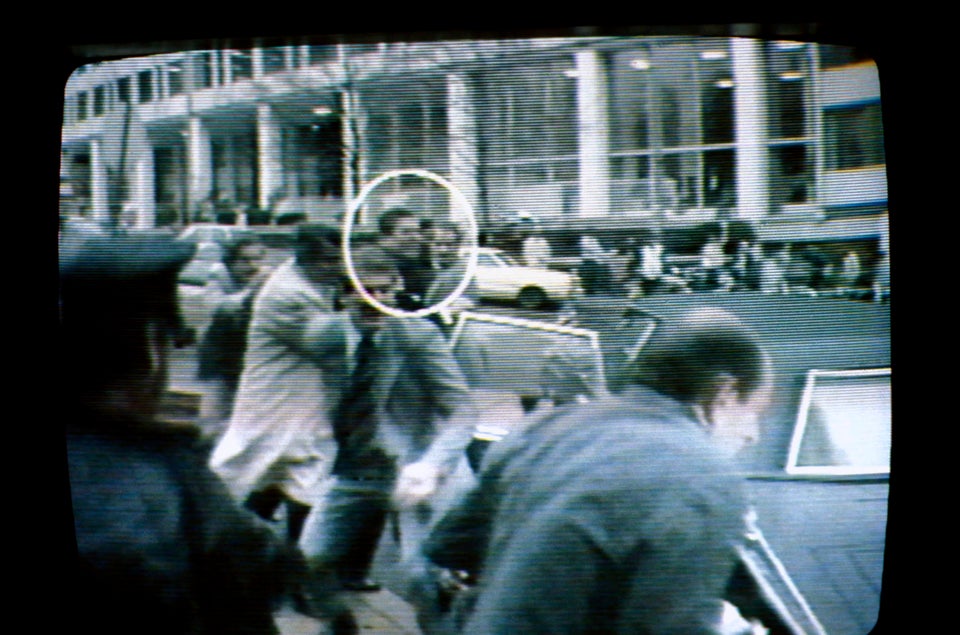 Pivotal Moments In The U.S. Gun Control Debate
Popular in the Community