"Why would you want to pray with the children of Satan?" Jesse Lee Peterson said in comments posted online by Right Wing Watch. "They serve a different God than you. That's reality."
The violence led to numerous displays of unity among lawmakers on both sides of the aisle, including shared prayers. But Peterson said Republicans shouldn't join them.
"What are the Democrats praying for? The Democrats are not of God," Peterson said. "All of a sudden when Scalise gets shot, when they hear about the shooting, all the children of Satan are going to come together and pray? Please!"
In the past, Peterson, who is black, has said he would like to "take all black people back to the South and put them on the plantation so they would understand the ethic of working." He also said that giving women the right to vote was "one of the greatest mistakes America made." His self-titled radio show has featured interviews with other divisive right-wing figures, including Milwaukee Sheriff David Clarke and Rafael Cruz, the father of Sen. Ted Cruz (R-Texas).
Listen to Peterson's latest comments, as posted online by Right Wing Watch, here:
Before You Go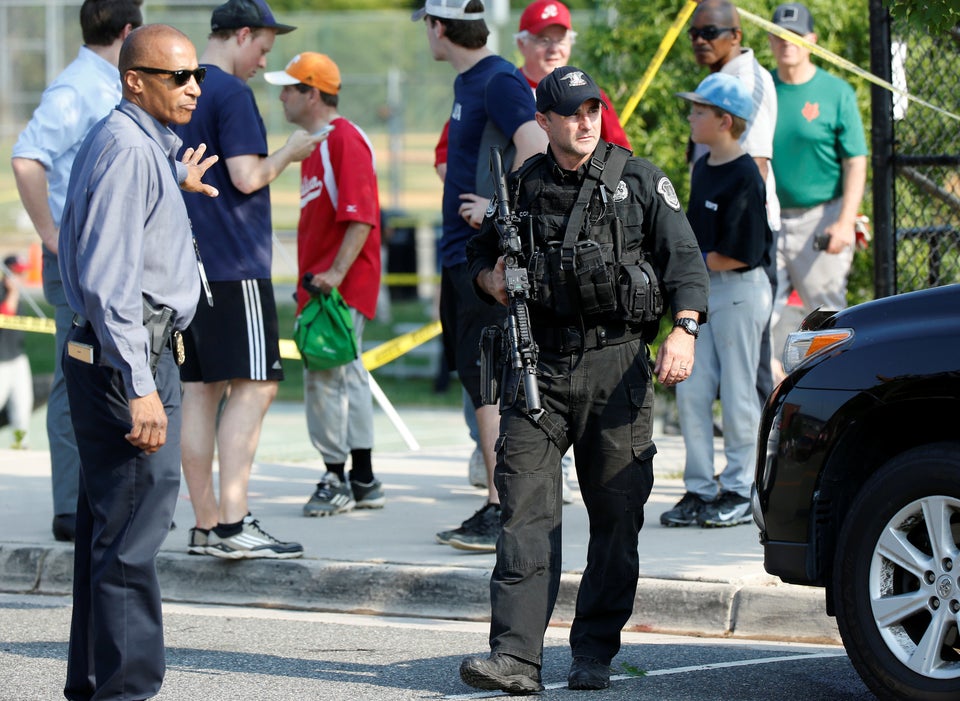 Alexandria Shooting At Congressional Baseball Practice
Popular in the Community