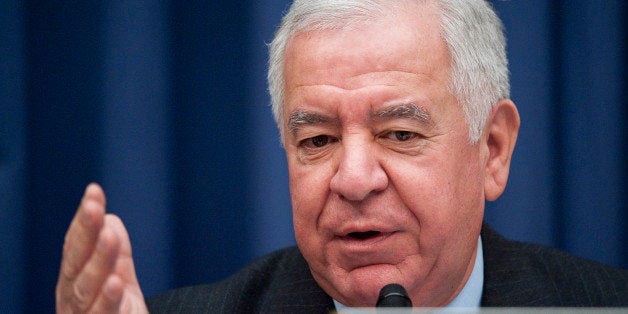 WASHINGTON -- Former and current House members, along with several former staffers who now work as lobbyists, have launched a new group representing pro-coal Democrats.
CoalBlue Project, which began operating at the end of July, promotes itself as "Democrats committed to securing coal's place in America's sustainable energy future." The group includes Reps. Nick Rahall (D-W.Va.) and Bill Enyart (D-Ill.), and former Reps. Rick Boucher (D-Va.) and Tim Holden (D-Pa.). The group also includes current and former state elected officials.
CoalBlue's secretary, Stefan Bailey, said the group formed out of a desire to elevate Democratic pro-coal voices. "We knew there were a lot of Democrats out there that support coal and wanted to provide a forum for them to make their support known," said Bailey. The group's objective is to "identify, organize, educate, and mobilize Americans" in support of coal, Bailey said. The group plans to work with congressional, state, and local elected officials, he said. Bailey said he could not say the exact measures the group would push for, but it would generally work to advance coal technologies and find ways to keep coal in the energy mix.
BlueCoal will advocate the position that "a clean, low-carbon economy cannot be achieved without clean, low-carbon coal."
CoalBlue is registered as a non-profit in the District of Columbia. Baily said the group is seeking IRS recognition as a 501(c)4 nonprofit. Bailey declined to name the group's funding sources.
Bailey was a congressional staffer for nine years, working for Rahall and former Sen. Evan Bayh (D-Ind.). He is now a director at the government relations firm Prime Policy Group, whose lobbying clients include energy companies such as Duke Energy, the largest electric utility in the U.S. Bailey said that he's working with CoalBlue as a volunteer, and that the group is not affiliated with his firm.
CoalBlue Project resident Jon Wood is the former vice president of government and external affairs for Alpha Natural Resources, one of the largest coal producers in the U.S. According to the Center for Responsive Politics, Wood is still a registered lobbyist for Alpha. He worked previously for the late Sen. Robert Byrd (D-W.Va.).
Senators representing coal states, Sens. Joe Manchin (D-W.Va.) and Heidi Heitkamp (D-N.D.) co-authored a statement of support for the group, posted on the front page of its website. "We are proud to support the important and worthy mission of CoalBlue Project, and welcome CoalBlue as a valuable and necessary voice in the national conversation regarding our nation's energy future," the senators wrote.
Manchin spokesman Jonathan Kott said that the senator has "no official role" in the group, while he is "supportive of their agenda." (As HuffPost reported last week, Manchin is expected to go head-to-head with President Barack Obama over the president's nominee to lead the Federal Energy Regulatory Agency, coal foe Ron Binz.)
Heitkamp spokeswoman Abigail McDonough said the senator is not affiliated with CoalBlue, but is "supportive of efforts to find real solutions for coal."
Rahall's office confirmed the congressman's involvement with the group. "Congressman Rahall has worked throughout his entire tenure in Congress to promote the use of coal as a major component of the nation's domestic energy portfolio and as a means to lessen dependence on foreign fuels," said Rahall spokesman John Noble in an email to The Huffington Post. "He has been proud to lend his strong support to CoalBlue, which is working with individuals from all levels of government to achieve a broad commitment to the use of coal as a sustainable fuel, while advancing the technologies that will allow for coal to be burned more efficiently and cleanly."

Before You Go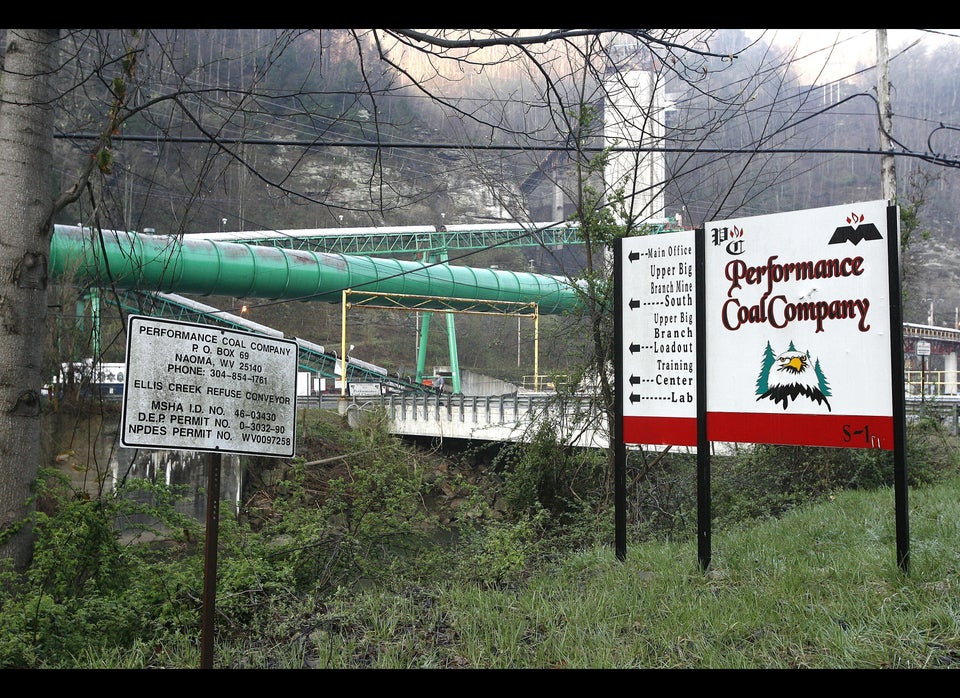 Major American Mine Disasters
Popular in the Community