WASHINGTON -- The Senate made its first move on Wednesday to prevent a shutdown of the Department of Homeland Security, with just two days remaining until the agency runs out of money.
The upper chamber voted 98-2 on a procedural hurdle that would pave the way for a "clean" funding bill to be brought to the floor, following a deal announced by Senate Democratic leaders earlier in the day. Only Sens. Jim Inhofe (R-Okla.) and Jeff Sessions (R-Ala.) voted against moving forward with the agreement, which would fund DHS without any measures to block President Barack Obama's 2014 executive actions on immigration.
The vote marked the first cracking of the impasse that has for weeks threatened DHS funding. Under the agreement, which was suggested on Tuesday by Majority Leader Mitch McConnell (R-Ky.), the Senate will resolve the DHS funding issue and then vote on a separate bill from Sen. Susan Collins (R-Maine) to block Obama's executive actions, which would grant temporary deportation relief and work authorization to as many as 5 million undocumented immigrants.
Democrats have said for weeks that they would support only a clean bill without immigration measures, and would be open to discussing immigration separately. Sen. Chuck Schumer (D-N.Y.), the number three Senate Democrat, told reporters that most of them still oppose the Collins bill but would not prevent it from moving to a debate after a DHS funding bill is on the president's desk.
A Senate GOP leadership aide said it remains unclear when the Senate will vote on final passage on the funding bill, but barring objections from any members the process could be sped up to try and avert a shutdown. The aide also confirmed the Senate would not move to the Collins bill until the chamber cleared funding for DHS.
If the Senate passes a clean bill, it would put House Speaker John Boehner (R-Ohio) in a bind. Either he could allow a vote on the legislation, earning the ire of conservative members who view it as caving on their principles, or block it and risk getting the blame for a shutdown.
Boehner repeatedly declined earlier Wednesday to comment on McConnell's plan for separate votes on DHS funding and Obama's immigration actions. He did not explicitly rule out supporting the package.
"I'm waiting for the Senate to act," Boehner told reporters after a meeting with House Republicans. "The House has done its job to fund the Department of Homeland Security, and to stop the president's overreach on immigration. We're waiting for the Senate to do their job."
Some conservatives expressed disappointment in the way GOP leadership had handled the DHS funding battle. Sen. Ted Cruz (R-Texas) told reporters that Republicans had already given away their leverage on blocking funding for Obama's immigration actions when they passed an omnibus spending bill in December.
"Nothing is to be gained by a delay of 12 hours or 24 hours or 36 hours," Cruz said of the current deal. "I think the concern is not a procedural concern over timing -- the concern is substantive."
The GOP should now focus on trying to overturn the president's executive action by holding up attorney general nominee Loretta Lynch, he added.
"The majority leader should announce we will not confirm any nominee -- judicial or executive, other than vital national security positions -- unless and until the president rescinds this illegal policy," Cruz said.
Before You Go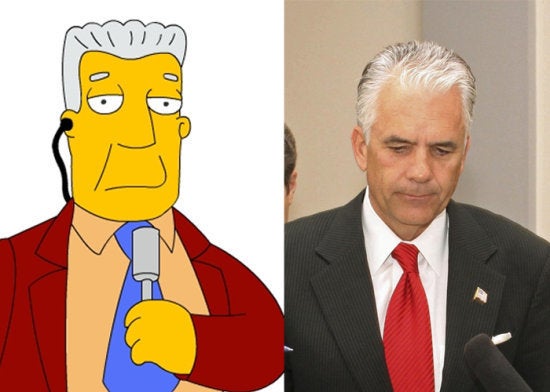 Political Look-Alikes
Popular in the Community