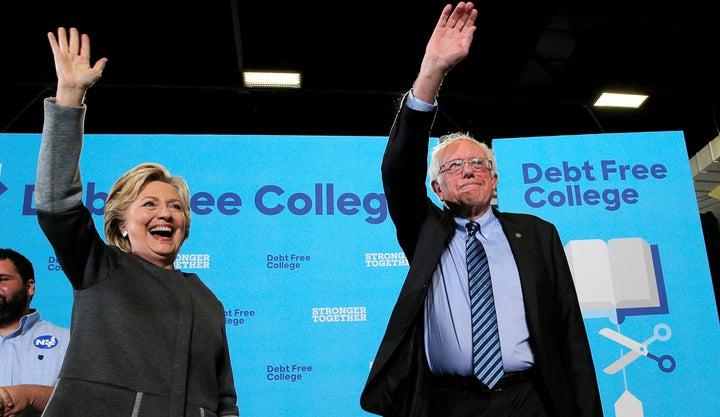 There are some who say the Democratic Party should stop talking so much about issues affecting women and people of color and focus on economic issues affecting working-class voters instead. But that false dichotomy leaves too many voters behind – and it's a losing strategy for Democrats.
As a campaign manager, I've worked in red states and almost-went-for-Trump-states, from Montana to Minnesota to South Carolina; and everywhere that I've worked, Americans are feeling left behind. The economic anxiety voters are feeling is as real in our cities as it is in rural America.
Democrats can't win if we focus on the economic anxiety of autoworkers in Kentucky or copper miners in my hometown of Butte, Montana, while forgetting that home health care workers in Las Vegas and teachers in Philadelphia feel the same way.
We can't win if we fail to understand that women voters are crucial to winning elections. In fact, 2016 saw a historic 24-point gender gap between women and men.
And at a time when more than 60 percent of minimum wage earners are women and 40 percent of women are the sole breadwinners in their families, there can't be a real conversation about the economy that doesn't address issues impacting women's economic security.
On top of that, the reality is that one of the most important economic decisions many women will make is the decision of whether and when to have children.
So I don't buy the argument that Democrats need to decide whether they care about manufacturing jobs or marriage equality, financial reform or racial justice, access to college or access to abortion – or the argument that says we can talk about the economy without talking about schools, access to health care and civil rights. If we believe that false choice, then we will fail with women voters, whose support we depend on to win.
Right now, women are standing up all across the country to ensure all of the issues that affect our economic prosperity are kept on the table, including reproductive justice.
If the Democratic Party cares about economic issues, it must make reproductive choice fundamental to its platform.
Since Election Day, over 12,000 women from all 50 states have come to Emily's List to run for office from school board to Congress. It is predominantly women showing up at town hall meetings, offering legal advice at airports and raising their voices. Millions of women came out in record-breaking numbers to make the Women's March on Washington and across the nation the largest protest in our country's history. Women are the activists flooding congressional offices with phone calls to register their opposition to Trump's dangerous agenda – an astounding 86 percent, according to a recent poll. Women are the ones who consistently show up in elections.
Women are leading the collective chorus pushing us all forward.
And while we didn't win the White House in 2016, women were the bright spot. Emily's List helped elect four of the five new Democrats in the Senate – including the only two who beat Republican incumbents. We added eight new members to the House and had nearly 100 victories at the state and local level. We made history by electing three women of color to the Senate. Our organization alone raised $90 million to elect pro-choice Democratic women.
Our women won because we understand that Democrats are both home care workers in Miami and farmers in St. Cloud. Democrats are from small towns and big cities. They work in rural America and in urban centers. They earn minimum wages and salaries. They are white, African-American, Latino and Asian American. They are women and men. They are young and old.
This isn't a choice Democrats need to make. It's a coalition we need to win.
This op-ed was originally published in U.S. News and World Report.
Calling all HuffPost superfans!
Sign up for membership to become a founding member and help shape HuffPost's next chapter
BEFORE YOU GO