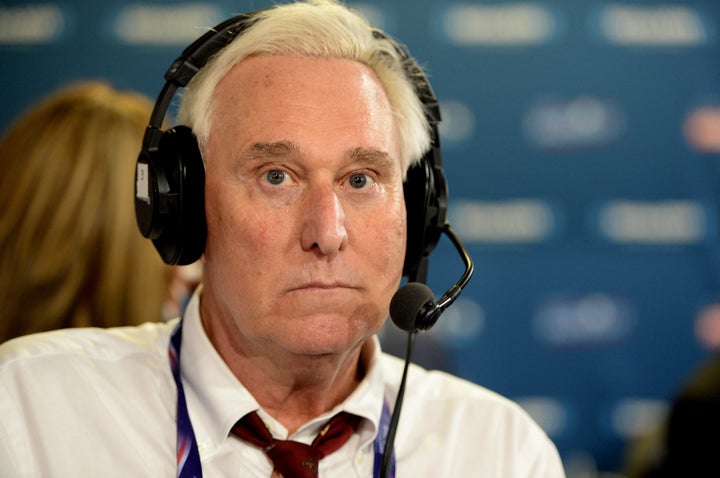 A group of senior House Democrats is calling on the FBI to investigate the alleged connection between Donald Trump's presidential campaign and the hack of Clinton campaign chairman John Podesta's emails, which it's widely suggested has Russia's hands all over it.
Reps. Elijah Cummings (D-Md.), John Conyers (D-Mich.), Eliot Engel (D-N.Y.), and Bennie Thompson (D-Miss.) pointed to informal Trump adviser Roger Stone's insinuations that he had advance knowledge of the emails' release as evidence that Stone ― or other figures in the campaign ― may have colluded in a Russian-backed breach.
"For months, we have been asking the FBI to examine links between the Trump campaign and illegal Russian efforts to affect our election, including interviewing Trump advisor Roger Stone," the congressmen said in a joint statement on Friday afternoon. "In light of this new evidence — and these exceptional circumstances — we call on the FBI to fully investigate and explain to the American people what steps it is taking to disrupt this ongoing criminal activity."
Cummings, Conyers, Engel and Thompson are the ranking members for the House committees on Oversight and Government Reform, Judiciary, Foreign Affairs and Homeland Security, respectively.
Stone, who no longer has an official role in Trump's campaign, is a longtime confidant of the reality TV star and remains in regular contact with him.
And the "new evidence" the lawmakers reference are recent tweets in which Stone hinted that damaging information would soon emerge about Podesta.
"Trust me, it will soon [be] Podesta's time in the barrel," Stone tweeted in August.
On Wednesday, Stone admitted to CBS Miami that he had "back-channel communications" with Julian Assange, whose website WikiLeaks has been publishing the hacked emails.
WikiLeaks has released thousands of Podesta's emails over the past few days. They reveal some politically touchy material, including that Hillary Clinton had recently held less progressive views on trade and fiscal policy than she has espoused during her campaign. 
The Clinton campaign has blamed Russian-backed hacking efforts for the breach. 
The Obama administration has formally accused Russia of orchestrating a previous infiltration of Democratic National Committee emails as part of an effort to interfere in the upcoming U.S. election. The Russian government denied those allegations. But the IP address on malware in the DNC's server is the same one used in other international cyber attacks attributed to Russia, according to a lengthy report on Vice News' Motherboard site.
The Trump campaign, meanwhile, has struggled to combat claims that it has ties to Russian President Vladimir Putin that could influence how the GOP nominee would govern as president.
Trump himself has indicated that he would take a softer stance toward Russia's involvement in Syria and Ukraine than either Clinton or President Barack Obama do. He has also praised Putin.
Some of Trump's advisers have their own history of ties to the Russian government or business interests, although the most significant of them, former campaign chief Paul Manafort, departed Trump's team in August. Carter Page, a foreign policy adviser for Trump, took leave from the campaign when evidence of his relationship with Moscow came to light.
There is speculation that Trump himself has investments in Russia or that Russians are significantly invested in his projects, but that is unverifiable since Trump refuses to release his tax returns. His oldest son, Donald Jr., has suggested that the family benefits from Russian largesse in one form or another. "Russians make up a pretty disproportionate cross-section of a lot of our assets," he said at a real estate conference in 2008. 
REAL LIFE. REAL NEWS. REAL VOICES.
Help us tell more of the stories that matter from voices that too often remain unheard.
BEFORE YOU GO
PHOTO GALLERY
Republicans Who Have Withdrawn Their Support For Donald Trump