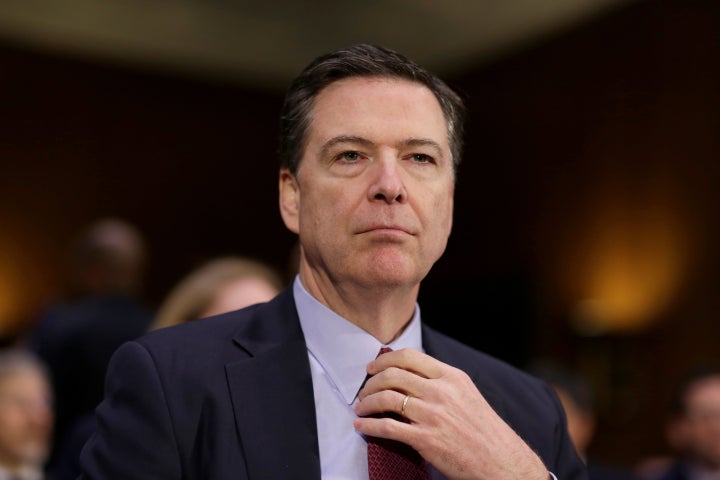 WASHINGTON ― Congressional Democrats raged against FBI Director James Comey on Friday after he and other intelligence agency chiefs provided legislators with a classified briefing on Russia's involvement in last year's presidential election.
Rep. Tim Walz (D-Minn.) told The Hill that he lost confidence in Comey, citing the last 15 minutes of the briefing as a tipping point but providing no details on what the FBI head or other intelligence officials said.
"I'm disappointed, outraged — many of us are right now," Walz told The Hill immediately following the briefing.
That anger had yet to subside by Friday afternoon.
"What I heard in the briefing made me not trust him, that's all," Rep. Ruben Gallego (D-Ariz.) told reporters.
Gallego added that he went into the meeting with an open mind, but left with a different outlook. "I have more displeasure now than ever," he said.
One Democrat, speaking on condition of anonymity about the classified briefing, confirmed that Democrats became enraged in the final minutes.
"People are upset with him," the lawmaker said. "There were very pointed questions asked of him."
Rep. Elijah Cummings (D-Md.), ranking member on the House Oversight and Government Reform Committee, said he still thinks Comey is a good man, but is now questioning whether he is fit to run the FBI.
"I was willing to give him the benefit of the doubt," Cummings told reporters Friday. "Today, I must tell you, when I left the hearing I felt a great sense of disappointment."
"What I heard in the briefing made me not trust him, that's all."
All Rep. Maxine Waters (D-Calif.) would say about the meeting was that Comey "has no credibility."
Rep. John Delaney (D-Md.) wouldn't get into the details about what was discussed in the classified meeting, but said many questions remain unanswered.
"It's hard to comment on these meetings. So much of this whole thing has been handled badly," he said. "I'm interested to see whether any information comes out about any coordination between the Trump campaign and the Kremlin. I'm hoping at some point we get a final answer on that."
Rep. Gregory Meeks (D-N.Y.) called the briefing "one of the most substantial" meetings he has ever attended.
"[It] had the interest of everyone in that room," Meeks told HuffPost. "It gave me a lot to think about."
Rep. Debbie Wasserman Schultz (D-Fla.), the former chair of the Democratic National Committee, confronted Comey during the briefing, according to The Hill. One Democrat even yelled at Comey, shouting, "You let us down," an attendee told The Hill. Wasserman Schultz was forced to resign amid the hacking scandal during the 2016 campaign.
In a statement released Friday night, Wasserman Schutlz wouldn't comment on what members learned in the classified briefing, but said Comey needs to start answering outstanding questions.
"The FBI Director must clarify for the American people, the agency's policies for investigating and alerting those who are hacked by foreign governments," she said. "There are further questions that must be answered by Director Comey, who must provide more clarity on this and other questions that have arisen surrounding the FBI's handling of Russian hacking during the 2016 election cycle."
House Democrats held a caucus meeting about an hour after the classified briefing. In it, House Minority Leader Nancy Pelosi (D-Calif.) said she understood why her caucus is frustrated with Comey's refusal to say whether his agency is looking into alleged Trump-Russia ties, a Pelosi spokesman said. Pelosi still respects Comey, but she's concerned that he's continued to evade questions on the issue, the spokesman added.
Now that the intelligence community has concluded Russia intervened in the election to boost Trump, Democrats and some Republicans have demanded new sanctions on Moscow and asked intelligence agencies to release more information about Russian activities to the public.
Legislators seeking to hold Russia accountable were also disappointed earlier this week, when Comey refused during a public hearing to comment on investigating connections between the president-elect and Russia. Sen. Angus King (I-Maine) noted that Comey had publicly commented on investigations related to Democratic presidential nominee Hillary Clinton. On Friday, the Guardian reported, Rep. Jerrold Nadler (D-N.Y.) suggested that the FBI had adopted a double standard.
The Justice Department's inspector general is planning to review the steps taken by the FBI and DOJ during the investigation into Clinton's private email server use while secretary of state. The Clinton campaign and many of its supporters believe Comey had a major impact on the race by suggesting just before Election Day that new evidence could link Clinton to criminal activity, despite previously concluding an investigation into her with no charge.
Pressure from members of Congress helped prompt the DOJ review. Cummings said Friday that the investigation gives him hope.
"Of all the organizations that we have, the FBI is one that we must have the ultimate trust in," he said. "This investigation by the IG, I don't know what it will reveal, but I think we need to go through that process because if we're not careful, we will reach a crisis of illegitimacy with regard to the very fabric of our country, and when I say the fabric I'm talking about organizations like the CIA, FBI and others."
Republicans remain supportive of the FBI, The Hill reported. And the party ― which controls both the House and the Senate ― has successfully quashed Democratic efforts to bring more attention to the issue by, for instance, establishing a select committee to investigate it.
Friday's briefing to House members came after a Thursday briefing to senators that did not immediately inspire similar reactions.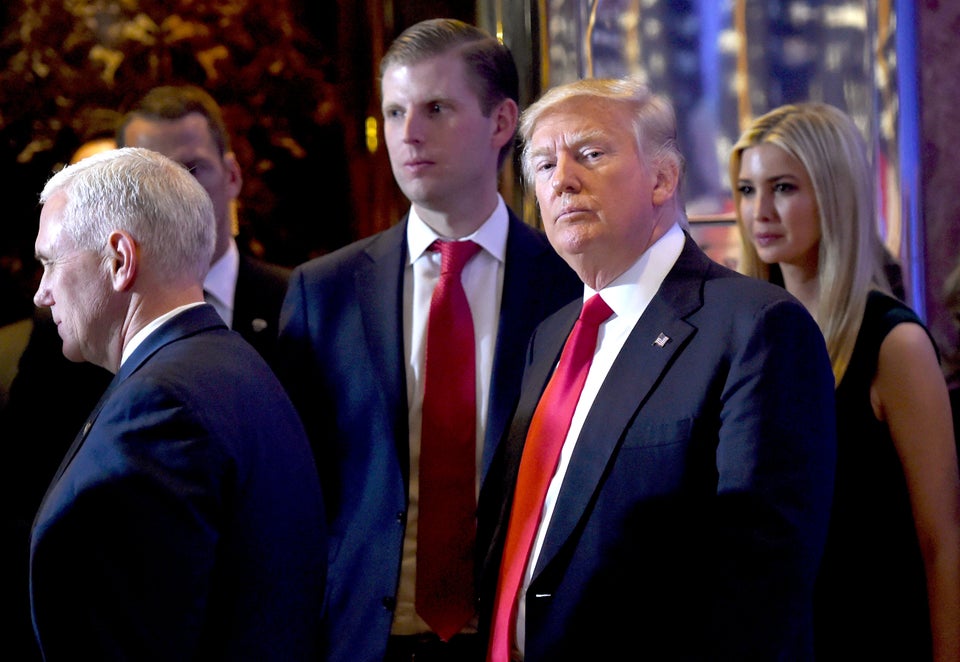 That #TrumpPressConference Table Was So STACKED Trump Fell In Love With It
Popular in the Community