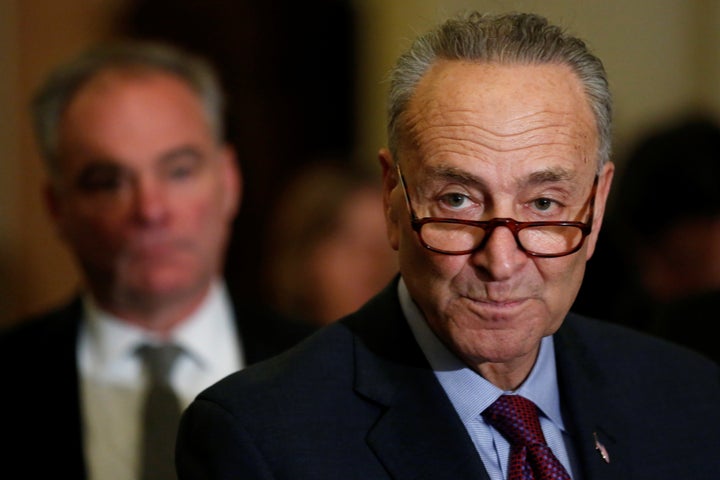 WASHINGTON ― Democrats on Thursday followed through with their threats to filibuster Supreme Court nominee Neil Gorsuch, setting the stage for Republicans to unilaterally change the rules to force through his confirmation.
Nearly all Democrats voted to block President Donald Trump's court pick. They needed 41 to pull it off, and they had 44. Four Democrats sided with Republicans to end the filibuster: Sens. Michael Bennet (Colo.), Joe Donnelly (Ind.), Heidi Heitkamp (N.D.) and Joe Manchin (W.Va.).
It was a dramatic move by Democrats, and one that their base was demanding from them. But it won't have any effect on stopping Gorsuch. Republicans have been signaling for weeks that they are prepared to take the extreme step of blowing up Senate rules so it only takes 51 votes, instead of 60, to move forward on a Supreme Court nominee. There are 52 Republicans, so that would allow them to bypass Democrats and confirm Gorsuch themselves.
Nobody likes the idea of changing the rules. It will be historic if the Senate waters down its rules so it only takes a simple majority to confirm Supreme Court nominees. But Republicans are determined to get Gorsuch through. Even GOP senators who said changing the rules will harm the Senate and the courts, such as Arizona Sen. John McCain, have said they will go along with the rules change.
Ahead of the vote, senators in both parties chastised each other for dragging the Senate into such an ugly, partisan fight.
"You know that he'll be confirmed," Sen. Chuck Grassley (R-Iowa) scolded Democrats. "That's why this is an especially sad state of affairs."
He called it "ridiculous" that Democrats would filibuster Gorsuch given his "outstanding qualifications" to be on the Supreme Court.
Democrats pointed out that President Barack Obama's Supreme Court nominee, Merrick Garland, also had outstanding qualifications, but Republicans refused to move his nomination forward all last year. Indeed, GOP senators' arguments for why Gorsuch deserves an up-or-down vote echo the same arguments Democrats made last year for why Garland deserved a vote.
"There must have been a hacking into his computer because he can't print the name Merrick Garland to include in the speech … That name is the reason we are in this spot today," Sen. Dick Durbin (D-Ill.) said. "For the first time in the history of the Senate, for the first time ever, this Republican-led Senate refused to give this nominee a hearing and a vote. It had never, underline the word never, happened before."
Democrats have insisted their opposition is not simply partisan and that they are trying to block Gorsuch on principle. While they haven't said he is unqualified, they have said he is too ideological, siding time and time again with big money interests over regular people.
"His record shows, far from being the kind of mainstream candidate for the Supreme Court that could earn 60 votes, he may very well turn out to be one of the most conservative justices on the bench," Senate Minority Leader Chuck Schumer (D-N.Y.) said Thursday.
Schumer said the answer was not to change Senate rules, but to come up with a nominee that at least eight Democrats could support.
Support HuffPost
The Stakes Have Never Been Higher
Before You Go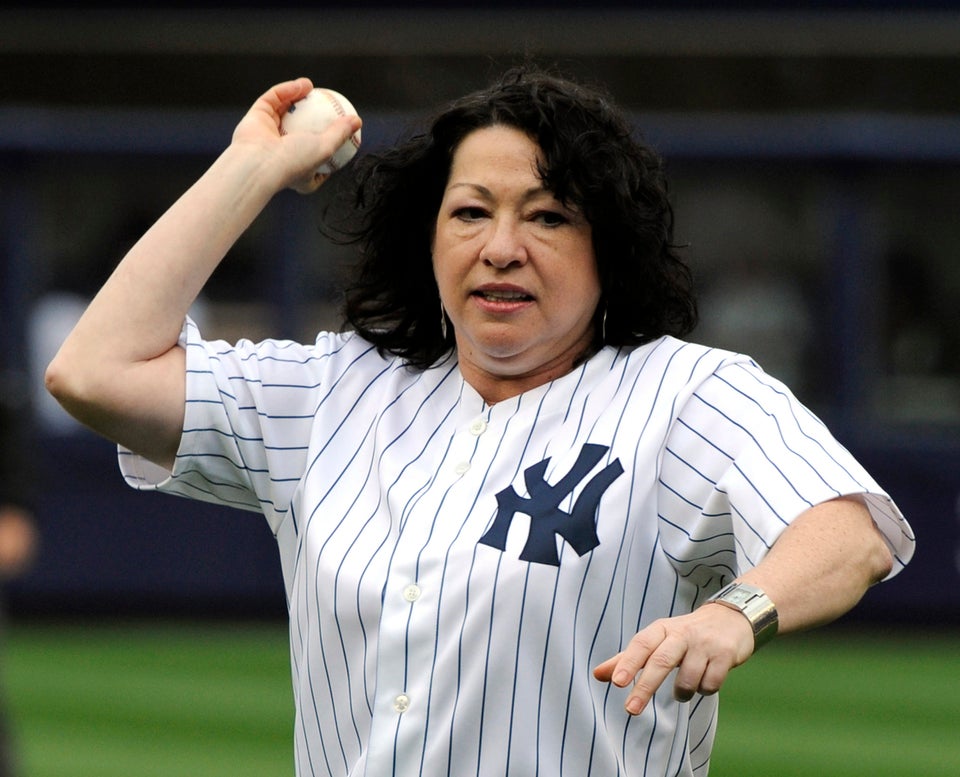 Supreme Court Justices Get Out Of The Office
Popular in the Community