Democrats flipped a GOP-held Florida state House seat on Tuesday, handing the party its 36th state legislative pickup nationwide since Donald Trump won the presidency.
Democrat Margaret Good, an attorney, defeated Republican James Buchanan, son of Rep. Vern Buchanan (R-Fla.), 52 percent to 45 percent. Libertarian Alison Foxall received 3 percent of the vote.
"Representative-elect Margaret Good's campaign was dedicated to the people of Sarasota County who are tired of Florida Republicans peddling a Trump agenda counter to their values," Jessica Post, executive director of the Democratic Legislative Campaign Committee, said in a statement. "Rep.-elect Good went door-to-door, talking with voters about affordable health care, fully funded public schools, safeguarding LGBTQ+ and reproductive rights, and protecting Florida's beautiful environment."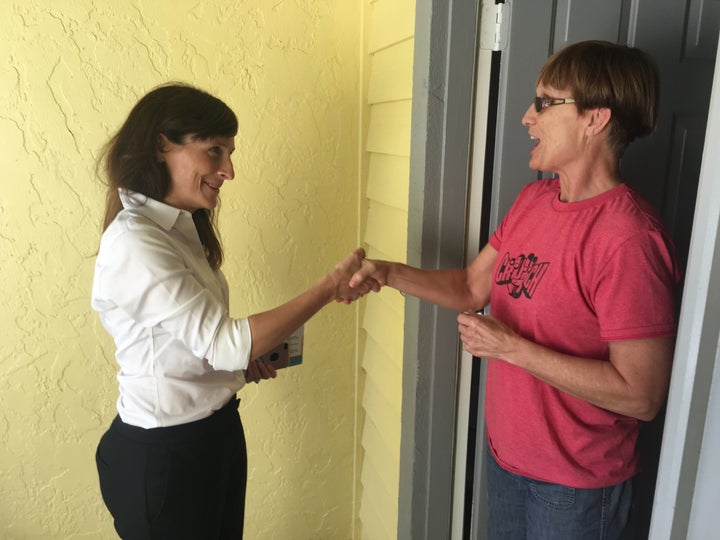 Good ran on a platform of protecting the environment by preserving Florida's public lands, opposing use of public funds for charter schools and using Affordable Care Act funds to expand Medicaid.
She benefited from the support of grassroots Democratic groups that arose in response to the 2016 election, including Sister District, which encourages liberals across the country to donate to Democrats in tight state legislative races. The organization's volunteers raised over $34,000 for Good and placed over 25,000 calls on her behalf, according to Sister District.
Republicans continue to control both of Florida's legislative chambers. The state's Republican governor, Rick Scott, is term-limited after two four-year terms that will come to a close at the end of 2018.
Democrats have been on a roll in state-level special elections. Last Tuesday, the party picked up a Missouri House seat in an exurban St. Louis district that Trump had won.
And last month, Democrats flipped a state Senate seat in a rural stretch of Wisconsin that went heavily for Trump. Republican Gov. Scott Walker called the outcome a "wake-up call."
Democrats still have a long way to go to reverse the losses they have endured in state legislatures since 2009. The party lost about 1,000 state legislative seats from 2009 to 2016.
But Democrats' recent wins in longtime Republican districts bear the markings of a forthcoming wave in the midterm elections this November.
Before You Go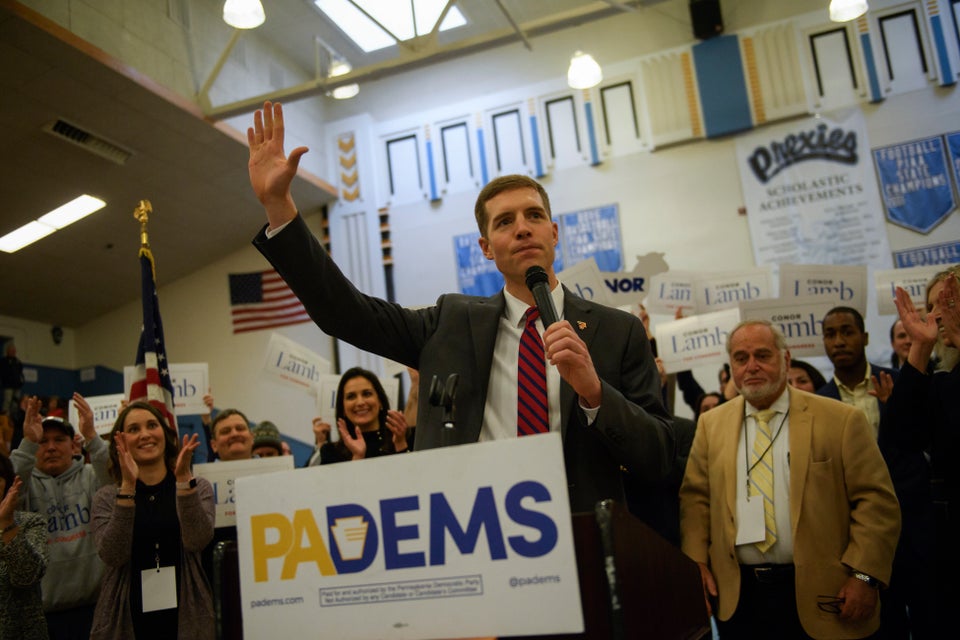 The Special Election for Pennsylvania's 18th Congressional District
Popular in the Community