 Support for same-sex marriage has grown most rapidly among Democrats, according to the Pew Research poll, which also shows support has risen gradually among independents and Republicans over the last eight years. Overall, their July survey now shows slightly more support for gay marriage (48 percent) than opposition to it (44 percent).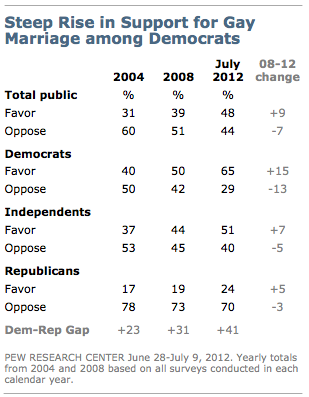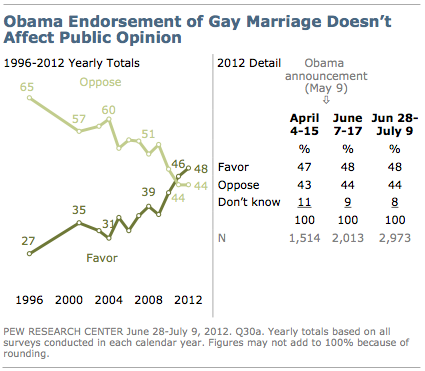 The exception may be liberal Democrats, whose support for same-sex marriage increased from 73 percent in April to 83 percent in the most recent survey.
However, the Pew Research report notes that beyond liberal Democrats, attitudes have not shifted among other segments of the public. In particular, it found that African Americans remain opposed to same-sex marriage. In the current survey, 40 percent of blacks favor gay marriage and 51 percent are opposed, roughly the same result as in Pew's April survey, when 39 percent were in favor and 49 percent opposed.
That last result contradicts the findings from surveys conducted in the immediate aftermath of the Obama's endorsement. For example, an ABC News/Washington Post survey in May found support for gay marriage among African Americans had increased to 59 percent.
Before You Go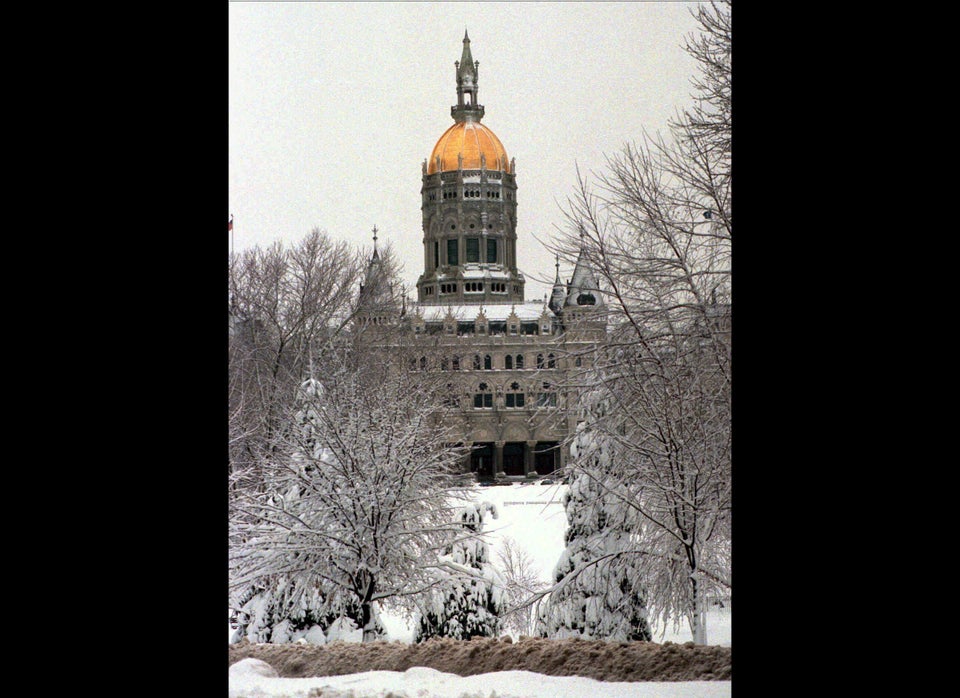 Gay Marriage In The United States
Popular in the Community