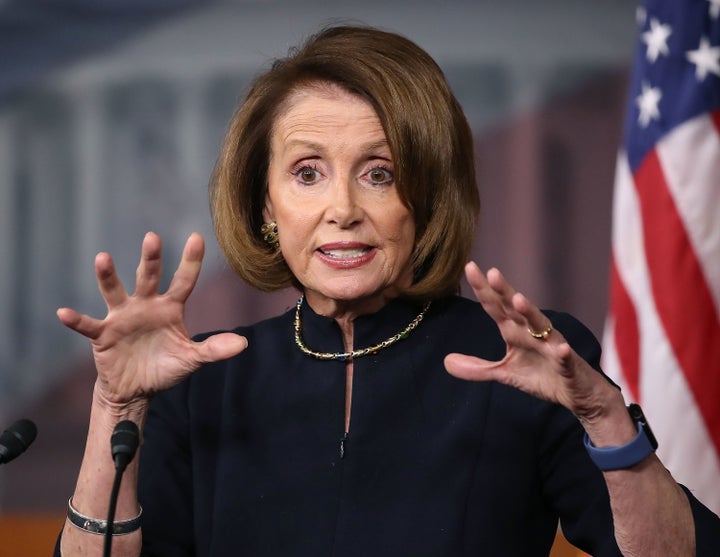 In an early preview of how congressional Democrats plan to attack Republicans in the 2016 election, the Democratic Congressional Campaign Committee is buying up radio time to attack vulnerable Republicans over their opposition to blocking people on the FBI's terrorist watch list from buying a gun.
The ads, which will be 15 seconds long and will be played during drive time radio, will run in 10 battleground districts and will call out the Republicans representing those districts for voting "to keep allowing suspected terrorists to buy assault rifles." The ads will also supply a phone number for constituents to call their representative.
That attack itself might be a bit of a stretch, as Democrats are using procedural previous-question votes to say that these Republicans are unsupportive of a bill authored by Rep. Peter King (R-N.Y.) that would end the right of people on the terrorist watch list to obtain a gun.
But the national spokeswoman for the DCCC, Meredith Kelly, contends that these Republicans "have repeatedly blocked consideration of this commonsense legislation."
Kelly said that Republicans know they are on the wrong side of this issue when it comes to public opinion, pointing to a recent Public Policy Polling survey in which 85 percent of respondents were supportive of barring people on the terrorist watch list from getting a gun.
While Kelly wouldn't say how much Democrats are actually spending on the campaign -- in keeping with DCCC policy -- the ads could be a signal that Democrats plan to use the gun issue in 2016, which would mark a rhetorical shift from more traditional Democratic attacks, and might be an indication that strategists sense a tipping point on gun legislation.
In fact, according to Kelly, Republicans are going to see plenty of these attacks over the next year. "These radio ads are the first of many, aimed at ensuring that constituents in these districts are aware that their Republican representative voted multiple times to protect suspected terrorists' access to guns," she said.
The ads will initially run in the districts of the following members of Congress:
Rep. John Mica (R-Fla.)
Rep. Carlos Curbelo (R-Fla.)
Rep. Scott Garrett (R-N.J.)
Rep. Barbara Comstock (R-Va.)
Rep. Mike Coffman (R-Colo.)
Rep. Martha McSally (R-Ariz.)
Rep. Cresent Hardy (R-Nev.)
Rep. Steve Knight (R-Calif.)
Rep. Lee Zeldin (R-N.Y.)
Rep. Bob Dold (R-Ill.)
Popular in the Community