The Democratic Senatorial Campaign Committee liked Senate Majority Leader Harry Reid's recent quip that Republican Senate candidates are "addicted to Koch" so much they're launching a campaign around it, starting in Alaska.
Reid, of course, was referring to billionaire brothers David and Charles Koch, who are bankrolling right-wing causes across the nation.
The DSCC estimates the Kochs have spent about $30 million this year targeting Democratic Senate candidates, and says the brothers are doing so in hopes of buying a U.S. Senate majority that will promote their family's business interests.
The campaign, which the DSCC promises will be "sustained," will involve a multi-pronged online effort. There will also be lots of press releases linking GOP candidates to the Koch brothers and their interests, which Democrats see as hostile to Americans' interests.
They're even headlining it "Addicted To Koch!"
The first salvo is aimed at Alaska, where Democratic Sen. Mark Begich is up for reelection. It targets Dan Sullivan, the former commissioner of the state Department of Natural Resources, and Lt. Gov. Mead Treadwell, Republicans who both want Begich's job.
The DSCC notes that the Kochs have spent some $640,000 on ads that help the GOP, and points out that neither Sullivan nor Treadwell have taken Koch Industries to task for its actions in Alaska.
"Dan Sullivan and Mead Treadwell's refusal to criticize the Koch Brothers' actions prove that they could care less about the Alaskans the Kochs fired or the families they hurt, and the fact that Sullivan and Treadwell's silence comes while willfully accepting the Koch's limitless campaign cash is a slap in the face to all Alaskans," DSCC spokesman Justin Barasky said in a statement. "Alaskans deserve a leader in the U.S. Senate that puts their interests first, not Koch Brothers allies like Dan Sullivan and Mead Treadwell that will advance the reckless and irresponsible agenda of billionaires who fire Alaskans because of 'excessive costs,' then attempt to cut and run on the cleanup costs while dropping millions on political attack ads every month."
Brad Dayspring, a spokesman for the National Republican Senatorial Committee, fired back that the whole DSCC campaign is an irrelevant witch hunt.
"Voters care about issues that affect their lives, their families, and their communities -– like losing their health care plans after being promised otherwise, the lack of good jobs, and the feeling that Washington is completely incompetent and out of touch," he said. "By employing McCarthy-like tactics against the messenger -- when the actual message reflects what middle class families and workers think -- Democrats are only reinforcing that out-of-touch feeling. This is simply a base-motiving exercise for the Democrats, especially considering that their senators' and candidates' vulnerability has now expanded deep into purple and blue states."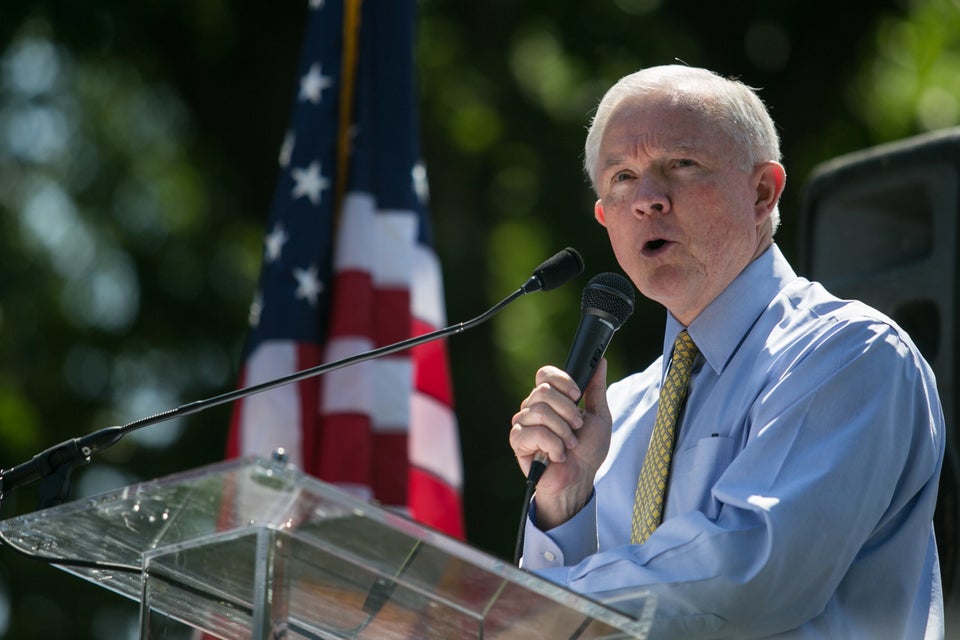 Senate Seats Up For Grabs In 2014