On Sept. 5, 2014, Democratic National Committee leaders received a proposal for a plan to boost the Hispanic voter turnout rate using direct mail, phone calls, radio ads and news media appearances. The plan urged that the party focus on Arizona, Colorado, Florida, Nevada, New Mexico and Texas. The cost: $3 million.
"While a strong Democratic allegiance is good for the Party, less than half of eligible Hispanics cast a ballot in 2012," the proposal reads. "The challenge is not persuading Latinos to vote for Democrats ― our challenge in 2014 is TURNOUT." [Emphasis in the original.]
The plan was ultimately nixed.
The author of the proposal, then-DNC Hispanic Engagement Director Albert Morales, stayed at the committee until 2016, trying to cobble together a budget to build a robust Latino engagement effort. While Democrats publicly gloated about the country's changing demographics, Morales worried his party wouldn't capitalize on the shift. The Republican National Committee, despite later selecting Donald Trump as its presidential nominee, was devoting significant resources to Hispanic outreach, including permanent Hispanic staff in 10 states.
"I just asked for what I needed," Morales told HuffPost. "I ended up getting closer to $300,000 and it all went to radio. … It was just pitiful."
Trump's surprising defeat of Democratic nominee Hillary Clinton has sparked spirited finger-pointing and soul-searching among party leaders. The question of whether Democrats should have done more to win Latino votes is high on the list.
Media reports trumpeted a Hispanic voter "surge" in last week's election. But it won't be clear whether the Hispanic turnout rate rose significantly until the census releases its voter report in the spring, according to Mark Hugo Lopez at the Pew Research Center's Hispanic Trends Project.
Hispanic turnout has broken records for the last few presidential elections, based partly on population growth. Still, it continues to lag far beyond turnout rates for non-Hispanic whites and blacks.
Both Morales and Pablo Manriquez, who worked for a year and a half as the DNC's Hispanic media director, described an atmosphere in which their pleas to invest in Latino engagement often were met with disinterest. Manriquez said he at times paid his own bus fare and slept on friends' sofas to meet with Hispanic television and news executives in New York.
"There was only one other Hispanic in the entire third floor," Manriquez said of his time at the DNC. "And when I did see one I had to speak to them in Spanish so people wouldn't try to undercut us from doing our job."
Both Morales and Manriquez left the DNC during the presidential campaign, leaving the committee for weeks without a Spanish speaker on its media staff.
The DNC did not respond to multiple phone calls and emails requesting comment.
The rise of Trump, who campaigned using Mexican immigrants as a punching bag and promising draconian anti-immigration policies, offered Democrats a historic opportunity to bring a rising Hispanic electorate into their ranks.
But confidence that Hispanics would recoil from the Republican nominee may have led to complacency when it came to traditional campaign tasks like canvassing, Spanish-language television ads and an aggressive media strategy.
Trump's election, according to critics of the party, shows that Democrats failed to prioritize Latino engagement where it matters most: boosting voter registration and a turnout rate that historically fails to top 50 percent.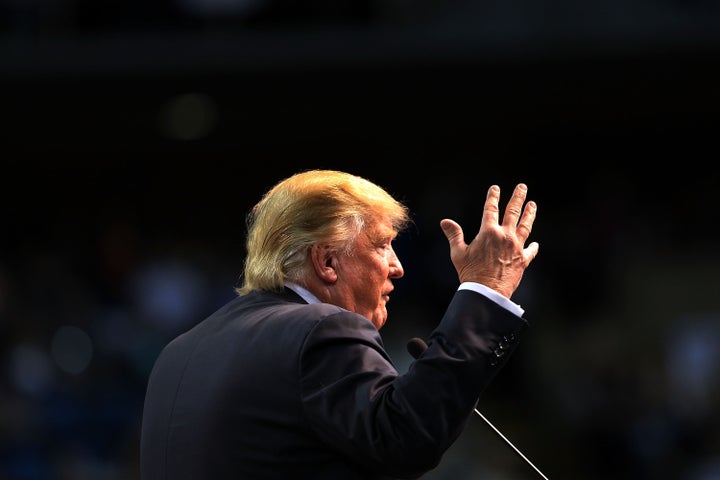 "The reality is the Democrats have not done enough," said Simon Rosenberg, who helped pioneer Hispanic outreach efforts for the party and now serves as president of NDN, a think tank. "I hope that the perception that the Hispanic vote is really important to the Democrats helps change behaviors in the Democratic Party itself."
Outside the DNC, independent civic organizations like the National Association of Latino Elected Officials, Mi Familia Vota and Voto Latino organized national registration drives. A group of liberal donors, including billionaire George Soros, spent $15 million on turnout efforts in battleground states with large Latino or Asian-American populations.
The Clinton campaign itself viewed Hispanics as a key constituency and made robust efforts to reach them. Clinton recruited Lorella Praeli, a prominent immigrant rights activist who was once undocumented herself, into the campaign to work on outreach. Clinton aired an ad early in the general election campaign featuring the candidate promising to take care of a young girl worried about her parents being deported. Her staff organized campaigns to reach Hispanic voters through text messages and Facebook Live chats. And the campaign sank $10 million into more traditional ads, including more than 50 that ran on television in both Spanish and English, and 30 Spanish-language radio ads.
Fernand Amandi, a pollster and political consultant, helped develop Obama's media strategy in Florida for the 2012 campaign. His plan called for airing television ads in English and Spanish, beginning a year before the election, highlighting positive themes rather than negative ones, and having extended conversations on Spanish-language broadcasters like Univision and Telemundo.
With just two months remaining before Election Day, however, Clinton had for the most part neglected Spanish-language television ads in Florida. She went on to lose the state, partly due to her weakness among Cuban American voters.
"If you believe that [Obama's 2012 campaign] was a successful approach, many of those rules were violated in this campaign," Amandi told HuffPost.
Lisa Garcia Bedolla, a political scientist who studied how the anti-immigrant politics of the Gov. Pete Wilson era turned California blue, said Clinton's campaign erred in thinking that Trump alone would lead to greater Latino political participation. Her research shows the most effective way to mobilize unregistered voters by far isn't radio ads, Facebook Live chats or media appearances. It's old-fashioned neighborhood canvassing.
"You have to be in a position of privilege to assume that insults will automatically lead to action," Bedolla told HuffPost. "You have to have a sense of entitlement to some extent to think that it's your right to have a voice. … If you are from a marginal community and don't feel tremendously empowered and you feel like the system doesn't work for you, it is irrational to take that insult and assume it will move people to action. It's just as likely to make you more disaffected from the system."
A grassroots coalition called One Arizona succeeded in turning out the Hispanic vote by applying traditional campaign conventions. One Arizona registered 150,000 Latino voters this year, largely by sending volunteers to knock on doors. (For context, the multimillion-dollar, celebrity-studded nonprofit Voto Latino registered 177,792 people nationally, over a longer period.) One Arizona's efforts played a major role in unseating Sheriff Joe Arpaio, a fixture of hardline immigration politics in the conservative-dominated state for two decades.
"This is about community organizing rather than electoral campaigning," Viridiana Hernandez, a board member of the People United for Justice group that led the anti-Arpaio campaign, told HuffPost. "When we were at people's door, it wasn't that people didn't want to vote. It wasn't that people didn't care. It was that people didn't know how, they didn't understand the process."
Perhaps the greatest symbol of Democratic disinterest in cultivating the Hispanic vote came in Texas ― widely viewed as an incontestable Republican territory, despite being a majority-minority state.
Battleground Texas, the political action committee founded in 2013 with the goal of turning the state purple, pulled in $3.4 million in the 2014 cycle to support Wendy Davis's unsuccessful gubernatorial candidacy, according to data published by Open Secrets. This year, Battleground Texas raised just $324,000.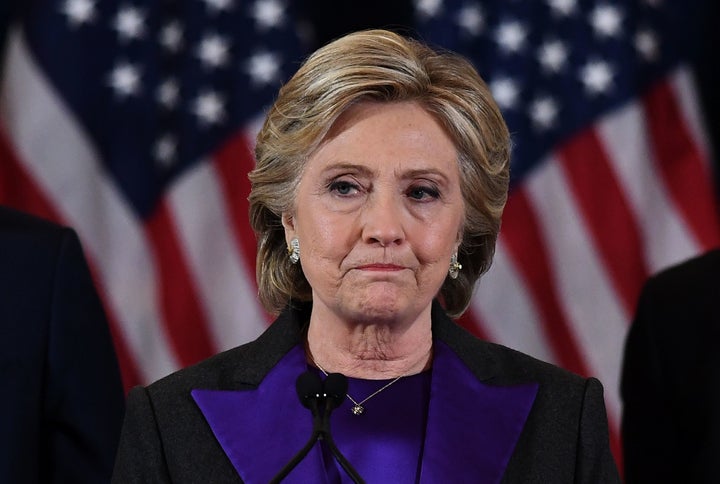 It's unclear whether a different Hispanic engagement strategy would have carried Clinton to the presidency in an anti-establishment year that bucked analysts' expectations and made polls look less reliable than coin tosses. Even if Clinton had won Florida and Arizona ― the two states she lost with the highest Hispanic populations ― she still would have been two electoral votes shy of the 270 she needed to win.
But there's no doubt that increased turnout would have benefitted both Clinton and the Democratic Party's down-ballot candidates. Exit polling data showed Trump winning 29 percent of the Hispanic vote ― a slight improvement over 2012 GOP candidate Mitt Romney's abysmal performance. Latino Decisions, a polling group that specializes in surveying Hispanics and strongly criticizes exit polls' measure of the Latino vote, placed Trump's support well below that ― just 18 percent ― in a survey ahead of Election Day.
The exit poll also showed that Hispanics made up only 11 percent of the electorate ― a modest increase more or less consistent with population growth. If that's true, neither the Democratic Party's efforts nor the fear of Trump paid the dividends many people expected.
But Matt Barreto of Latino Decisions said the exit poll shouldn't be trusted. While cautioning that it's not possible to estimate Latino turnout without the actual data, he said he sees evidence of significant growth from heavily Hispanic precincts like the Rio Grande Valley in Texas and Miami.
"We won't know those numbers until we get all the precinct data," said Barreto, a principal of Latino Decisions, which was a consultant to the Clinton campaign. "But so far, we don't have any precincts where the turnout was lower. We're seeing the opposite of that. All these areas have between a 2 and 16 percent increase over 2012."
If those numbers hold up, it would be good news for Democrats and might soften criticisms. But it wouldn't mean the party can ease its efforts. In the last midterm election, Hispanic voter turnout fell to a record low.
This story has been updated to include updated Voto Latino registration numbers.
CORRECTION: An earlier version of this story incorrectly stated that Lorella Praeli was currently undocumented.
Before You Go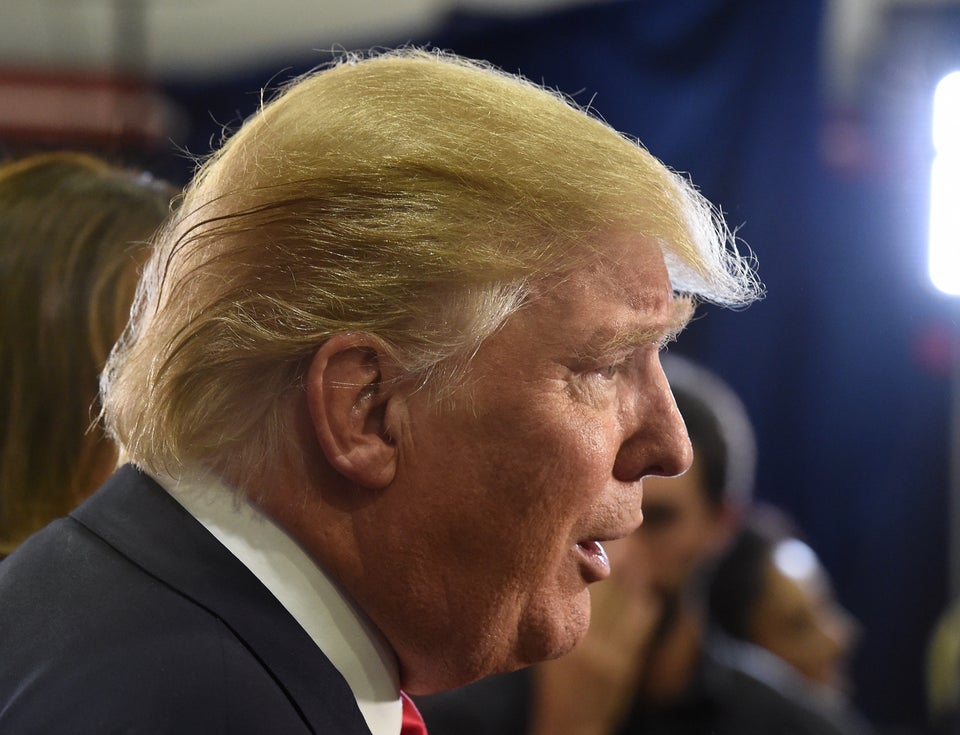 How Donald Trump Talks About Undocumented Immigrants
Popular in the Community