BLOOMINGTON, Ill. ― Imagine the perfect campaign event. You're in a field on a breezy, sunny day, under a tent with free hamburgers and melty chocolate chip cookies. Toto's "Africa" is blaring on a speaker somewhere. Children are giggling and running through bubbles, as influential politicians rave about you and give you money.
This was the scene unfolding before Nikita Richards one late July afternoon. She stood to the side choking up.
It was just a year and a half earlier that she had signed up for Build the Bench, an all-day boot camp that trains Democrats to run for local office. Richards, a Navy veteran and public relations consultant, was rattled by Donald Trump becoming president. She'd thought about running for something, but as an African-American single mom in a predominantly white Republican community, she figured she didn't fit the part.
Richards doesn't feel that way anymore. She's running for McLean County clerk, and if she wins in November, she'll be the first African-American to hold the job and the first Democrat in 40 years. She's got strong support from local and state officials, and in the March primary, she drew the highest Democratic voter turnout in the history of anyone running for this seat.
"That's a big deal," said Richards, 35. "This county is as red as you can get. But I tell you what, when people open the door for me and hear that we really do speak the same language and that I've lived here 16 years, they realize we want the same things."
She credits that daylong training with helping her to see a place for herself in public office. "Build the Bench was really responsible for this," she said.
Richards is one of more than 260 Democrats who have gone through the program, which is the brainchild of Rep. Cheri Bustos (D-Ill.). She brings in political and campaign veterans to lead various sessions, and pays for all of it with her campaign money. She personally picks everyone who attends, based on a gut feeling about their potential. Her other criteria are pretty simple: She recruits women, people of color and young adults.
"Why is that?" said Bustos. "Because that's where we're so underrepresented in every area of elected office, and we've got to do something about it."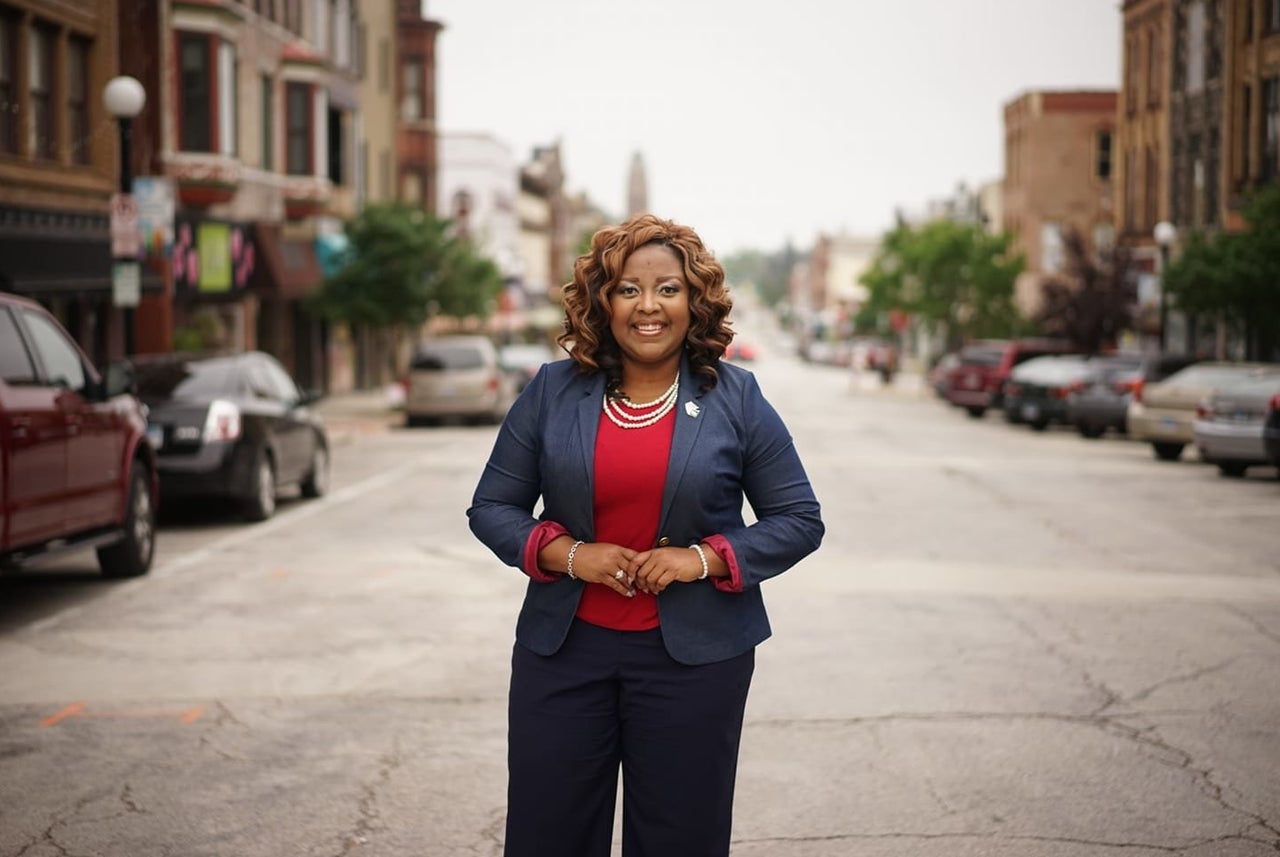 Bustos came up with the idea in 2015 when, as vice chair of recruitment for the Democratic Congressional Campaign Committee ― the group responsible for helping Democrats win U.S. House seats ― she watched her party struggle to find good candidates.
So Bustos decided to try something different. She launched Build the Bench in her district, as a test run for "building a bench" of local elected officials who could, perhaps, go on to become strong candidates for statewide and federal seats. It's paid off: She's now held 11 boot camps around the state, and of the graduates who ended up running for office, 71 percent have won. (In raw numbers, that's 17 of 24 graduates.)
Trump has inspired hordes of Democrats to run for office, and national groups have popped up to meet that need. Run for Something, for example, recruits and trains millennials to run for local and state office. What's different about Build the Bench is its community-based approach: Bustos is recruiting local residents as she meets them and directing them to a program set up just for them.
Sometimes, the three-term congresswoman said, all it takes is asking someone if they've considered running for office and pointing out the potential they have. That's how it happened for her when she was asked to run for East Moline City Council in 2007. She'd never considered public office, and would not have run if she hadn't been asked.
"My husband always says, why do you always ask that? You think everybody wants to run for office?" said Bustos. "I know that's not the case. … But when you see this talent oozing out of a person, I always like to ask, have you ever thought about running for office?"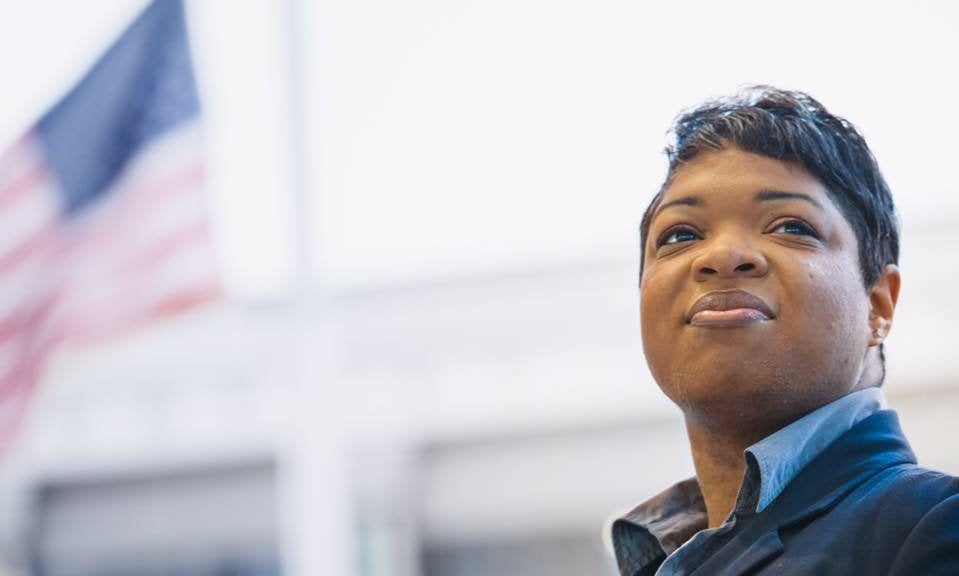 The program's success certainly reflects well on Bustos, who is mulling a run of her own in House Democratic leadership after the November elections. She's already a co-chair of the Policy and Communications Committee and chairwoman of "heartland engagement" for the DCCC. She also stands out as the only Democrat in any leadership role from the Midwest and from a district that Trump won. She didn't just win, either. In 2016, she won in a 20-point landslide.
"I hope I am in leadership," Bustos said casually, without saying which post she's interested in. "I think it is something that will be very, very important for us if we win back the majority to navigate how we're going to keep the majority. I know what it's like to live in a district like this and how to navigate it."
Kelly Dietrich of the National Democratic Training Committee, which launched in 2016 and offers free online courses to Democrats interested in running for local office, hailed Build the Bench as a model program for bringing fresh blood into the party. He consulted with Bustos as he set up NDTC, which, since early 2017, has seen 18,000 Democrats register for online campaign training, Dietrich said.
"We really formed out of the fact that there are so many local offices around the country and not enough, frankly, Cheri Bustoses doing the good work in their districts," said Dietrich. "We need to find ways to scale and empower Democrats wherever they are."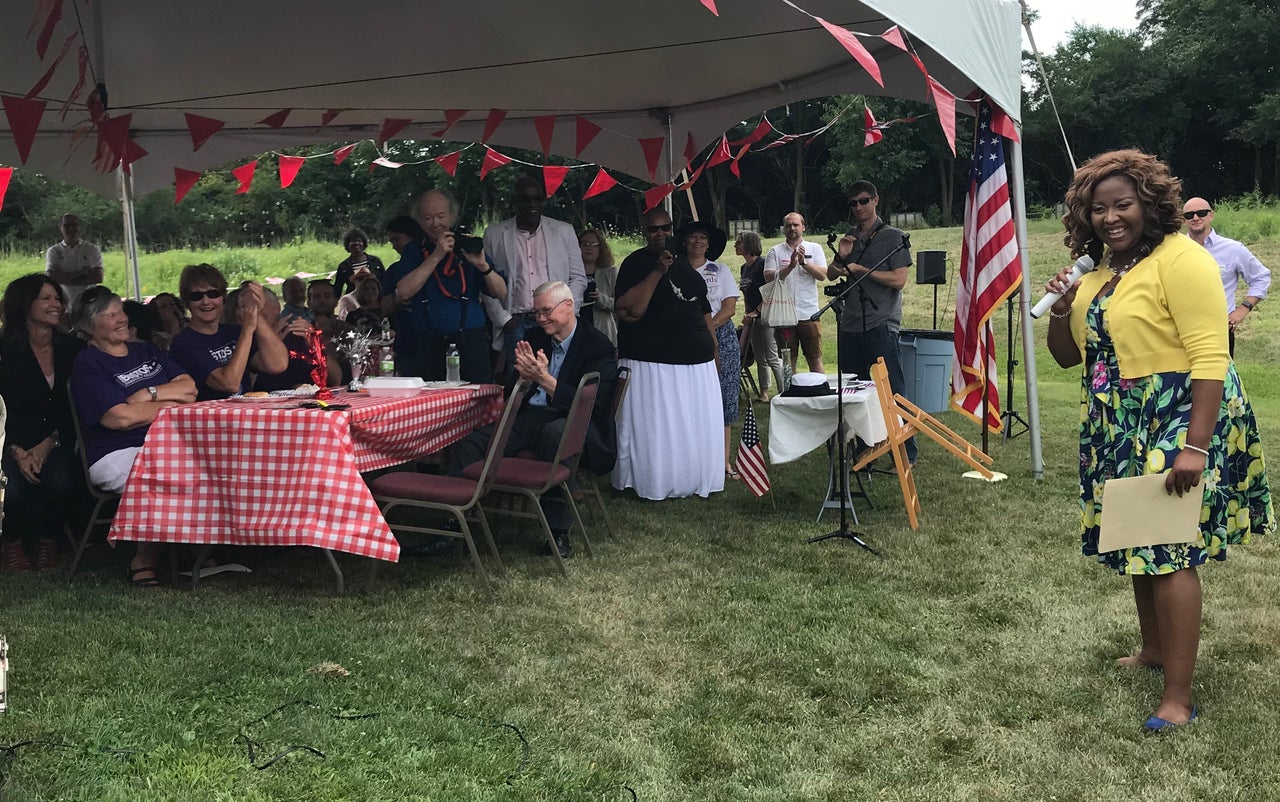 Let's be honest: Being a county coroner is not a sexy job. But it's precisely the people in these locally elected roles ― town councils, school boards, county supervisors ― who have a direct effect on the day-to-day lives of people in their communities.
Richards is actually making her county clerk race interesting. She's been raising concerns about the current's clerk "unethical" decision to remove polling places in two largely minority and low-income neighborhoods. There isn't a bus line in those neighborhoods either, she said, which means it will be a lot more difficult for people there to vote.
"There's a history in this office of voter suppression," said Richards. "I bring an integrity that I've exhibited all throughout my career."
Richards is now a speaker at Build the Bench. After that late-July campaign event, she stopped by a training that was happening nearby and gave attendees some insights on what she's learned so far in her campaign.
One attendee, LaKeisha Purchase, is thinking about running for Springfield City Council. A small-business owner, Purchase won a seat on the Capital Township board last year, making her the first Democrat to win there in 42 years. She'll need to raise a lot more money if she runs for alderman, which is why she decided to sign up for Bustos' boot camp.
"When you see this talent oozing out of a person, I always like to ask, have you ever thought about running for office?"
She is so pumped about being in public office that she literally burst into song.
"Girl, I am on fire," said Purchase, 29, belting out a line from the similarly named Alicia Keys song. "I've done two town halls. I've made news. I just had a column with Bernie in Springfield, a guy who does a column that is the most read thing on Sunday. Everybody is talking about me running again."
Purchase said even though her community leans Republican, she's heard a lot of frustration about Trump as she's gone around knocking on people's doors. Democrats she's met say they feel let down that more people didn't vote in 2016, and that they plan to push their friends and family to vote in the midterms.
That's why it's so exciting to run for office now, said Purchase, and why other Democrats should be throwing their hats in too.
"Like I told the Build the Bench class today, when people said, 'Well, I'm not here to run for office, I'm just here to get my feet wet,' stop staying that," she said. "You're here for a reason. You took time out of your Saturday to come here. Now is the time. Just do it."
Support HuffPost
The Stakes Have Never Been Higher
Popular in the Community