Despite heavy investment in campaign.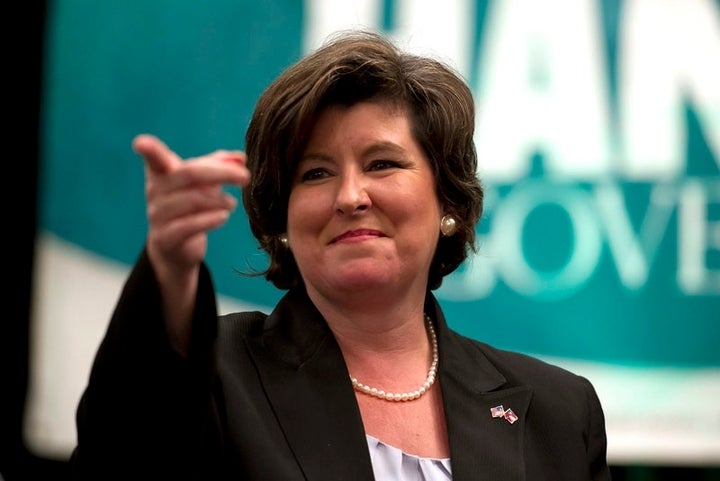 Karen Handel handily won Georgia's 6th congressional district seat Tuesday (6/20/17) over Democrat Jon Ossoff. The special race was called to fill the vacant seat left by Dr. Tom Price who was appointed Secretary of Health and Human Services earlier this year by President Donald Trump.
From the outset of the campaign, this looked to be an easy win for Handel who is a native of the district which is heavily Republican. However, the Democrats chose this to be a testing ground to rehearse for next year's mid-term elections. Political newcomer Jon Ossoff was introduced to compete against Handel. At age 30, not much was known about Ossoff who positioned himself as a moderate even though he holds many liberal positions on such things as immigration, health care, abortion, etc. He is also a sharp critic of President Trump.
Going into the election, the Main Street Media insisted this was going to be a tight race, thereby bolstering the hopes of Democrats and casting a shadow of doubt on Handel's chances. She told Breitbart News, "There has definitely been a significant bias from the local media like nothing I have ever experienced."
By April, Ossof had raised $8.3 million, mostly from Georgia sources. Shortly thereafter he received another $15 million from donors outside the state, including California and New York. His $23 million budget was unprecedented for a congressional race, and was used for extensive advertising to raise the public's consciousness of Ossof, and link Handel to Donald Trump.
To combat Ossof, the Republicans developed an ad campaign which portrayed the Democrat as too youthful, inexperienced, and liberal, linking him to his mentor, Congressman John Lewis, and Minority Leader Nancy Pelosi. They also touted Handel's experience in government, including her stint as Georgia Secretary of State.
The lessons learned from the Democrat's approach to campaigning is four-fold: first, they portrayed their candidate as a reasonable moderate, not a flaming liberal; second, they linked the Republican candidate to President Donald Trump (who they portray as "the enemy"); third, they spent considerable money to get their message out, and; fourth, they received the support of the Main Street Media to push for their candidate. These are four lessons we will likely see next year during the midterms.
In contrast, the GOP was able to energize their caucus, with over 140,000 people voting early, mostly Republicans.
Losing the race though is another blow to the psyche of the Democrats. The fact the voters of Georgia's 6th district turned again to the GOP means the public has no faith in the liberal agenda and are inclined to buy into Donald Trump. It also means the people do not trust the spin of the Main Street Media. The fact they called this a tight race, reveals their bias for the Democrats. No, Handel didn't "upset" Ossoff, she had it all the way.
This also speaks volumes about the sad state of polling whereby all of the surveys gave Ossoff a commanding lead over Handel going into the election, including RealClear Politics who gave Ossof a whopping 28.3 point lead. They all got it wrong, dead wrong, which once again confirms their unreliability.
For the Republicans, this is a significant victory, not just over the Democrats, but against the news media as well. The Democrats will be scratching their heads over this latest loss for quite some time. They had hoped to turn this into a referendum on President Trump, thereby setting the precedent they needed to go into 2018. Instead, they should be looking themselves in the mirror and asking, "What do we do now?"
Note: All trademarks both marked and unmarked belong to their respective companies.
Tim Bryce is a freelance writer and management consultant in the Tampa Bay area of Florida.
Copyright © 2017 by Tim Bryce. All rights reserved.
Related
Popular in the Community