WASHINGTON ― Democrats really want to be the reasonable ones. When President Donald Trump announced Tuesday night that his Supreme Court pick would be Neil Gorsuch, they were, by and large, preparing for the normal Senate process and ready to consider the nominee on his merits.
But they can't forget about Merrick Garland.
That was President Barack Obama's pick for the Supreme Court seat that opened up in February 2016 ― the same seat Trump is now filling. Republicans prevented Obama from filling the seat all year by denying Garland a hearing, insisting that, because Obama was in his final year in office, the next president should get to fill the seat. It was a cynical strategy hatched by Senate Majority Leader Mitch McConnell (R-Ky.) to hold the seat open for Trump, and it worked. Republicans now get to fill the seat with a GOP nominee.
Though they say they're ready to move on, it's clear that Democrats view their role in considering Gorsuch's nomination, and the Senate's processes, more cynically. They remember the unprecedented level of obstruction Republicans waged on Garland, a Supreme Court nominee who GOP senators didn't even oppose on his merits. Perhaps more importantly, they remember how McConnell violated the norms of the Senate, an institution the prides itself on its adherence to rules and decorum.
"The ghost of Merrick Garland still floats around part of this place," said Sen. Chris Murphy (D-Conn.).
"I'm going to take a look at his nominee … but let's make it clear: This is a different process now because of what they did last year," he said. "They made the decision to politicize the Supreme Court process, and ultimately they'll have to own that."
Sen. Patrick Leahy (D-Vt.), who was the top Democrat on the Judiciary Committee last year and led the push to get Garland a hearing, said he still can't believe the way Republicans treated Obama's nominee.
"I'm the longest-serving senator. I've never seen anything like that with either the Republicans or the Democrats," Leahy said. "We all take an oath to uphold the Constitution. The Constitution says the president shall nominate, says we shall advise and consent. The president followed the Constitution. The Senate violated it."
"It's still a painful memory," added Senate Democratic Whip Dick Durbin (Ill.). "But we're committed to doing what Mitch McConnell would not do, and that is giving the nominee a hearing."
The Huffington Post talked to several Democratic senators to gauge how deeply the past year's Supreme Court fight may have tainted their views on how the Senate is supposed to work. Their initial responses were pragmatic and reasoned, like Durbin's, emphasizing the need to treat all nominees fairly. A Supreme Court confirmation may be the most important vote they take in their entire Senate career, some argued, and these types of nominations require thoughtful, apolitical vetting.
But probing a little deeper, there was a simmering anger.
"Of course it does," Durbin snapped, when asked if the Garland fight soured his perspective on how the Senate is supposed to function.
"This has never happened before in the history of the United States. Never. Durbin said never, yes he said never," he continued. "And [McConnell] did it gleefully. McConnell announced the day after the election, 'I won! We kept the vacancy open and now President Trump gets to fill it.' Do we remember? Sure."
Sen. Debbie Stabenow (D-Mich.) said Tuesday before Trump's announcement that she wanted to wait to learn about the nominee before saying much about the confirmation process. She stepped into an elevator as a HuffPost reporter asked if she had lingering bad feelings from Garland's fight.
"What do you think?" she asked as the doors closed.
Some Democrats said Republicans' treatment of Garland did lasting damage to government operations, and not just the Senate.
"We now have, in effect, an acceptance of deferring consideration of a Supreme Court nominee simply for political purposes, and that politicized and degraded the United States Supreme Court as an institution," said Sen. Richard Blumenthal (D-Conn.).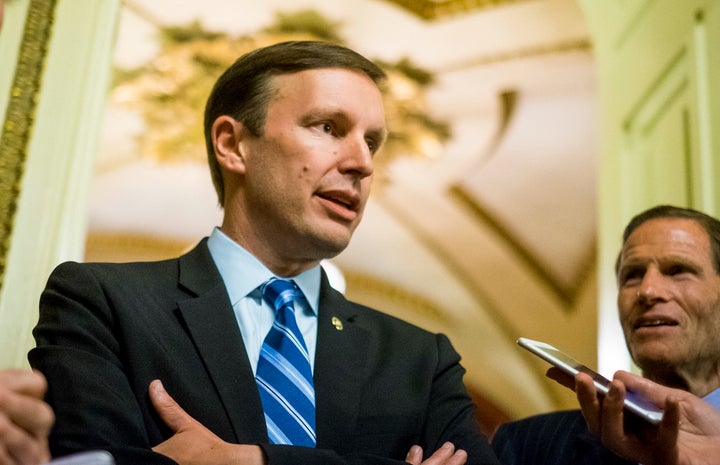 It's not unheard of for one party to torpedo another party's Supreme Court nominee. Democrats did it to Republicans in 1987, when they rejected Robert Bork's nomination by President Ronald Reagan in a 42-58 vote. There were 54 Democrats in the Senate at the time. The difference, though, is that Bork got a hearing and a vote. Garland didn't get either.
Shortly after Trump's announcement, Democrats were already citing Garland in their statements.
"Before Senate Republicans waged the unprecedented blockade of Chief Judge Garland's nomination to the Supreme Court last year, the Senate took seriously its constitutional duty to provide advice and consent on nominees to the highest court in the land," said Leahy. "But Republicans abdicated the Senate's constitutional role by choosing politically-charged obstruction, so that a president who lost the popular vote could nominate extreme candidates to the Supreme Court."
Despite their frustration, Democratic leaders' strategy is to tread lightly for now, in part to make sure Republicans keep the Senate's filibuster rule in place as the confirmation process unfolds. That rule requires 60 votes, versus 51 votes, to advance a Supreme Court nominee. There are currently 52 Republicans and 48 Democrats (that's including the two independents, who caucus with them) in the Senate, which means that if Democrats stick together, they have the ability to sink or confirm Trump's nominee.
Senators in both parties have debated over the years whether to get rid of that rule and make all Senate actions require 51 votes. The point of the filibuster, as envisioned by its founders, is to give the Senate a mechanism to slow down and ensure bipartisan support for matters that the House may pass hastily. Democrats infuriated Republicans in 2013 by nixing the rule for lower-court nominees in response to ongoing GOP obstruction of Obama's court picks. They left the rule in place for Supreme Court nominees, though.
Trump, sensing a close fight ahead on his court pick, has already signaled he wants McConnell to get rid of the filibuster. But McConnell, an institutionalist at heart, seems unwilling so far. Senate Minority Leader Chuck Schumer (D-N.Y.) wants to keep it that way.
"We have no intention of getting rid of the 60-vote hurdle. We didn't then; we didn't now," Schumer told reporters at the Capitol. "When we made a rules change after Republican obstruction … we explicitly put forward that 60 should stay on the Supreme Court. The reason for that is simple: We thought this was such an important position that it ought to be bipartisan and mainstream in terms of the nominees."
Time will tell if the Garland standoff did lasting damage to how the Senate operates. For now, Democrats say they are committed to preserving the institution and its mission over politics, even if that means considering a nominee for a Supreme Court seat they don't think belongs to Republicans.
"They stole the seat, clearly, a year ago," said Sen. Sherrod Brown (D-Ohio). "I think it's a betrayal of what this country is and the values it stands for."
This story has been updated to include a comment from Leahy after the announcement of Gorsuch's nomination.
Support HuffPost
The Stakes Have Never Been Higher
Before You Go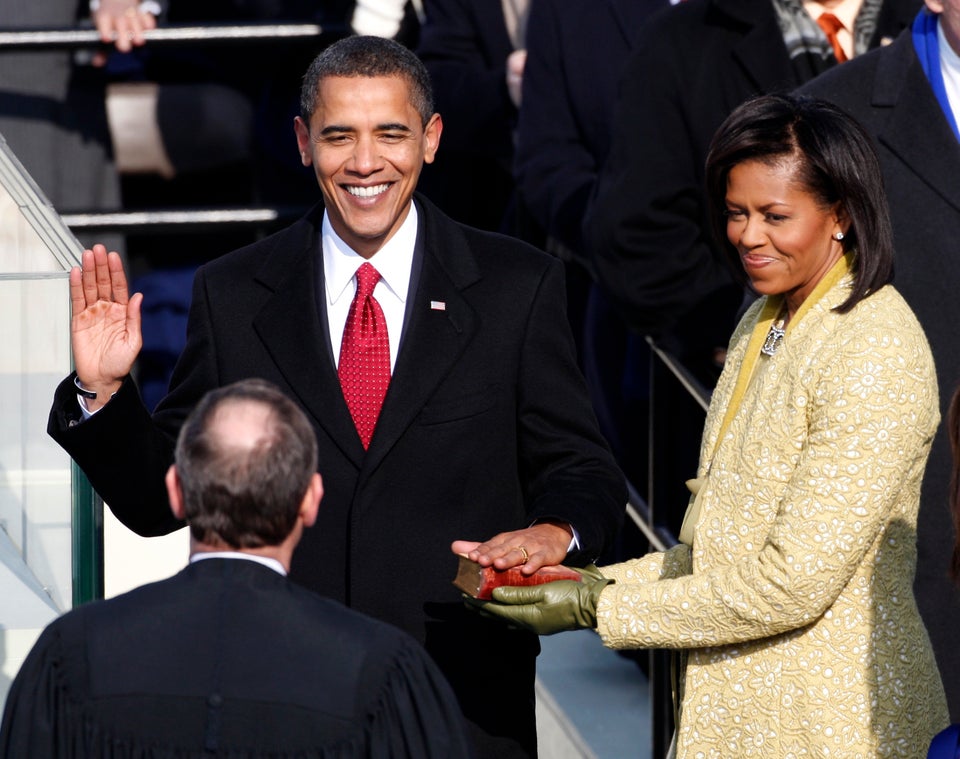 Obama And The Supreme Court Through The Years
Popular in the Community