WASHINGTON -- Ahead of Tuesday night's Democratic presidential debate, the National Rifle Association criticized former Secretary of State Hillary Clinton and former Maryland Gov. Martin O'Malley for their records on gun control.
Neither Democrat had a problem returning the favor.
When candidates were asked to name their favorite enemy, O'Malley had only four words. "The National Rifle Association," he said to cheers.
Clinton, too, named the NRA as one of her top enemies because of the group's efforts to block gun control legislation, despite the growing number of mass shootings. Earlier in the debate, she noted that 90 people die every day in the U.S. because of gun violence. Congress hasn't done anything in response.
"This has gone on too long and it's time the entire country stood up against the NRA," Clinton said to applause. "The majority of our country supports background checks, and even the majority of gun owners do."
Clinton, O'Malley and Lincoln Chafee all boasted about their F ratings from the NRA. Bernie Sanders bragged about his D- rating, too. Jim Webb was the only one in good standing with the gun group, with a 92 percent rating.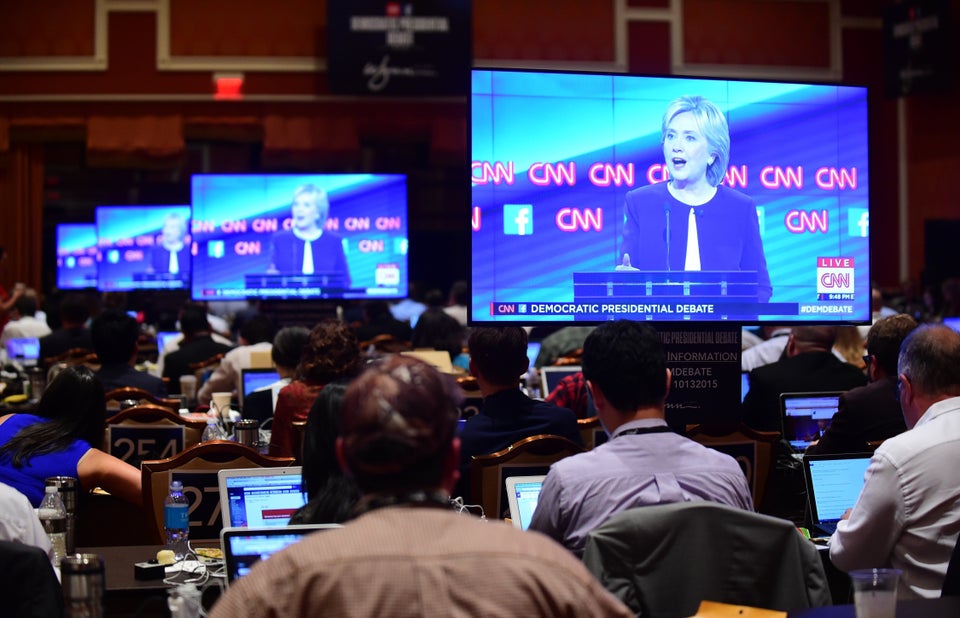 Democratic Debate 2016
Popular in the Community