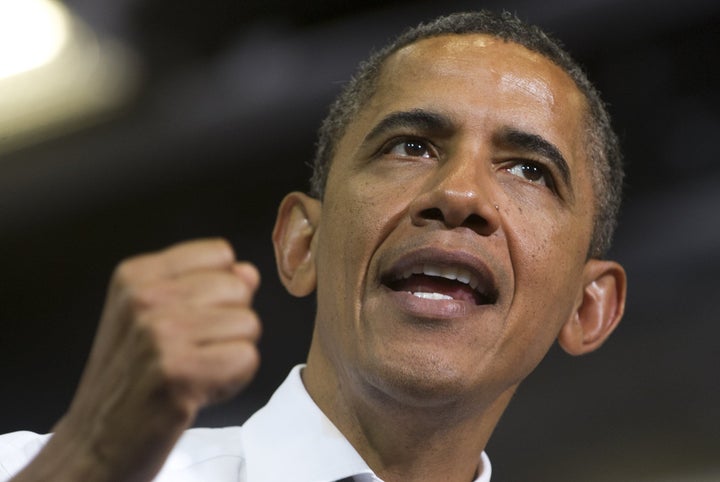 WASHINGTON -- In the wake of the Supreme Court upholding the Affordable Care Act, Republicans have doubled down on their commitment to repeal the legislation. On Wednesday, the House GOP plans to hold a repeal vote, hoping that the issue will fire up their base much as it did Tea Partiers in 2009. Conservative groups like Americans for Prosperity and the American Action Network are spending millions of dollars to hit Democrats on health care reform.
Democrats, meanwhile, rather than declaring victory and shifting to other topics, are betting that the issue is a winner for November and are going on the offense against their Republican counterparts.
There is strong support, however, for individual provisions within the law. Those include allowing young adults to stay on their parents' health care plans, barring insurers from discriminating against individuals with preexisting conditions and prohibiting insurance companies from charging women higher premiums than men.
In a new memo provided to The Huffington Post, Democratic pollster Anna Greenberg argues that in light of this data, Democrats should not shy away from attacking Republicans on the substance of repeal.
"There might be one school of thought that would say, we should push back on repeal as a distraction that they're not really focusing on the economy," Greenberg said in an interview. "It's fine to say that, but I think there's more power in pointing out specifically what they would take away from people, and that they would do nothing to fix the problems that we have in the health care system."
The Democratic Congressional Campaign Committee is out with new ads against vulnerable Republican House members making this point. In an ad against Rep. Mary Bono Mack (R-Calif.), for example, a woman named "Carla" says that a breast cancer screening saved her life.
"Carla doesn't know that her Congresswoman Bono Mack may vote to repeal the law that added preventative coverage to Medicare," the narrator says. "Your member of Congress may vote to repeal important health care benefits for everyday Americans. But she protected 'generous' health plans for Congress at taxpayer expense."
Greenberg argued that over time, support for the law will increase as people see the effects of its most popular provisions. Even Senate Minority Leader Mitch McConnell (R-Ky.) has acknowledged that it would be harder to take away health care reform once it's in place.
Greenberg had two pieces of messaging advice for Democrats: Talk about the popular pieces of Obamacare and the effects of taking them away, and stress that Republicans have not released an alternative plan.
"I can tell you that even in the last cycle, in 2010, when health care was part of why we lost the House ... if you tested the idea that your opponent would want to take away limiting the lifetime cap on benefits or the preexisting conditions provision, that was actually a pretty strong hit on the Republicans," said Greenberg. "The problem is when you attached it to the actual ACA. But on their own, they are very popular and people don't want them taken away. So that would be my starting point."
The Republican Party remains divided over what to do about these popular provisions if the law is repealed after the 2012 elections. While some lawmakers say they absolutely would like to ensure, for example, that young adults can stay on their parents' health care plans, others say the federal government should not mandate it.
One candidate in a tight race who has gone headfirst into the health care issue is Heidi Heitkamp, the Democratic candidate for North Dakota's open U.S. Senate seat. In late June, before the Supreme Court issued its ruling, Heitkamp released a popular ad defending her support for the Affordable Care Act -- a rare move in a red state. She talked about the popular provisions in the law, saying that there is "good and bad in the health care law, and it needs to be fixed."
Mark Mellman, the pollster for Heitkamp's race, agreed with Greenberg that Democrats should be playing up the popular aspects of the law that would be taken away with repeal.
"Heidi had it right exactly," said Mellman. "The point is to let people know that you think there are good things and bad things in the law and some things need to be changed. ... But at the end of the day, what the Republicans want to do is get rid of all the good things that people like.
"Explaining what Republicans want to take away, what they voted to take away, puts the onus back on them," Mellman added. "I think that's the right way to deal with the issue."
Read the Greenberg Quinlan Rosner Research memo:
Before You Go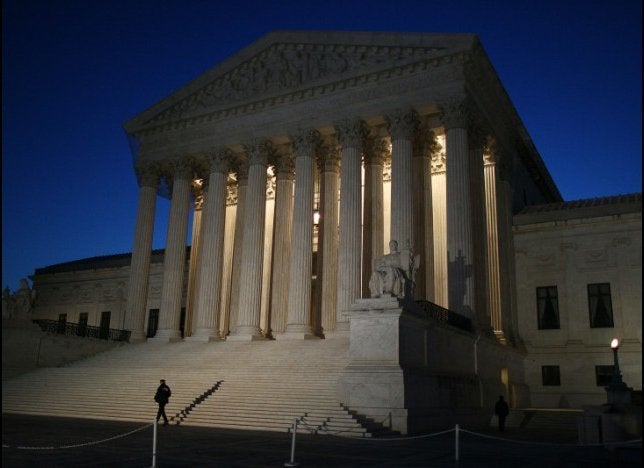 Political Reaction To Health Care Ruling
Popular in the Community