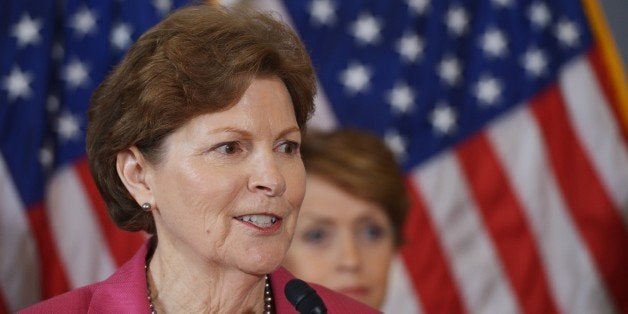 SOMERSWORTH, New Hampshire, May 11 (Reuters) - Barack Obama and his Democratic allies in the U.S. Congress have grown more confident in recent months about their ability to use the president's signature healthcare law as a draw rather than a liability in this November's midterm elections.
Three races in New Hampshire illustrate the challenge, offering a test of whether Democrats can overcome voter skepticism about the 2010 Affordable Care Act. The law, aiming to expand health insurance coverage to millions more Americans, has come under sustained attack from Republicans.
The president has urged Democrats campaigning in the Nov. 4 congressional elections not to run away from "Obamacare", but instead to "forcefully defend" it. Obama has said that a surge in enrollment shows the system is running smoothly now, after its disastrous debut last October.
New Hampshire, which is closely divided between Democrats and Republicans, is one of about 10 states where Republicans hope to make gains in order to pick up six seats they need to put the Democratic-led Senate under their control.
Senators Jeanne Shaheen of New Hampshire, Kay Hagan of North Carolina and Mary Landrieu of Louisiana have been among the Democratic targets of anti-Obamacare ads by conservative groups such as Americans for Prosperity.
Republicans are counting on voter antipathy toward Obamacare to try to take charge of the Senate and expand their majority in the House of Representatives. But while Obamacare may now be working better, national polls clearly show more people disapprove than approve of the law.

HOPING FAMILIARITY BREEDS SUPPORT
In New Hampshire, Shaheen and Representative Carol Shea-Porter, a fellow Democrat, were among the earliest advocates of the healthcare law. The state's other Democratic Representative, Ann Kuster, was elected after the law passed, but also backs it.
Shaheen said in an interview she shared Obama's view that as Americans get to know Obamacare, they are embracing it. Shaheen said there was "a lot of misinformation" about the law. "The reality is, it's beginning to work for people," she said.
But 51 percent of New Hampshire adults oppose Obamacare while just 37 percent support it, the University of New Hampshire Survey Center reported last month in a WMUR-Granite State poll. Sixty-one percent of the state's voters think medical costs will increase under the act.
"The perception is, 'it will hurt my family and costs will go up'," said Andrew Smith, director of the center. "In a political campaign, that is a big boulder to push uphill."
Skeptics include people like Derek Gagnon, a 33-year-old auto mechanic who says he would not even consider voting for anyone who had backed the Affordable Care Act.
He has no health insurance, but he also says he has no intention of signing up for the private insurance offered through the government-run website, HealthCare.gov.
"I shouldn't be forced to do something like that in a free country," said Gagnon, referring to the law's requirement, known as the "individual mandate," that almost all legal U.S. residents buy health insurance or pay a fine.
"I'll pay the fine this year and next year," Gagnon said at a frozen yogurt store outside New Hampshire's state capital, Concord. "Maybe I won't have to pay it the third year, because by then Obama will be out of office."
Gagnon's distaste for the individual mandate dovetails with a principal line of conservative attacks nationally on the law.
Obamacare is meant to extend subsidized health coverage to millions of uninsured Americans through new online private insurance markets and an expansion of the Medicaid program for the poor. But conservative critics portray it as a government intrusion in a major sector of the economy that will hurt job growth and erode freedoms.
Shaheen's leading Republican opponent in the Senate race, Scott Brown, is betting that theme will resonate in New Hampshire, where the state's famous motto is "Live Free or Die."
In April, Brown kicked off his candidacy with the declaration that New Hampshire could "Live Free or Log On" - a caustic reference to signing up online for Obamacare.
Lately, he has been traveling the state on an "Obamacare Isn't Working" tour. Brown, a former senator from neighboring Massachusetts, says the act should be completely repealed and the issue of healthcare reform should be left to the states.
Brown has been rising in the polls against Shaheen. But she was ahead 45 to 39 percent in a recent WMUR-Granite State poll.

MORE THAN HEALTHCARE AT STAKE
Dean Spiliotes, a New Hampshire political analyst, said Shaheen, a former New Hampshire governor, still had political capital in the state, and he doubted the healthcare issue alone could defeat her.
"People view her as not an ideologue. That has helped her with voters," said Spiliotes, a political science professor at Southern New Hampshire University. "If Obamacare rises to the level of taking out Jeanne Shaheen, there is something larger going on."
To be sure, Obamacare faces unique challenges in New Hampshire. Just one insurance company in the small state offered insurance policies through the program this year, and the insurer doesn't cover healthcare in 10 of the state's 26 hospitals, deficits Shaheen and Shea-Porter have been working to fix.
Spiliotes said New Hampshire Democrats are defending Obamacare "but they are kind of doing it in fits and starts. It's not a uniform, rah-rah kind of support."
In one hopeful sign for Democrats, enrollment in Obamacare in the state of 1.3 million people has reached 40,000 - double the number that had been expected.
Shea-Porter, a former social worker who came to Congress in 2006 campaigning on healthcare reform, said she would never run away from healthcare reform, even though she has been critical of its implementation.
"In my mind, this was a great joy and a triumph to be able to vote for healthcare for millions of Americans who had none," she said. "I am always going to support it."
That said, she understands the political perils for Democrats of Obamacare. She lost her seat in Congress in 2010 elections after her vote for the law, only to be re-elected in 2012. Her 2014 race is considered a toss-up although her Republican opponent has yet to be chosen in a September primary.
Shea-Porter, who met last week with recent healthcare enrollees in Somersworth, said she is aware of the qualms some people have, including wariness of providing personal information on a government website.
But she said the best way to advertise Obamacare's benefits is to publicize the stories of people who signed up and discovered that "nothing terrible happened."
Patrice Glynn, 54-year-old New Hampshire resident, is already convinced. Glynn, a diabetic, lived without health insurance for nine months after she lost her job and before she signed up on HealthCare.gov. "If it was so bad, would 40,000 people be on it?" she asked. (Editing by Caren Bohan and Frances Kerry)

Before You Go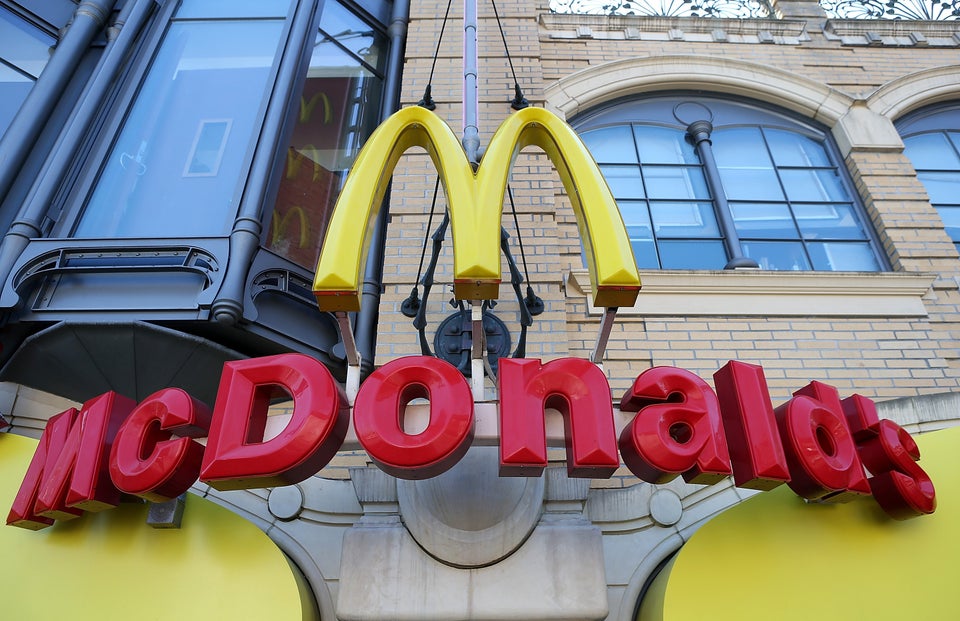 Obamacare Haters
Popular in the Community