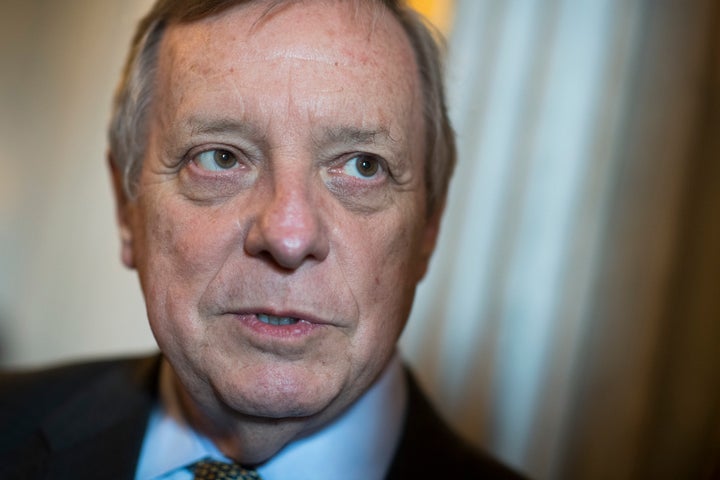 WASHINGTON ― Top Democratic leaders said Sunday that their party welcomes people who are pro-life, despite the party being strongly defined by its support for abortion rights.
"Of course," House Minority Leader Nancy Pelosi (D-Calif.) said on NBC's "Meet the Press."
"I have served many years in Congress with members who have not shared my very positive, my family would say 'aggressive', position on promoting a woman's right to choose," she said. "But what you asked... was about what unifies Democrats. Our values unify us. We are unified with our commitment to America's working families about job creation, about budget policies that invest in the future, good-paying jobs."
Senate Minority Whip Dick Durbin (D-Ill.) said it's fine if an elected Democratic official personally opposes abortion, but from a policy standpoint, he or she must support a woman's right to choose.
"When it comes to the policy position, I think we need to be clear and unequivocal," Durbin said on CNN's "State of the Union." "As long as they are prepared to back the law, Roe vs. Wade, prepared to back women's rights as we have defined them under the law, then I think they can be part of the party."
The issue is in the forefront because of recent drama over the Democratic National Committee last week endorsing a Democratic candidate for mayor of Omaha, Nebraska, who has a record of voting against abortion rights. Among other progressives, NARAL Pro-Choice America President Ilyse Hogue torched the DNC for making a "politically stupid" move.
Sen. Bernie Sanders (I-Vt.) went to Omaha last week to rally for Heath Mello, who is trying to unseat the city's current GOP mayor. He said Sunday that he didn't think the intraparty scuffle was that big of a deal.
"I have a 100 percent lifetime pro-choice voting record," Sanders said on CBS' "Face The Nation."
"But if we are going to become a 50-state party, if you're going to go to Omaha, Nebraska, which has a Republican governor, two Republican senators, all Republican Congress people, Republican legislature, you know what?" he continued. "If you have a rally in which you have the labor movement, and the environmentalists, and Native Americans, and the African American community, and the Latino community coming together, saying, 'We want this guy to become our next mayor,' should I reject going there to Omaha? I don't think so."
Sanders pointed out that Mello's opponent is also anti-choice.
"And she is inviting Scott Walker, one of the most reactionary, anti-choice governors, anti-labor governors, anti-education governors, to campaign for her," he said. "The choice is clear. And I hope very much the Democratic candidate there wins."
Before You Go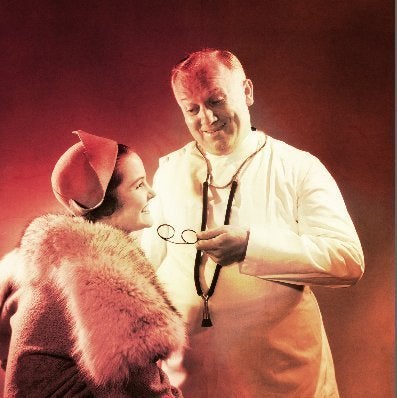 Myths About Abortion That Need To Be Busted
Popular in the Community