And this year, Democrats do not lack candidates capable of mounting a serious bid for the seat.
Chief among them: Randy "IronStache" Bryce, a union ironworker and Army veteran, whose internet fame and fundraising prowess have already nabbed him the endorsement of the Democratic Congressional Campaign Committee.
Democrats' head start in a district where their odds have suddenly improved demonstrates the importance of recruiting and supporting strong candidates even in deeply Republican territory.
"Run strong candidates everywhere, because you never know what's gonna happen. If you do that, you can take advantage of situations like this," said Mike Mikus, a Pittsburgh-area Democratic campaign consultant who has worked for the DCCC.
Jesse Ferguson, an alumnus of the DCCC as well as Hillary Clinton's presidential campaign, noted that even without unexpectedly positive circumstances, there is nothing to lose and everything to gain from running candidates in tough seats.
"You don't win a fight if you don't show up for it," Ferguson said. "By having candidates in these districts, we might have a shot to win in a place we didn't think we would ― or we might have a shot to make our case and convince some voters even if we come up short."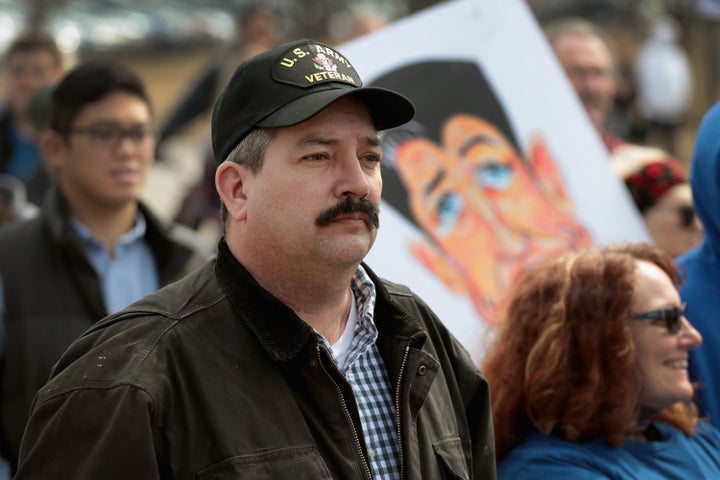 This year's series of fortuitous electoral coincidences make that an obvious takeaway for Democrats.
Months before Ryan's resignation, Democrats found themselves in a suddenly competitive fight for an open U.S. Senate seat in Alabama after it emerged that Republican candidate Roy Moore had pursued sexual relationships with teenage girls. Having former U.S. Attorney Doug Jones in the contest allowed Democrats to take advantage of changing circumstances. (Jones went on to win his race in December.)
But as recently as 2016, the national Democratic Party did not even try to compete in many districts, including some that were genuinely competitive.
For example, former Rep. Tim Murphy, a Republican whose October resignation from Pennsylvania's 18th Congressional District paved the way for a Democratic special election win in March, ran unopposed in 2014 and 2016.
Murphy would likely still have won in those election cycles, according to Mikus.
However, if the party had paid more attention to the district and run better candidates against Murphy in "the 2006 and 2008 wave years when other Republicans in the area were being defeated," he would have been eminently beatable, Mikus ventured.
No official Democratic Party organ tried to recruit Bryce, according to Lauren Hitt, his campaign's communications director. Instead, it was the Working Families Party, an electoral organization that functions as a progressive faction of the Democratic Party, that approached him about running.
Bryce, who was active in his local union's political work, was initially skeptical of the opportunity, recalled Rebecca Lynch, political director of the Wisconsin Working Families Party. At that point, Bryce had already run for state and local offices three times and lost.
But Bryce, who eventually relented to the Working Families Party's entreaties, immediately drew a positive response. He became famous overnight in June after announcing his candidacy in a viral introductory video that depicted his struggle to care for his chronically ill mother.
The image of a burly hard hat-clad ironworker taking on a polished Ryan, the GOP's chief apostle of trickle-down economics, proved to be an irresistible formula for the Democratic Party's energized grassroots.
Bryce has since raked in $4.75 million in donations ― 75 percent of it in increments of $200 or less, according to his campaign. (The latest official financial disclosures, which date to the end of 2017, show him with a $2.7 million haul.)
"There is a need to make space at the table in the Democratic Party for candidates that represent working people who would normally not be recruited to run for a seat like this by XYZ establishment organization."
And in an era of ideological division, Bryce's bid has earned the backing of both establishment-aligned groups like NARAL Pro-Choice America and End Citizens United, as well as Sen. Bernie Sanders (I-Vt.) and more left-leaning outfits like Progressive Change Campaign Committee and Democracy for America.
"Was Bryce and his energy and resources the main reason Ryan is calling it quits? Probably not," said Zac McCrary, a partner at ALG Research, a top Democratic polling firm. "But did it contribute to his decision by putting that seat in play in a way it hasn't been in decades? Absolutely."
For Lynch, Bryce's ability to defy the standard candidate formula not only gives a boost to Democrats, but also the party's progressive wing, which has sometimes fought for the party to get behind candidates without deep pockets and a more traditional pedigree.
"There is a need to make space at the table in the Democratic Party for candidates that represent working people who would normally not be recruited to run for a seat like this by XYZ establishment organization," Lynch said.
Democrats still face challenging odds in southeastern Wisconsin's 1st District, which encompasses the cities of Kenosha and Racine, along with more rural areas and Ryan's hometown of Janesville.
Barack Obama narrowly won the district, albeit when it had slightly different borders, in 2008. And Donald Trump beat Clinton there by about 10 percentage points in 2016, making it well within Democrats' reach in a wave year. (By contrast, in Pennsylvania's 18th Congressional District, where Democrat Conor Lamb eked out a win in a March special election, Trump won by nearly 20 points.)
Now the party has the benefit of both an energized voter base and at least one candidate in the district with a sophisticated organization and substantial name recognition, according to McCrary.
"You have now a Democratic candidate there very far advanced in terms of running a race, whereas you have Republicans there back to square one," McCrary said.
Indeed, with the departure of Ryan, who has held the district since 1998 and had already raised some $11 million, the nonpartisan Cook Political Report downgraded the district from "Solidly Republican" to "Lean Republican."
With a few short months to go ahead of the Aug. 14 primary, Democrats hope that state Republicans become mired in an expensive contest for the GOP nomination. Prominent Republicans rumored to be considering a run in the district include Wisconsin state Assembly Speaker Robin Vos, who hails from the district, and former White House chief of staff Reince Priebus, a longtime Wisconsin GOP power broker.
However, Bryce is also not alone in the Democratic field. Cathy Myers, a public school teacher, school board member and local union leader, is competing in the race, though she has thus far failed to develop anything comparable to Bryce's level of national attention or campaign funds. Myers has accused the DCCC of sexism for endorsing Bryce as part of the party's "Red to Blue" program targeting GOP-held seats.
And with a June 1 deadline to get on the ballot, there is still a chance for other candidates to jump in as well.
Republicans are eager to paint Bryce as too liberal for the district. Bryce's support for "Medicare for all" and recent announcement that he backed the abolition of the Immigration and Customs Enforcement agency put him firmly on the party's left wing.
"With positions like those, it sounds like he'd be a better fit for San Francisco than Janesville," deadpanned Republican National Committee spokesman Michael Ahrens.
Ferguson argued that Bryce's progressive views at the very least are not a liability.
"The right question in most districts is not whether a candidate is too far to the left or too far to the center, but rather whether the candidate comes across as genuine, honest, authentic, and comfortable in his or her own skin," Ferguson concluded. "One of the powers of Randy Bryce's candidacy is that voters know why he's in it, they know what he's about and they don't have any doubt that he believes what he's saying."
Before You Go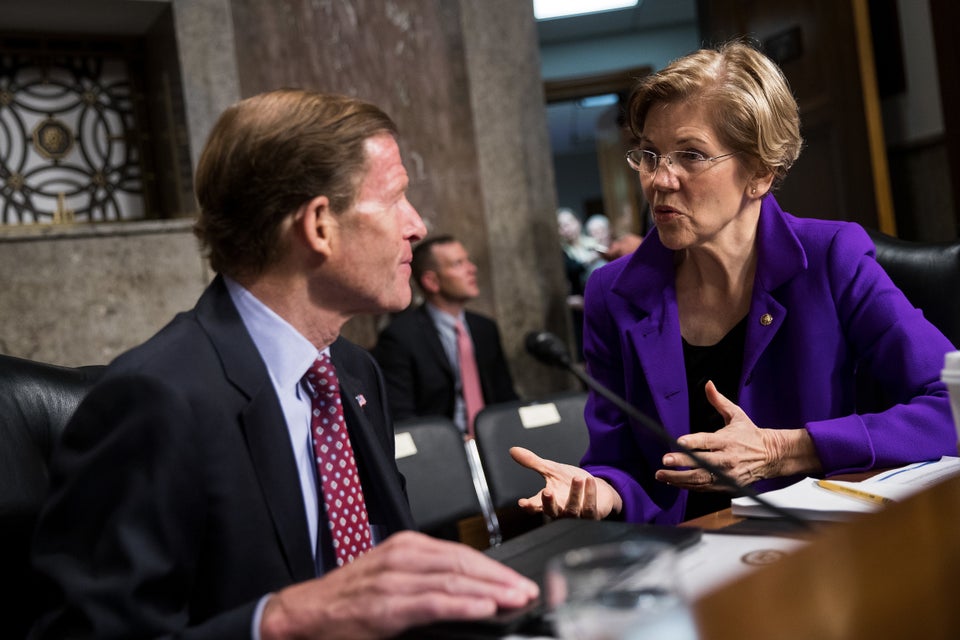 2017 Scenes From Congress & Capitol Hill