The amendment, proposed by Sen. Steve Daines (R-Mont.), would have expanded Medicare to the entire U.S. population ― a policy idea that progressives increasingly view as a key litmus test at the ballot box.
Daines did not actually support his amendment. Rather, he offered it on the floor in a clever attempt to force vulnerable Democrats from red states who are up for re-election in 2018 to cast tough votes. While most progressives believe the nation should have a single-payer health care system, polling shows such an idea is viewed less favorably by the country as a whole.
"President Trump talks about making America great again. The Democrats, they want to make America England again," Daines told reporters on Thursday, referring to the British health care system.
Nearly every Democrat from a red state joined Republicans in voting against the amendment, including Sens. Heidi Heitkamp of North Dakota, Joe Manchin of West Virginia, Jon Tester of Montana and Joe Donnelly of Indiana. Sen. Claire McCaskill, a vulnerable Democrat from Missouri who is also up for re-election next year, joined 43 of her Democratic colleagues in simply voting "present."
Abstaining let Democrats sidestep the thorny vote that both sides of the aisle recognized as a stunt. Vulnerable Democrats, meanwhile, got an opportunity to join Republicans and cast themselves as capable of working across the aisle.
Daines' attempt to divide Democrats was undercut on Wednesday after Sen. Bernie Sanders (I-Vt.), a key advocate of single-payer, announced he would oppose the amendment. Sanders popularized "Medicare for all" among progressives during his presidential campaign last year, and is expected to introduce legislation later this summer that would implement a single-payer system.
Speaking from the Senate floor before the vote, Sanders gamely congratulated Daines and his GOP colleagues for finally coming around to the idea of single-payer. He then offered Daines a deal: Sanders said he would vote in favor of the amendment if a handful of Republicans did too.
"All we need is five votes, guys!" Sanders shouted as he strode through a group of smiling Republicans who clearly had no intention of taking him up on the offer.
It was clear the vote provided all senators a brief moment of levity amidst what has been an intense week of furious negotiations over the GOP health care bill.
At one point during the vote, McCaskill, along with Sens. Kristen Gillibrand (D-N.Y.) and Debbie Stabenow (D-Mich.), surrounded Daines on the floor and chastised him for his wily attempt to push through a single-payer program.
"This is what's called a trick!" McCaskill could be heard saying. She offered to vote for the amendment if Daines did as well.
Sen. Lisa Murkowski (R-Alaska) jokingly entertained the idea of voting for the amendment.
"I've gotta think about this!" she yelled, moments before voting against it.
Even Sanders was in good spirits. At one point on the floor, he approached Sen. Lindsey Graham (R-S.C.), grasped him by the shoulders, and playfully attempted to physically lead him back to the dais in hopes of changing his vote in favor of the amendment.
Daines' amendment aside, there is some evidence that Democratic leaders are warming up to the idea of running on single-payer. Senate Minority Leader Chuck Schumer (D-N.Y.), for example, raised eyebrows earlier this month when he said that a single-payer health care system is now "on the table."
Before You Go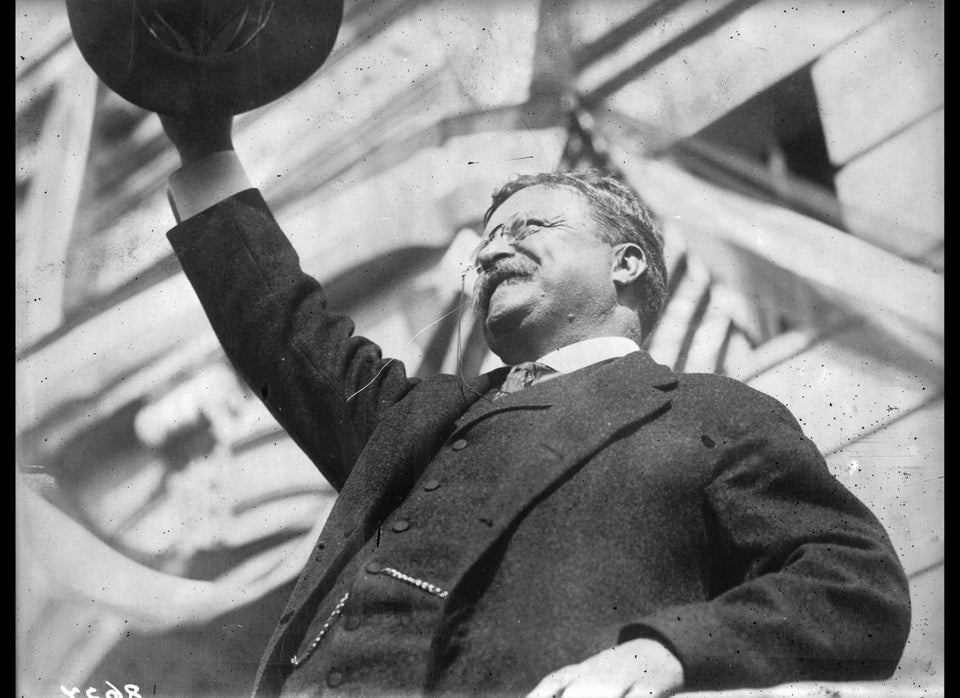 Health Care Reform Efforts In U.S. History
Popular in the Community