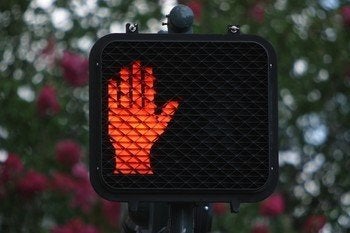 The number of Obama nominees being blocked by Senate Republicans dropped under 100 this week, as Lael Brainard was confirmed as the Treasury Department's undersecretary for international affairs by half of the Republicans and all of the Democrats. The process took 13 months.
Democrats are stepping up efforts this week to overcome GOP holds, often placed with anonymous secrecy, on a number of Obama nominees being blocked from a variety of positions.
"This is not about controversial nominees," Sen. Sheldon Whitehouse (D-R.I.) told NPR. "This is about politics, plain and simple -- bare-knuckled politics of obstruction."
Sen. Claire McCaskil (D-Mo.) spoke on the Senate floor Tuesday and urged her Republican colleagues to stop their "secret hold shenanigans."
"I rise today to talk not about obstructionism, but rather about transparency and the rules," Sen. McCaskill said. "If you wanted to oppose somebody, no problem, you wanna hold somebody, that's your right as a Senator, but own it. Own it," McCaskill suggested.
She continued: "You're not here to be in a backroom making a deal to leverage something for some kind of pork you want in your district. You know what you're here for? You're here to do the people's business. And if you have an objection to a nominee, you should tell the public you have that objection, and frankly, you owe the public and explanation why."
Sen. McCaskill then proposed bringing the held nominations to the floor, only to have Sen. John Kyl (R-Ariz.) object to each one, on the behalf of unnamed colleagues.
In an attempt to clear up a backlog of stalled judicial nominees before the upcoming Supreme Court nomination and confirmation process, Sen. Whitehouse similarly took steps to move a number of Obama nominees through, with similar objections from Sen. Kyl.
As NPR reports, however, Tuesday was not a completely lost day for Obama nominees:
Two long-stalled district court judges got confirmed Tuesday, and holds were lifted on a nominee for assistant attorney general and two for circuit courts -- they'll be voted on Wednesday and Thursday.
Watch Sen. McCaskill attack secret holds:
REAL LIFE. REAL NEWS. REAL VOICES.
Help us tell more of the stories that matter from voices that too often remain unheard.