The Democratic Congressional Campaign is investing $275,000 in Archie Parnell's campaign to fill a vacant South Carolina seat in the U.S. House of Representatives.
The modest funding marks the national party's first finacial foray into the race for South Carolina's 5th Congressional District, a heavily Republican seat vacated by White House budget director Mick Mulvaney. The DCCC also has sent three field organizers to the district to increase Democratic turnout, particularly among black voters.
The DCCC, House Democrats' election fundraising arm, has stuck to a strategy of placing big bets only on seats where polling shows it can win, despite criticism from some progressive activists for not backing special election candidates earlier and more aggressively.
In a statement announcing the cash infusion, DCCC spokesman Cole Leiter emphasized that Democrats were looking beyond Parnell's race to long-term party-building efforts in the region.
"This investment will help turn out – and provide key lessons on – crucial voters for South Carolina's Fifth Congressional District and the 2018 midterms more broadly," Leiter said. "We're proud to make this investment in organizing staff, African-American radio, mail, digital, and other targeted voter outreach in the final weeks of this campaign, and support a candidate like Archie Parnell who will stand up and fight for the smart, responsible kind of leadership this community needs."
On Saturday, Democratic National Committee Chairman Tom Perez, DNC Associate Chairman Jaime Harrison and American Federation of Teachers President Randi Weingarten canvassed for Parnell to kick off the DNC's "Resistance Summer" grassroots organizing initiative.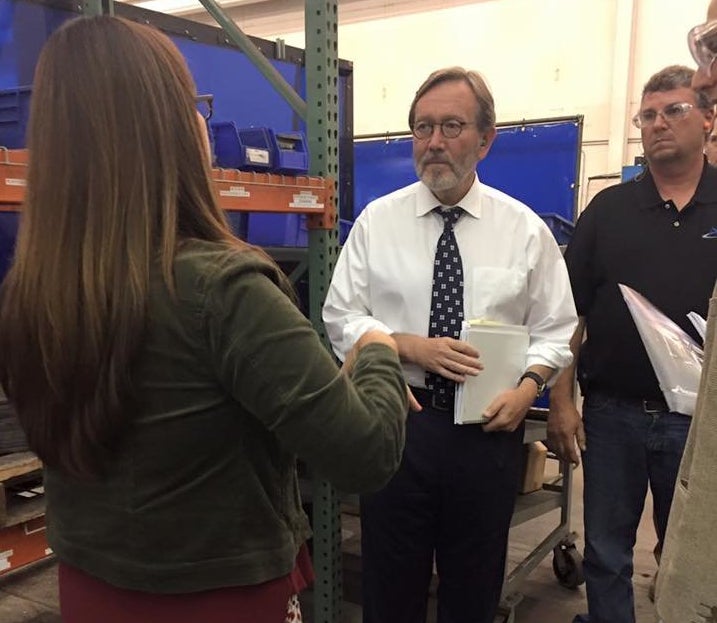 Parnell, 66, a tax attorney, faces real estate developer and former Republican state Rep. Ralph Norman, 63, on June 20.
The national Democratic Party clearly has higher hopes for Georgia's 6th District, where voters head to the polls on the same day. The DCCC has poured more than $5 million into the campaign of Democrat Jon Ossoff, a 30-year-old filmmaker, who faces Republican Karen Handel in the largely affluent, increasingly diverse suburban Atlanta district. Ossoff leads Handel by 1 percentage point, according to a recent poll.
By contrast, Parnell trails his GOP opponent by 10 percentage points, according to a poll conducted by Anzalone Liszt Grove Research on behalf of Parnell's campaign. That's an improvement over a 16-point deficit in March, according to the same poll.
Parnell, who previously held a top post at investment giant Goldman Sachs, is running a campaign focused on bread-and-butter issues that highlights ― and at times, makes light of ― his mild demeanor and expertise in the tax code.
He has attacked Norman for backing an increase in the Social Security retirement age, which Parnell opposes. He also opposes the Republican health care legislation, and favors safe importation of prescription drugs.
Parnell nonetheless faces a steep climb in a rural district that elected President Donald Trump by 17 percentage points in November, according to official data collected by Daily Kos and shared with HuffPost. Mulvaney defeated his Democratic challenger by more than 20 points.
Calling all HuffPost superfans!
Sign up for membership to become a founding member and help shape HuffPost's next chapter
BEFORE YOU GO
PHOTO GALLERY
Best Photos From Trump's First 100 Days