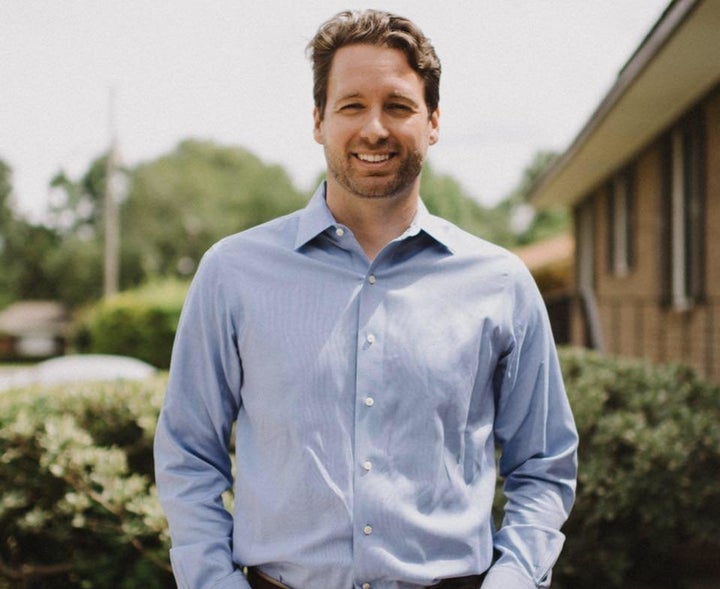 Rep. Mark Sanford's upset loss in the Republican primary on Tuesday has raised Democrats' hopes that they can flip South Carolina's 1st Congressional District in November.
Katie Arrington, 47, a state lawmaker and executive at a military contractor, defeated Sanford on the grounds that he was insufficiently supportive of President Donald Trump. National and state-level Democrats suggest that the same steadfast support for Trump and his agenda that propelled her in the primary will prove a liability in her general election matchup against Democrat Joe Cunningham.
Already, Cunningham, 36, a construction law attorney and yoga studio owner, has nearly matched her fundraising haul.
The presence of Arrington on the ticket, rather than the more independent and cash-rich Sanford, adds to what Democrats say are advantageous demographic trends in the district. An influx of liberal families and retirees from outside South Carolina into its Lowcountry region has been nudging the area's politics in a more Democratic direction, according to several party officials.
"It is a perfect storm and an opportunity for us to pick that seat up," said Trav Robertson, chairman of the South Carolina Democratic Party.
The 1st District encompasses a narrow swath of land along the lower half of the state's coastline, along with an inland section gerrymandered to pick up some outer Charleston suburbs. The largest concentration of votes can be found in the solidly Democratic Charleston County and in the comfortably Republican areas around Beaufort and Hilton Head Island.
Democratic officials are now arguing that at least some of the district's more affluent, educated Republicans can be convinced to vote for a moderate like Cunningham. Those voters lean fiscally conservative, but are not nearly as right-wing on cultural issues or as steadfast in their support for Trump as Republicans in other parts of the state.
In 2016, Trump significantly underperformed Sanford, winning in the 1st District by 13 percentage points ― the smallest margin of victory in any of the six South Carolina districts where he defeated Hillary Clinton. Sanford was re-elected by 22 points.
Cunningham commissioned a poll in March that found Trump was relatively unpopular in the district. Forty-six percent of its voters hold a favorable opinion of the president, compared with 47 percent who do not, according to the survey conducted by Public Policy Polling. 
And some election watchers agree with Democrats' assessment that their standing has improved in the 1st District — albeit modestly. Sabato's Crystal Ball, an election newsletter produced by the University of Virginia's Center for Politics, moved the district from "Solid Republican" to the slightly more tenuous status of "Likely Republican."  
My opponent Katie Arrington wants to go to Congress to serve Donald Trump. I want to go to Congress to serve the Lowcountry.

Joe Cunningham
Democrats plan to use Arrington's embrace of Trump to try to pick off some of those voters. In a reference to the president's indefatigable media surrogate, Arrington declared in April that she would be "the Kellyanne Conway of the Congress." Cunningham is already practicing his retort to that line.
"My opponent Katie Arrington wants to go to Congress to serve Donald Trump. I want to go to Congress to serve the Lowcountry," he told HuffPost.
Democrats also plan to highlight Arrington's support for oil and gas drilling off South Carolina's coast. Both Sanford and Cunningham, who is a trained ocean engineer, declared their opposition when the Trump administration announced plans to open up more areas to offshore drilling.
Arrington's support for offshore drilling could prove toxic in the 1st District where coastal views and beach-related tourism are key drivers of the economy, Democrats argue.
"Some of these folks who are Republicans have million-dollar homes in Beaufort County and in Charleston ― they don't wanna look out their windows at huge oil rigs," said Jaime Harrison, a former chairman of the state's Democratic Party who is now an associate chairman of the Democratic National Committee. "What you'll find in South Carolina, which is very unique, is that we have some Republicans who are very environmental."
Arrington campaign spokesman Andrew Boucher did not directly address the criticism of her support for offshore drilling. He maintained that Arrington's success as a businesswoman who began her career working the graveyard shift at Denny's, as well as her support for conservative policies and infrastructure investment, would carry her to victory.
"She'll be campaigning hard throughout the district, talking to Republicans, independents, and Democrats about her agenda of economic opportunity," Boucher said.
"At a time when the economy is growing and unemployment is at record lows, Joe Cunningham and the D.C. Democrats are pushing the failed progressive policies of the past," he continued. "The voters won't be fooled."
It is a perfect storm and an opportunity for us to pick that seat up.

Trav Robertson, chairman of the South Carolina Democratic Party
In Cunningham, local Democrats believe they have a competitive candidate who is compatible with the district. Cunningham grew up in a Democratic home in Western Kentucky. The transformative impact of the Tennessee Valley Authority, a New Deal project, was part of his family lore.
He attended college in Charleston, a city he quickly "fell in love" with. Years later, he returned there to practice law.
Cunningham describes himself as a "commonsense Democrat."
For instance, he wants to fix the Affordable Care Act, which enables his wife to purchase reliable insurance on the individual market, but which he believes failed to do enough to control health care costs. He wants to empower Medicare to negotiate lower drug prices with pharmaceutical companies and he's open to gradually lowering the Medicare age to 55, even as he rejects the progressive crusade of Medicare for all. 
Cunningham emphasizes the need to restore bipartisanship to Washington, lamenting that "we are sending the same old folks to D.C. over and over again." He sees infrastructure investment ― and specifically the need to improve the 1st District's Wando Bridge and I-26 highway ― as a potential opportunity to collaborate with President Trump.
Still, Cunningham doesn't appear to hold any conservative views that set him apart from the Democratic mainstream. For example, he supports abortion rights and told HuffPost he opposes any new restrictions including a ban on abortions after 20 weeks. Pressed to name a stance that distinguishes him from the national Democratic Party, he touted his opposition to Rep. Nancy Pelosi (D-Calif.) becoming speaker of the House again.
"We need new leadership across the board, on both sides of the aisle," he said.
That's not going to stop Republicans from trying to paint Cunningham as a liberal who would be loyal to Pelosi, a favorite conservative target.
A spokeswoman for the Congressional Leadership Fund, a super PAC affiliated with current Speaker Paul Ryan (R-Wis.), called Cunningham's attempt to distance himself from Pelosi "laughable."
"The truth is he supports her liberal agenda," said Courtney Alexander, "and voters in South Carolina's 1st District aren't going to support a candidate who backs the Pelosi agenda."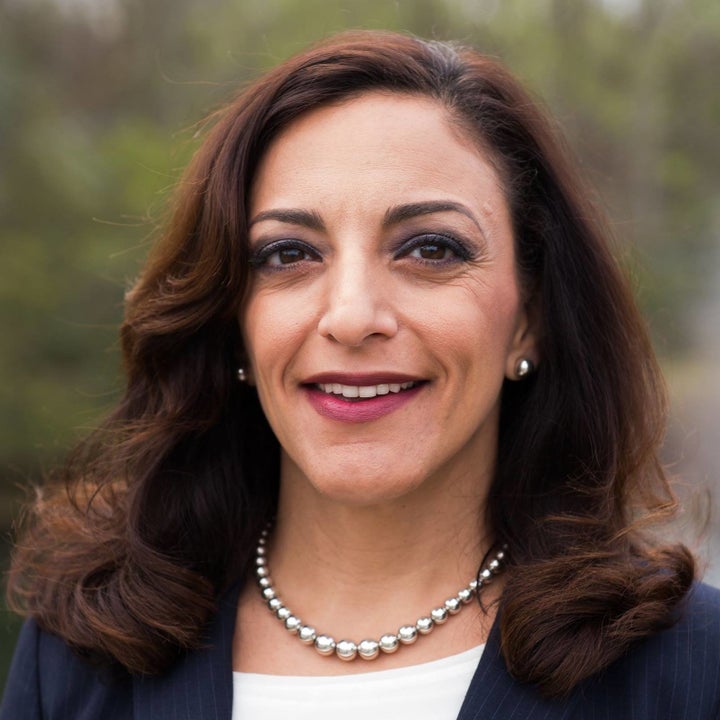 Although national Democrats have yet to announce any financial help for Cunningham, the Democratic Congressional Campaign Committee is monitoring the race closely.  
End Citizens United, a campaign finance reform group that has proven an effective fundraiser for Democratic candidates who forswear corporate PAC donations, has endorsed Cunningham. With the primary over, other groups may follow. (Going beyond End Citizens United's pledge, Cunningham is rejecting all PAC donations. As part of a separate term limits initiative, he has promised to serve no more than three terms if elected.) 
With South Carolina's Harrison in a DNC leadership post, the race could get more national attention than it otherwise might. Harrison, who splits his time between Washington and Columbia, South Carolina, said he plans to campaign heavily for Cunningham as the race heats up.
For now, Cunningham's bid has energized Democrats in the state still reeling from scandal in another district.
Archie Parnell, a Democrat who ran in South Carolina's 5th District, had come within 3 percentage points of flipping a heavily Republican seat in a June 2017 special election. His competitive run made him the darling of South Carolina Democrats. But the bottom fell out of Parnell's second campaign in May of this year, after it emerged that he had physically abused his former wife in 1973, prompting her to secure a restraining order against him. Parnell refused to drop out and won his primary on Tuesday, but state and national Democrats have abandoned him.
"Joe is the new Archie," said Yates Baroody, Parnell's former campaign manager. "He's the guy to beat. He's very well-positioned."
This story has been updated with comment from Arrington's campaign spokesman.
REAL LIFE. REAL NEWS. REAL VOICES.
Help us tell more of the stories that matter from voices that too often remain unheard.
BEFORE YOU GO
PHOTO GALLERY
2017 Scenes From Congress & Capitol Hill