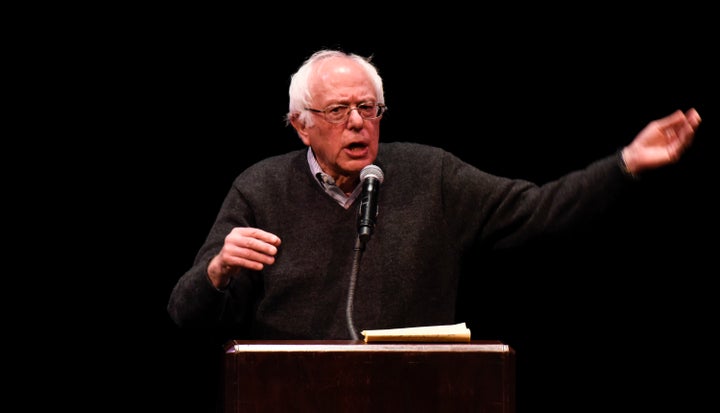 National Democrats plan to file a lawsuit Friday on behalf of voters who were affected by cutbacks to Arizona voting sites for the state's primary on March 22.
The state's most populous county, Maricopa, cut the number of sites where voters could cast their ballots from 200 during the 2012 presidential primary to just 60, and by 85 percent since the 2008 presidential primary. Thousands of voters waited in line, some for up to five hours, as a result.
Now, the Democratic National Committee, the Democratic Senatorial Campaign Committee and the Arizona Democratic Party are filing a joint lawsuit alleging that the state "needlessly disenfranchised" voters, and particularly voters of color, by reducing the number of voting sites so dramatically and by not counting provisional ballots cast. Hillary Clinton's campaign, which is represented by Marc Elias, who does legal work on behalf of the committees, will also join the suit. The campaign for Sen. Bernie Sanders (I-Vt.) announced on Thursday that it was also signing on.
"The handling of the primary election in Arizona was a disgrace," Sanders' campaign manager, Jeff Weaver, said in a statement. "People should not have to wait in line for five hours to vote. How many people were turned away? What happened in Arizona is part of a pattern of voter disenfranchisement by Republicans."
Arizona's "alarmingly inadequate number of voting centers resulted in severe, inexcusable burdens on voters county-wide, as well as the ultimate disenfranchisement of untold numbers of voters who were unable or unwilling to wait in intolerably long lines," the lawsuit reads, according to The Washington Post, which got an early copy.
The suit names Arizona Secretary of State Michele Reagan (R) and the Maricopa County Board of Supervisors as defendants, along with Maricopa County Recorder Helen Purcell, a Republican who initially blamed the primary's issues on "the voters, for getting in line." (She later took responsibility for the lines and said the reduction in voting sites was done as a cost-saving measure but proved to be a mistake.)
The DNC said in a press release Thursday that the suit "points out that more minority voters will likely be disenfranchised in future elections as the direct result of a new state law enacted in March, which makes it a felony for one voter to turn in a signed, sealed ballot to the county registrar on behalf of another voter" and that the state's policies "have imposed onerous burdens on Arizona voters generally and Maricopa County voters specifically, and threaten to drag the state backwards when it comes to discrimination."
Phoenix, a city with a majority nonwhite population, had one polling place for every 108,000 residents, while predominantly white communities were given more polling sites for significantly smaller populations. Stanton got his wish: The Justice Department is now investigating Maricopa County, asking it to explain its reasons for cutting the number of polling places.
"Republicans are using every tool, every legal loophole and every fear tactic they can think of to take aim at voting rights wherever they can," DNC Chair Rep. Debbie Wasserman Schultz said in a statement. "And what they're aiming at is clear -- they want nothing less than to disenfranchise voting groups who are inconvenient to them on Election Day. That's exactly what Arizona's officials did when they closed polling locations and rejected thousands of provisional ballots, and it's exactly what they'll continue to do if left unchecked."
A spokeswoman for the Maricopa County Recorder's office declined a request for comment from The Huffington Post, saying the office hasn't read the lawsuit yet.
Maricopa County likely wouldn't have been allowed to cut so many polling sites if the Voting Rights Act had as much strength as it once did. The Supreme Court gutted the landmark civil rights legislation in a controversial 5-4 decision in 2013. Until then, states with a history of racial discrimination, including Arizona, were required to get permission from the DOJ or in federal court to change their election procedures or laws and demonstrate that such measures wouldn't leave voters of color worse off.
The lawsuit reportedly asks the U.S. District Court of Phoenix to review the county's polling location plan for the general election in November. It also seeks to halt other state election policies that disproportionately affect racial minorities, who are more likely to vote for Democrats.
The lawsuit furthers the narrative that while Democrats care about making voting accessible, Republicans are eager to push laws cutting early voting and polling sites, eliminating same-day registration and requiring government-issued photo identification to vote, among other measures. But time is ticking: A problem voting rights advocates run into is that courts are wary of intervening to stop restrictive procedures or laws too soon before an election.
This article has been updated to reflect that Bernie Sanders joined the lawsuit.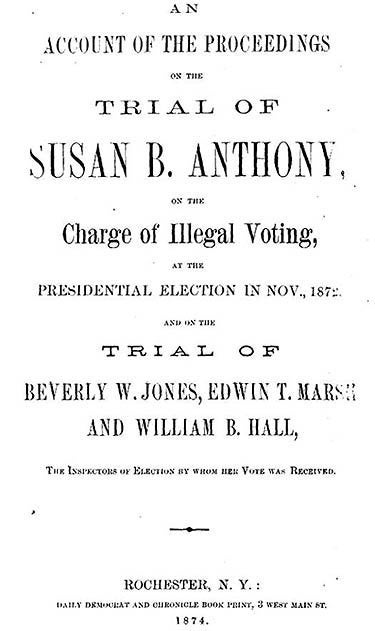 Historic Images Of Women Voting
Popular in the Community