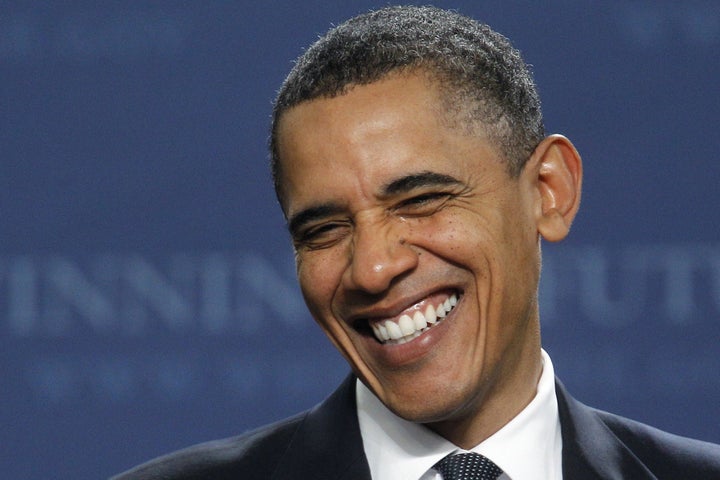 WASHINGTON -- In what Senate Democrats are hoping is a sign of forthcoming comity around the politics of filling judicial vacancies, Republicans have agreed not to block the confirmation of three nominees who had been stalled in the last Congress.
A Democratic leadership aide said Senate Majority Leader Harry Reid (D-Nev.) and Minority Leader Mitch McConnell (R-Ky.) have settled on moving the following three judicial appointees in votes on Monday evening.
Paul Holmes, of Arkansas, who is being appointed to be U.S. District Judge for the Western District of Arkansas;
Diana Saldana, of Texas, who is being appointed to be U.S. District Judge for the Southern District of Texas;
Marco Hernandez, of Oregon, who is being appointed to be U.S. District Judge for the District of Oregon.
Hernandez will be confirmed via unanimous consent, the others by regular roll call votes. Why the distinct paths is not entirely clear. But the aide explained that all would get the needed votes.
That the confirmation of three judges is considered a victory for the president underscores just how fractious the process has become. The president's top counsel, Bob Bauer, called the crisis of judicial vacancies a Cold War-like standoff between the parties during a rare public speech last week.
The hope, however, is that Monday's vote will be a template for an accelerated effort in getting nominees confirmed. Democrats have talked about doing a weekly push for a handful of appointments, in part because they have more time on the Senate calendar than in the last Congress.
Leadership has also separated those names still awaiting confirmation into different levels of confirmability, with the easiest ones getting first consideration. It's no surprise that the three individuals being voted on Monday night all hail from traditionally Republican states, the Democratic Senate aide said, as "they have the support of Republican senators."
UPDATE: As expected, the three judges put forward by Senate Democrats on Monday easily passed through the chamber.
Holmes was confirmed by a 95-0 vote, Saldana was confirmed by a 94-0 margin, and Hernandez was unanimously confirmed.
"I am hopeful that our actions today signal a return to regular order in the consideration of nominations without unexplained and damaging delays," said Senate Judiciary Committee Chairman Patrick Leahy (D-VT). "I am hopeful that this signals a return to cooperation to confront a judicial vacancies crisis that has put at serious risk the ability of all Americans to find equal access to a fair hearing in court."

Calling all HuffPost superfans!
Sign up for membership to become a founding member and help shape HuffPost's next chapter