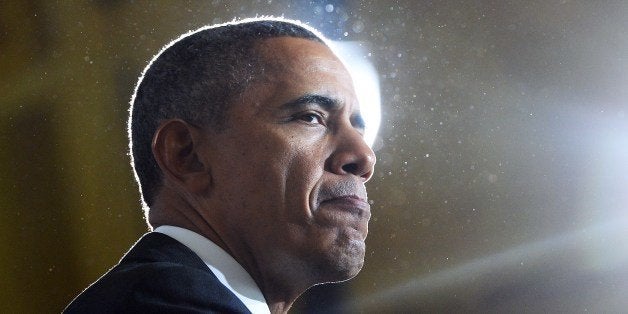 WASHINGTON -- The Obama administration's top trade official angered some House Democrats last month by privately backtracking from public vows to ensure strong environmental protections in a major trade pact, according to several attendees of a Jan. 28 congressional meeting with U.S. Trade Representative Michael Froman.
The private meeting was one of several organized by Rep. Sander Levin of Michigan, the top-ranking Democrat on the House Ways and Means Committee, to communicate with the Obama administration on the Trans-Pacific Partnership (TPP) agreement being negotiated between the United States and 11 other Pacific nations.
At the January meeting, Froman sought to assure liberal lawmakers, including Reps. Mark Pocan (D-Wis.) and Lloyd Doggett (D-Texas), that the deal will include strong environmental protections that can be enforced through international courts, attendees said. A robust environmental chapter is critical to the Obama administration's efforts to win over skeptical liberals, who worry that corporations will use the final TPP deal to undermine important regulations. GOP leaders support the pact, which will need congressional approval.
Leaked drafts of negotiation texts have exacerbated those concerns even as the administration is seeking "fast track" authority, which would force Congress to take a simple yes-or-no vote on whatever deal the Office of the U.S. Trade Representative eventually reaches.
But after repeatedly insisting that the final TPP pact would require all countries to abide by tough new environmental standards, attendees said Froman changed his tune at the end of the meeting.
"Ambassador Froman was asked on I think it was four different areas, and each time he said it was absolutely non-negotiable from a U.S. standpoint," Pocan told The Huffington Post. "So then at the end, I listed those four areas to make sure I had the U.S. position right. And he said again it was non-negotiable. And then right after that, Lloyd Doggett got up and said, 'So does that mean that if we give you fast track, you won't send us a deal that doesn't have that stuff in it?' And right off the bat, the answer was, 'I didn't say that.' And to me, non-negotiable is, you know, non-negotiable."
Doggett declined to comment for this article.
The Obama administration also faces broad opposition from other nations involved in the TPP talks, according to a leaked report on the environmental chapter, which lacks any agreement on how the rules would be enforced. The deal would, however, allow corporations to bypass domestic judicial systems and turn to international courts to challenge government regulations that they believe violate the deal.
"Froman said we're not gonna sign it unless there's an enforceable environmental chapter," another attendee told HuffPost. "And Doggett says, 'What does that mean? … If we give you fast track, you're not gonna come back with a deal that doesn't have an enforceable environmental chapter?' Then Froman says very emphatically, 'I can't speak for the president. All I can tell you is we're working as hard as we can to get an enforceable chapter in there.'"
Pocan said the meeting eroded trust between liberal Democrats and the Obama administration.
"They're trying to play a different sort of game than just giving us the answers and telling us the truth," Pocan said. "That's part of the reason why members of Congress are uneasy about giving up fast-track authority. ... When you say 'non-negotiable' a bunch of times and then change the answer when the question is asked half a percent differently, that doesn't feel very open."
The meeting's fallout echoes the trouble Froman had in an off-the-record meeting with progressive interest groups in February.
HuffPost readers: Have you attended a private meeting with Michael Froman? Tell us how it went. Email zach.carter@huffingtonpost.com
Not all participants in the congressional meeting were dismayed by Froman's comments, however. One staffer from another lawmaker's office suggested that liberal detractors were misinterpreting the trade representative.
"What I heard him say is, 'Yes, that's exactly what we're going to be pushing for.' He may not have said, 'That's gonna be the outcome,' and that we'll walk away from the deal if we don't get it, but Froman doesn't say that about anything," the more sympathetic staffer observed.
But a Jan. 15 blog post from the USTR explicitly declares that the U.S. will walk away from a pact without strong environmental terms. "Environmental stewardship is a core American value, and we will insist on a robust, fully enforceable environment chapter in the TPP or we will not come to agreement," the USTR states.
"Some of the folks were surprised that the answer he was giving was not the same as the answer they had been giving publicly," said the anonymous critical attendee.
The USTR told HuffPost that it was committed to both a strong environmental chapter and transparency with Congress.
"Ambassador Froman has reaffirmed publicly and privately that we will insist on a fully enforceable environment chapter in TPP. We've made clear that we're still in a negotiation and facing uphill fights on some key issues, but that we are committed to pursuing U.S. proposals on the environment, including new conservation issues," the USTR said. "Ambassador Froman is always available to provide up-to-minute details of the negotiations and receive input from Members of Congress and we will continue to meet with Members, individually and in groups, to ensure they are fully consulted on negotiations."
Before You Go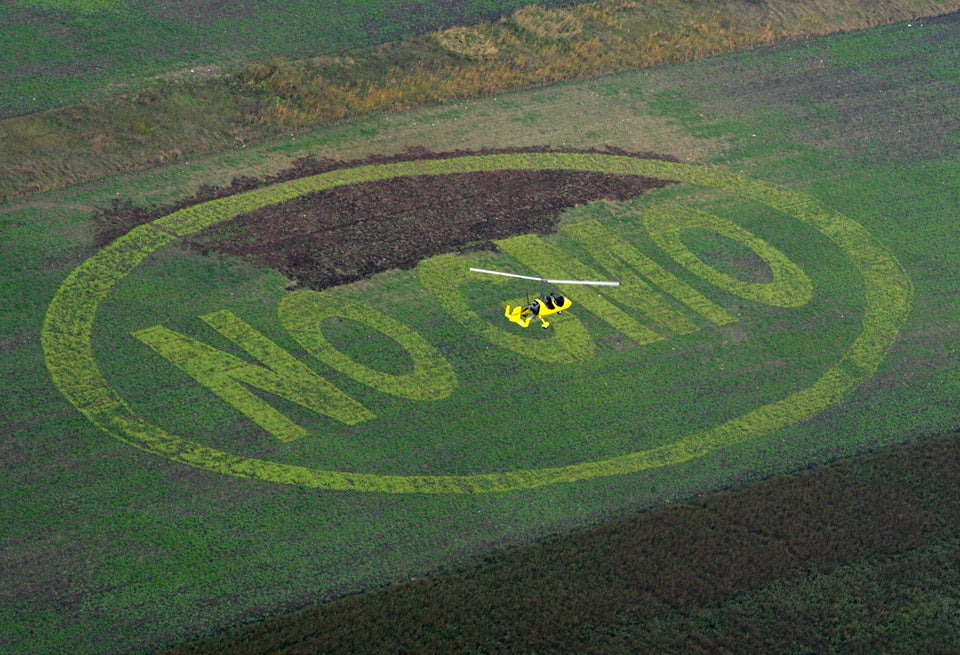 GMO Protests
Popular in the Community