WASHINGTON ― As President Donald Trump sends mixed signals about how he wants to help young undocumented immigrants and Republican leaders make vague pronouncements about taking action, Democrats are clear on what they want to do: pass the Dream Act.
Democratic leaders are insisting "in every conversation with the speaker, with the president, with the Dreamers, that it will be the Dream Act," House Minority Leader Nancy Pelosi (D-Calif.) said at a press conference on Thursday.
They view the bill, which would grant legal status to undocumented immigrants who came to the U.S. as children and are now undocumented ― so-called Dreamers ― as the best solution after Trump put hundreds of thousands of them at risk of deportation by ending the Deferred Action for Childhood Arrivals program. And Democrats believe they can get Trump on board ― or that they already have.
Senate Minority Leader Chuck Schumer (D-N.Y.) said Thursday that Trump privately agreed to support the Dream Act. Pelosi said as much to HuffPost in a Tuesday interview, too.
Both of the top Democrats even got their own dinner with the president on Wednesday, and emerged with victorious talk of an agreement by Trump to support "enshrining DACA protections into law."
House Speaker Paul Ryan (R-Wis.) and Senate Majority Leader Mitch McConnell (R-Ky.) weren't invited. Instead, Trump updated them on what happened in a Thursday call.
Details on what a final DACA deal might look like are still murky. Trump is insisting on attaching increased border security to whatever agreement they reach, and he's made vague comments about making Dreamer protections contingent on funding for border wall, which Democrats firmly oppose. And despite his apparent private support for the Dream Act, it's not clear if Trump's ready to get behind it publicly.
On Thursday, Trump said he was "not looking at citizenship" or "amnesty." GOP leaders, too, haven't said if they can accept the bill or if they'll push for something more palatable to conservatives.
Democrats in the House are pushing to get a vote on the floor, even if it means forcing a vote through a discharge petition, should Ryan refuse to bring up the bill. If they went that route, though, they would need at least two dozen Republicans to join all Democrats in bypassing GOP leadership and forcing a floor vote. Their goal is to get a vote on the bill, whatever it takes. Pelosi said Thursday there's "no question that if we put the bill on the floor, it would win."
The Dream Act has bipartisan support in both chambers, although it skews Democratic, particularly in the House, where sponsors recently lifted an informal rule that lawmakers could only join in pairs of one Republican and one Democrat. The House Dream Act now has the support of almost every House Democrat, as well four Republicans after picking up two more supporters on Wednesday: GOP Reps. David Valadao and Jeff Denham of California.
In the Senate, four Republicans and six Democrats are co-sponsoring the Dream Act. Democrats would need 12 Republicans to join them in voting for the bill to avoid a filibuster.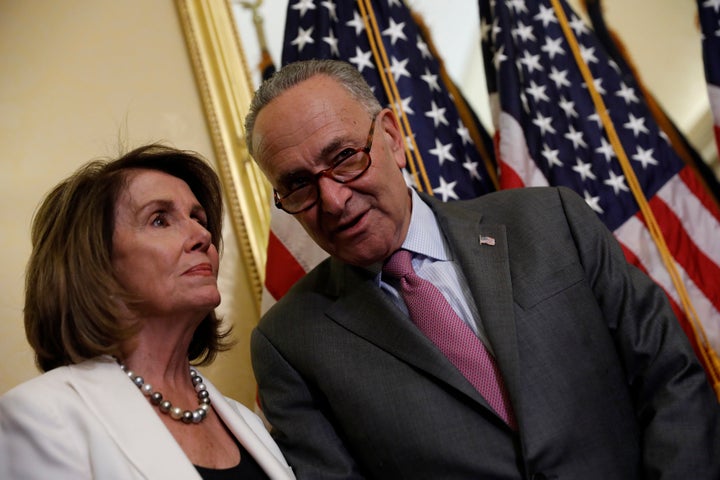 Another bill, the Recognizing America's Children Act, has considerably more GOP support in the House with 32 backers, all of them Republicans. That bill would also allow certain Dreamers to gain legal status and eventual citizenship, but would apply to a narrower population: only those who came to the U.S. before they were 16, compared to 18 in the Dream Act. Sen. Thom Tillis (R-N.C.) is expected to introduce the bill in the Senate.
But that bill is unacceptable to Democrats, Pelosi told HuffPost in the Tuesday interview. Her caucus will only support the Dream Act, she said, and won't settle for anything less. She also has her doubts that the Republican bill will gain much traction.
"With all due respect, I don't think something is picking up steam when they have 28 people and we have 193," she said, referring to the RAC Act's sponsorship numbers at that time. "They have 225 more people that aren't on the bill."
Democrats have immigrant rights advocates on their side. United We Dream, the largest Dreamer activist network, is specifically pushing for the Dream Act, executive director Cristina Jiménez said. Although they believe other bills are helpful in that they show Republicans support protecting Dreamers, the group is firmly behind a bipartisan Dream Act.
"That's where we're throwing all of our energy and resources and attention," Jiménez said.
There's broad support among Americans for passing legislation that gives Dreamers the ability to stay in the country. Fifty-four percent of voters would support a path to citizenship for DACA recipients, while 19 percent would support allowing them to stay without citizenship, according to a POLITICO/Morning Consult poll conducted after the DACA announcement.
Immigration advocates are drumming up energy around the Dream Act, attempting to mobilize and keep the pressure on Congress. The question now is what kind of DACA bill Ryan and McConnell will accept, and how quickly they'll give it a vote. Pelosi said Trump assured her that he's ready to apply pressure.
"He said he will help get votes for it. I said, 'But what we need you to do is help us get a vote,'" Pelosi told HuffPost. "He said, 'You'll be surprised at some of the votes that you'll get on this.'"
Before You Go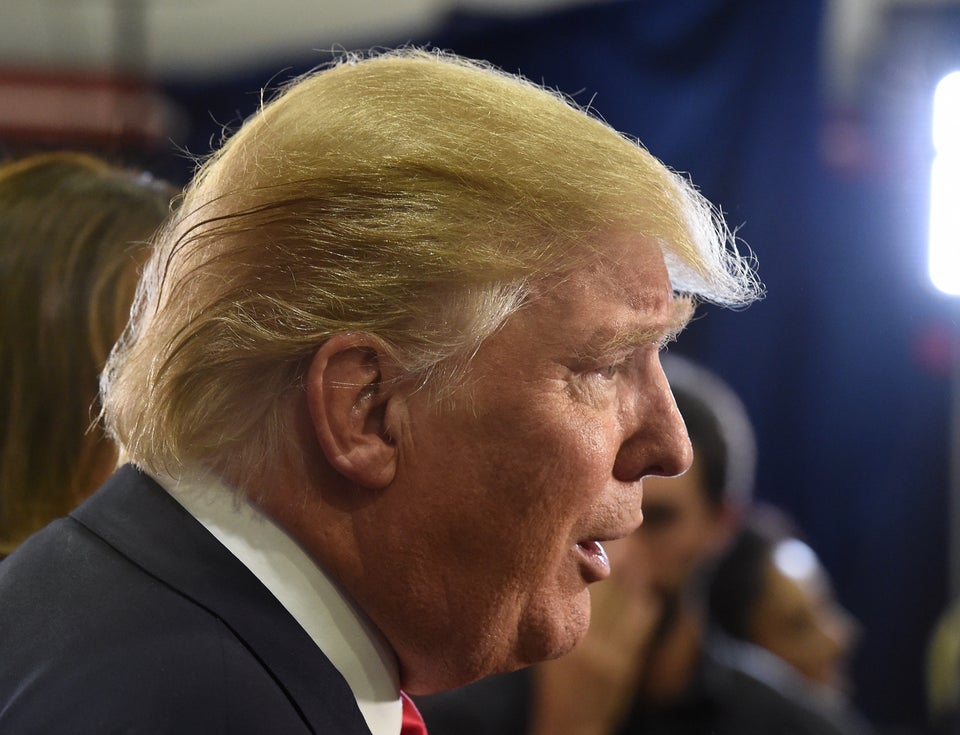 How Donald Trump Talks About Undocumented Immigrants
Popular in the Community