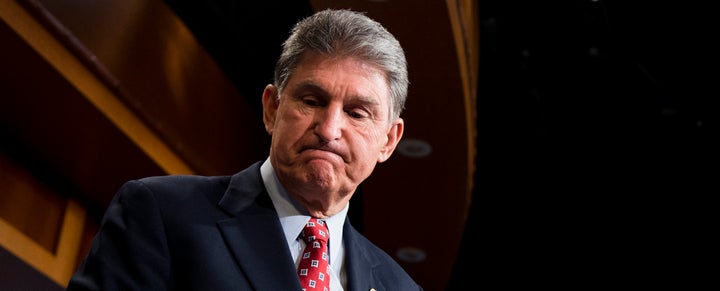 If an ordinary person committed any of the abuses listed in the Consumer Financial Protection Bureau's latest complaint against Wells Fargo, other ordinary people might call it "theft," or "car theft."
Alas, Wells Fargo is only considered an ordinary person when it spends money on elections. The rest of the time, it is a too-big-to-fail bank, and improperly relieving its customers of their automobiles is just one of a few "unfair acts and practices" to which it neither admitted nor denied when it agreed to settle a federal investigation on Friday.
But the bank will pay a very high price for these alleged misdeeds ― $1 billion, the highest the CFPB has ever imposed against a financial institution.
The CFPB's description of Wells Fargo's behavior is breathtaking. The company "forcibly placed duplicative or unnecessary insurance on hundreds of thousands" of vehicles owned by customers who had taken out a car loan with the bank. This not only resulted in a typical charge of "over $1,000" to which these customers had never agreed, but "for at least 27,000 customers," the bureau wrote, "the additional costs of the Force-Placed Insurance could have contributed to a default that resulted in the repossession of their vehicle."
In a better world, the Federal Reserve would prevent serial offender banks like Wells Fargo from existing, and the Department of Justice would prosecute mass car theft as a crime. But it is at least good that a federal regulator exists to levy fines against these outrages and give restitution to wronged families. The CFPB has only been around a few years, but prior to the Wells Fargo settlement, it had returned about $12 billion in ill-gotten gains to American consumers ― a figure that is considerably higher after its biggest-ever settlement.
The bureau is a creation of the Democratic Party, signed into law by President Barack Obama and designed by Sen. Elizabeth Warren (D-Mass.). Yet some congressional Democrats are joining Republicans supporting legislation that consumer advocates say would strip the CFPB of the power to bring cases like the one it just settled with Wells Fargo.
The bill, authored by one of the bureau's most ferocious critics, Rep. Sean Duffy (R-Wis.), has the backing of self-styled progressives, such as Rep. Gwen Moore (D-Wis.) and Sen. Tammy Baldwin (D-Wis.), along with six more conservative House Democrats and Sen. Joe Manchin (D-W.Va.).
The legislation would deny the CFPB jurisdiction over companies that are subject to state insurance regulation that also engage in "offering or providing a consumer financial product or service." For such firms, which include essentially every major bank, the bureau would lose its authority "to the extent such [company] is engaged in the business of insurance." State insurance regulators, which have a much weaker record of consumer protection enforcement, would replace the CFPB.
In January, the progressive advocacy group Americans for Financial Reform sent a sharply worded letter to members of Congress warning that the bill "strikes a major blow against CFPB regulatory authority over large financial services firms" that "would have called into question the CFPB's ability to investigate and punish the Wells Fargo scheme to sell unnecessary insurance to its auto credit customers."
A month earlier, 20 organizations, including the National Fair Housing Alliance, the National Consumer Law Center and the Consumer Federation of America, cited the Wells Fargo case as they brought their concerns to Duffy. Not only do state regulators have a weak record of enforcement, many states simply do not have effective consumer protection laws on the books.
"In the weeks before the disclosure that Wells Fargo had falsely placed 800,000 lender-placed auto policies, state insurance regulators ... [claimed] there were purportedly no problems in that market," the groups wrote.
Manchin and Moore have a long history of supporting bank-friendly legislation at the expense of American families, and both declined to comment for this article. A Baldwin spokesperson insisted that the bill doesn't actually do anything.
"This legislation does not strip or change the agency's authority to enforce compliance when an insurer offers CFPB-covered products," Baldwin's staffer said. "The bill simply clarifies that the CFPB's role is to enforce consumer protection laws and also reaffirms existing law on state-based regulation of insurance by State Insurance Offices and Commissioners. CFPB retains the oversight authority being used in its enforcement action against Wells Fargo, which Senator Baldwin has strongly supported."
Robert Hunter, director of insurance at the Consumer Federation of America, doesn't agree. He describes the language as "very expansive," with the potential to undermine enforcement against a vast array of abuses perpetrated by financial conglomerates. Birnie Birnbaum, executive director of the Center for Economic Justice, called the bill "outrageous."
"With the exception of a few states, the record of state regulators on this is terrible," Birnbaum told HuffPost. "Wells Fargo force-placed some 800,000 policies erroneously. No insurance regulator caught that."
The language of the bill is broad and vague, leaving a tremendous amount of activity susceptible to court challenge if the CFPB were to act against insurance providers. And it includes a provision stating that, when in doubt, "the enforcement of this title shall be broadly construed in favor of the authority of a state insurance regulator" over the CFPB.
The bill passed the House Financial Services Committee in January by a vote of 37 to 18, with seven Democrats voting in favor: David Scott (Ga.); Emanuel Cleaver (Mo.); Gwen Moore (Wis.); Ed Perlmutter (Colo.); Kyrsten Sinema (Ariz.); Joyce Beatty (Ohio); and Josh Gottheimer (N.J.). It has yet to receive a floor vote in either chamber.
Clarification: One reference in this story has been amended to accurately indicate the total number of Democrats who backed the bill in question.
Popular in the Community